Guest Post: Yanzhong Huang on the NCD Summit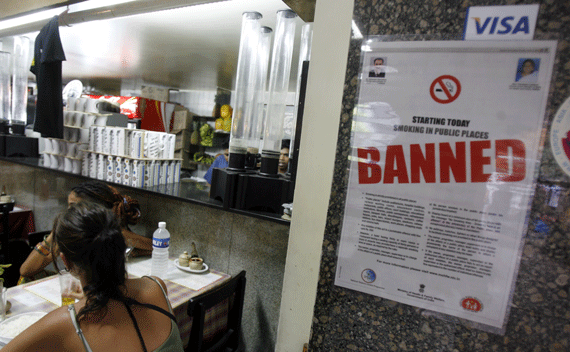 As I noted last week and earlier this week, the United Nations has taken an interest in noncommunicable diseases (NCDs), holding a High-Level Meeting on Noncommunicable Diseases this past Monday and Tuesday. I asked my colleague, Yanzhong Huang, to give me his assessment of what happened. Here is what he had to say.
The UN High-Level Meeting on the Prevention and Control of Noncommunicable Diseases, the first-ever UN General Assembly meeting on the problem (and only the second on a health issue), ended on Tuesday, with government leaders pledging to make greater efforts (albeit without specific targets) to address such a "challenge of epidemic proportions."
I am not going to belabor the importance of NCDs; TWE covered it in a recent post. It was unfortunate that such a historic event for global public health was overshadowed by the debate on Palestinian statehood; President Obama's speech to the UN did not even mention NCDs. What has been missing in this endeavor is a strong, united advocacy. Yes, Michael Bloomberg and Michelle Obama are strong supporters of elevating NCDs on the development agenda, but too few other policymakers and opinion leaders so far have been willing to join them. When the developed world is struggling with the economic crisis, and resistance from the food, alcohol, and tobacco industries remains strong, the push for a more aggressive, actionable NCD agenda is just not coupled with the political stream.
The lack of enthusiasm from the developed world provides a unique opportunity for emerging economies to lead the international efforts against NCDs. After all, the BRICS (Brazil, Russia, India, China, and South Africa) account for 43 percent of the world's population and about 45 percent of current growth but face high burden of NCDs. Yet thus far there is no indication that they as a group are ready to play such a leadership role. Just last week, I was invited to contribute an opinion piece on NCDs for a paper widely read by Chinese political elites. I agreed and prepared one with the hope of raising awareness of the issue in China. But the editor decided not to publish it—the unofficial explanation was that the topic was "not big enough." I was puzzled: if a problem that claims 85 percent of the deaths in China is not big enough, what else is?
A silver lining in the cloud: the UN meeting did give greater attention to the issue in a number of developing countries, even those in Africa, many of which are launching their own domestic NCD initiatives. Also, the political declaration approved by world leaders highlights the need for universal health coverage (UHC) in controlling NCDs. If we agree that health-system strengthening is a must for addressing the NCD challenges, then UHC should be considered the sine qua non of health-system strengthening. Yes, this costs money, lots of money, but it is doable when the political will is in place, and less costly than the $7 trillion alternative.
On Monday, my colleague Laurie Garrett chaired a panel on the role of UHC in tackling NCDs. The panelists were World Health Organization Assistant Director General Carissa Etienne and the deputy ministers of health from Brazil, Thailand, and Germany. When asked how we could move forward in the times of economic instability and plateauing donor support, Dr. Etienne responded by saying that political commitment at the highest levels of government was the key to success in advancing UHC, and thus lessening the growing physical and economic burden of NCDs. She also noted that this was the only way that governments would be able to balance all of the various health challenges they faced.