The Halt of South Korea's THAAD Deployment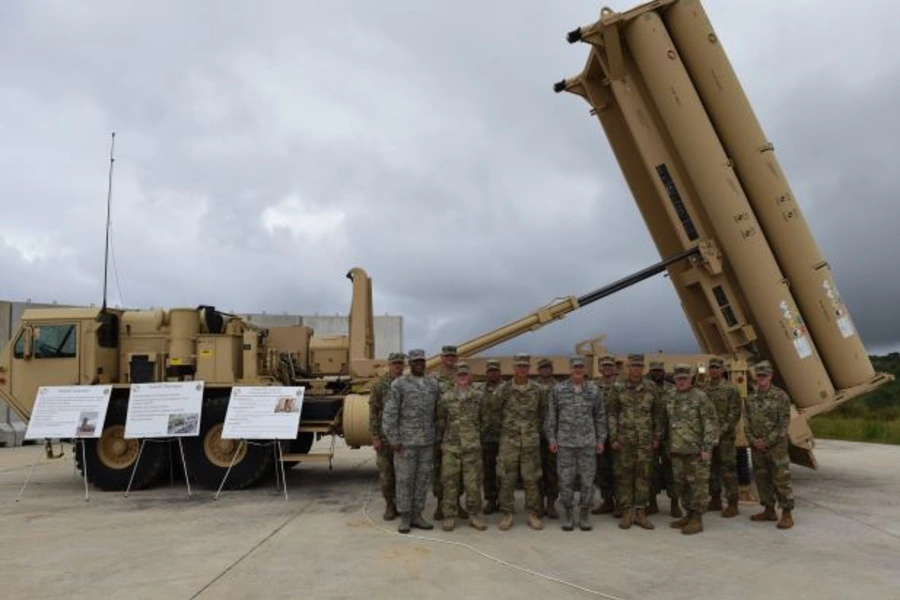 South Korea's new president decided to halt deployment of the Terminal High Altitude Air Defense (THAAD) system last week—pending environmental review.
Why the immediate trigger? Moon's administration discovered the ROK Ministry of National Defense did not brief the incoming president that four additional THAAD launchers scheduled for deployment as components of the battery deployed last April near Seongju had already arrived in-country. The failure to provide critical information regarding South Korea's security rightly incensed Moon, and ensured he will clean house.
Increased transparency
More broadly, Moon campaign supporters were dismayed by USFK's expedited deployment of the THAAD battery and two launchers only two weeks prior to South Korea's election. Given the Moon campaign's longstanding criticisms that the previous administration had failed to manage the THAAD decision and deployment in a transparent manner, it was inevitable that there would be a domestic review of decisions made by the acting government in the months prior to Moon's election.
However, outside observers are skeptical that the review may be a ploy to reverse South Korean public support for the deployment. This despite assurances from the government to the United States that the decision by Moon will not change the outcome of South Korean support for the THAAD deployment.
It shouldn't.
Barely a day after Moon Jae-in's announcement, North Korea reportedly launched four short-range anti-ship missiles.
North Korea's missile advances across the board are cause for concern--and cause for defensive countermeasures. The risks and vulnerabilities are out in the open: South Korea's indigenous missile defense efforts are developing too slowly to counter North Korean progress, and that could put U.S. Forces in Korea at risk.
Moon's decision carries risks
The Moon administration must find a way to enhance governmental transparency and accountability while upholding its credibility as a strong U.S. security partner. If the perception becomes that the South Korean government is blocking measures necessary to protect American forces, that would rapidly erode American public support for U.S. troop commitments. It could potentially provide President Donald Trump with a pretext to pursue U.S. withdrawal of forces in Korea.
Moon's decision also carries another risk. For months, China put the economic pressure on South Korea for agreeing to the deployment in the first place. It could see the halt in implementation of the THAAD deployment as an acquiescence, and thereby invite even more pressure on Seoul on each occasion that China is dissatisfied with new South Korean defense measures toward North Korea.
The way forward
The THAAD debate has become overheated and politicized, generating risks of miscalculation and overreaction. A pause that defuses the political issues surrounding the THAAD deployment would be a good thing, but a pause as prelude to reversal could do great damage to the U.S.-ROK security alliance.
Moon will hold his first summit with Trump in later this month. At that time, the United States and South Korea should reestablish a coordinated strategy for addressing the North Korean problem and focus on South Korean vulnerabilities to North Korean missiles in a comprehensive fashion, while also improving South Korean governmental transparency on these issues.  
But if the deployment is paralyzed by opponents of the system in South Korea's new government, that outcome would mark gain for North Korea and China and a setback for the U.S.-ROK alliance.
This post originally appeared on Forbes.