Honoring Toshihiro Nakayama
A profound loss in the U.S.-Japan community.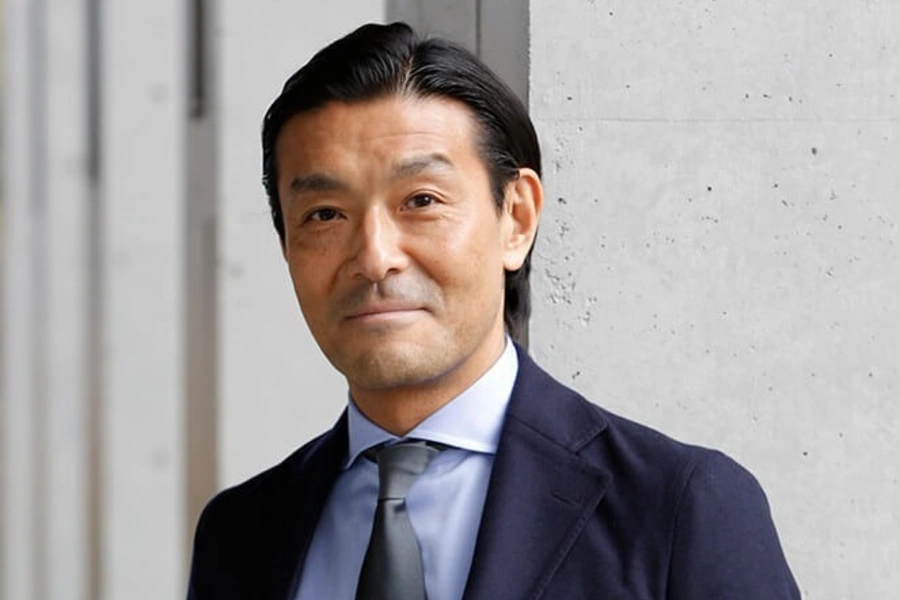 Today, across the U.S.-Japan community we are confronting a profound loss.  Professor Toshihiro Nakayama of Keio University died suddenly on May 1, 2022, at the age of fifty-five.
Toshi, as many of us knew him, shone brightly.  He was a renowned scholar, a gifted public intellectual and a gracious colleague. He and I shared a penchant for getting out to talk to people in the field and often discussed how important it was to understand the context within which Japanese and Americans see the world.  In studying our country's tumultuous 2016 presidential election, Toshi had an advantage:  he had lived in conservative rural America as a home-stay student.  He was at home around the American dinner table; he spent more time talking to those in red states than in blue ones, and he attended Trump rallies.  Toshi wanted to know the voters who were going to determine the future trajectory of the United States rather than party elites in Washington, DC.  And it was important that he shared this understanding with Japanese audiences.
Professor Nakayama was also a prolific public speaker, appearing on Japanese television to explain the United States to the Japanese people.  Toshi felt, like many of us, that explaining what we learn academically to a broader audience was part of his obligation as an educator.  He was clear and succinct, focusing on the trends he discerned but also framing his learning in a language that the Japanese people would understand.  And the camera liked him!  He was dapper and stylish as well as smart. He attracted a wide following on social media, most of whom were interested in his take on everything America – politics and popular culture.  But his 29.7 thousand followers also looked to @tnak0214 to help them understand Japan's choices – its place in the world and its increasingly difficult strategic environment. 
Toshi Nakayama was a tremendous friend and colleague.  He was funny, relaxed, smart, and always engaging.  He was a frequent participant in our CFR projects.  In 2013, I asked him to share his thoughts on the idea that Japan was in decline; I knew this was a topic that he was not fond of but many outside of Japan seemed convinced by.  He was deeply committed to this conversation between foreign observers of Japan and Japanese.  To him, it was vitally important that Americans and Japanese understood each other both within and beyond the expert community that we all inhabit.  In the end, Toshi wrote a compelling essay about how Japanese were grappling with who they were and the future they wanted to build.  He ended by asking us outsiders to leave them in peace while they figured it out. 
My favorite time with Toshi, however, was on his own home ground – on the study of America.  In a podcast series on nationalism I invited him to talk about the Trump presidency, what it meant for our country as well as for his.  Our conversation could not be contained in one episode and was wide ranging.  It was Toshi at his finest – self-reflective, analytical and relaxed in the exchange of ideas.  Afterwards, he said, "so that was more of a conversation than a taidan," the Japanese style of expert exchange that assumes opposing perspectives.
Yes, that is exactly what it was, a conversation between friends as much as colleagues. Professor Nakayama leaves an incredible legacy in his scholarship, with those he taught and mentored at Keio University, and on the U.S.-Japan partnership.  I will miss the gift of our conversations, and our field will suffer for his absence.