A Horrific Mass Shooting in Thailand: Some Thoughts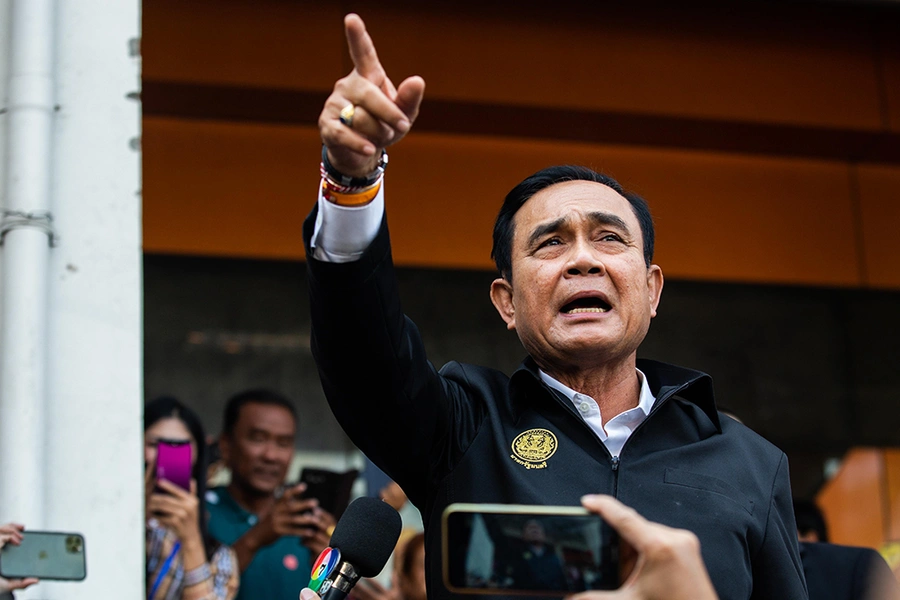 Over the weekend, Thailand suffered a horrific mass shooting, in the northeastern city of Nakhon Ratchasima, known as Korat. A gunman apparently angered about a land dispute attacked his commanding officer, the officer's mother-in-law, and another person. He then seized ammunition and powerful weapons from his army camp, grabbed an army vehicle, and shot soldiers who tried to stop him. He drove to the Terminal 21 shopping mall in Korat, fired randomly at people on the streets and then entered the mall and embarked upon a prolonged rampage against civilians inside.
After around seventeen hours, commandos killed the gunman. The bloodshed was Thailand's worst-ever mass shooting by an individual. Thirty people were dead, including the killer, and at least fifty-seven injured.
I have lived in and traveled back and forth to Thailand for two decades, and while the kingdom has had many tragically violent incidents—army massacres of civilians in 1992 and 2010, among other military killings—and the country has the second highest gun homicide rate in Southeast Asia, I cannot remember a mass shooting like this in Thailand. It was one that seemed so sadly familiar to shootings that have taken place in recent years in countries from New Zealand to the United States to France.
Indeed, the Thai shooter's motivations might have been different from those of the Christchurch gunman, the killer at the El Paso Walmart, or other lone gunmen, but the style of action was horrendously similar. The Thai gunman killed innocents at will, and he seemingly wanted to glorify his activities by streaming his murders live on Facebook, before the platform pulled down his profile. Yet Facebook waited around five hours to take down the gunman's profile, a long time lag.
The rampage also raised several other questions. Some Thais criticized the prime minister and other cabinet members for their seeming inability to console the country, instead seeming more focused on inserting themselves the news coverage.
It also was a reminder than even though the Royal Thai Army is the dominant institution in the kingdom, has ruled politics directly or indirectly for many years, and has boosted its budget in recent years, it often seems unable to securely store its weapons. (It also, as the Associated Press reported, had to rely on "a journalist, a drone operator for a local TV news channel" to help find the gunman after the security forces could not locate his position in the mall). In Thailand's south, insurgents have broken into Royal Thai Army weapons depots and stolen caches of arms, some of which they then use against army soldiers. James Buchanan, a PhD candidate at the Department of Asian and International Studies at the City University of Hong Kong, notes that in 2004 about four hundred rifles were stolen from an army depot in Narathiwat, in the south, and in 2010 about six thousand rifles, as well as explosives, were stolen from an army base in Phatthalung. These were just a few of the cases of weapons being pilfered. And here again, in the Thai northeast, the shooter was able to get weapons at an army outpost before heading into Korat to kill.
Facing a shocked populace and scorn on social media and in the press for the army's poor security protocols, Prime Minister Prayuth Chan-ocha has now ordered a review of the security of Thai armories, admitting poor security of military weapons made the massacre worse. A few weeks before the massacre, the Thai army commander had given a media interview in which he said he had ordered all units to protect their weapons—although he seemingly meant protect them from political opponents of the military, not the army itself. General Apirat Kongsompong, in that interview, told the Bangkok Post that "All weapons must be kept under good care and ready for use … The army will never let ill-minded people steal them."
After the massacre, army spokesman Winthai Suvaree told reporters that the incident was "unprecedented." Indeed, this style of mass shooting was unprecedented in the kingdom, but the army's lax control of its own weapons was not.