How Europe and Canada Are Fighting Foreign Political Ads on Social Media
New Facebook data reveals that foreign advertisers may have tried to influence the upcoming Irish referendum on abortion. More proof that ad transparency initiatives for social media are necessary to preserve the integrity of elections.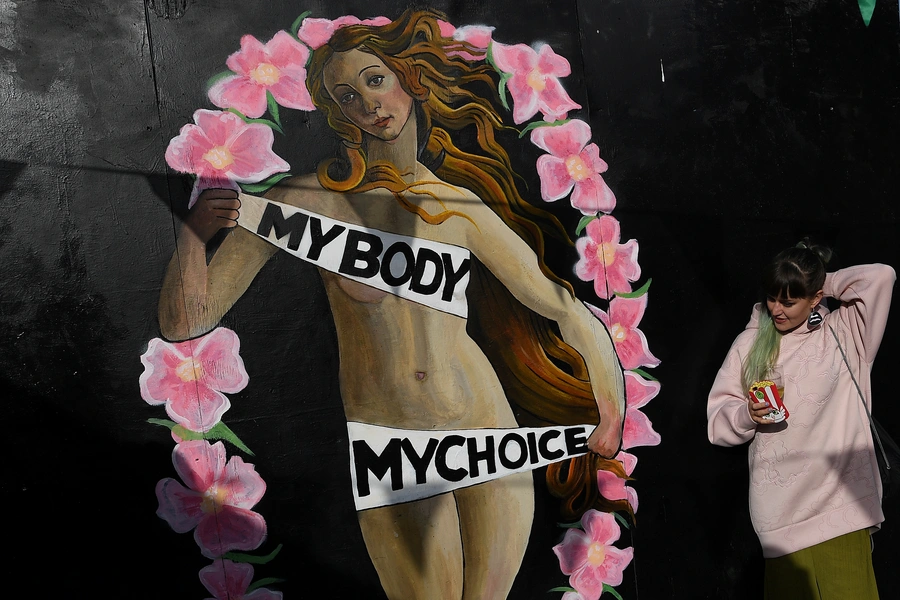 Last week, in the midst of Ireland's contentious abortion referendum, including accusations of anonymous funding of online ads and disinformation campaigns, Facebook announced it was cutting off foreign ads. Google quickly followed by rejecting all ads related to the May 25 vote. Amidst the backlash, Facebook then briefly launched its transparency tool—by mistake, according to the company—revealing that many of the pages were in fact managed from outside Ireland.
This drama demonstrates the importance of new international proposals—from the European Commission, France, and the Group of Seven (G7) ministers—that focus almost entirely on increasing transparency of ad sponsorship and disinformation. If the foreign interference and disinformation seemingly evident in Ireland is the new normal, transparency initiatives are critical but even they may not be enough to protect elections.
The prevalence of ads linked to anonymous websites and pages became evident once the Irish Transparent Referendum Initiative led an effort to crowd-source their origins. The NewsCorp-owned agency Storyful, which sources and verifies online content, found many video ads containing actors or published with the aim to mislead. In one example, a man posing as a hospital worker claims he worked in British "abortion wards," and another appears on a fake YouTube account posing as that of an Irish broadcaster.
On Facebook, the accidental roll out of its "view ads" tool showed only ad managers' location. More may be revealed when Facebook globally launches the new political ads authorization process it already launched in the United States. The new process requires those wishing to run candidate and issue ads submit proof of a domestic government-issued identification, verify a domestic mailing address, and disclose what candidate, organization or business they represent. However, these voluntary Facebook measures are more likely to be gamed without fear of violating a legal requirement.
Ireland shows how social media opens a gaping election regulation loophole in European countries where paid campaign advertising on broadcast stations has long been prohibited or limited (in Ireland, TV and radio ads are prohibited and even campaign signs are regulated). Advertising on social media provides a way to hide sources of spending, circumvent the media to spread disinformation, as well as introduce paid election advertising in countries with no history of it.
Recent initiatives announced by the European Commission, France, and the G7 would all require increased transparency and combat disinformation. Had they been in place they would have revealed at least some of the mischief sooner.
The Commission is requiring social media platforms and advertisers to develop a new "Code of Practice on Disinformation" by July that has extensive commitments. Under the Code, companies will be required to ensure the transparency of political ads and restrict targeting options for political advertising. The EU also requires that the Code develop mechanisms for the platforms to reduce revenues for disinformation hucksters (perhaps building on Facebook's and Google's efforts to stop running ads on their sites), enables third-party verification, pierces filter bubbles by making it easier for users to discover alternative viewpoints, provides greater clarity about the functioning of  algorithms, introduces measures to identify and close fake accounts, and enables fact-checkers, researchers and public authorities to continuously monitor online disinformation. The Commission itself will set up an independent European network of independent fact-checkers.
In France, a new bill would require social media platforms to disclose the identities of paid advertisers and the amounts they pay. It would also fast track the ability to sue for spreading "fake news" during an election. However, the definition of fake news under existing French law is so narrowly construed that it is rarely used.
Meanwhile, the G7 foreign and security ministers also outlined plans to develop a strategy to combat disinformation.
Canada has gone one step further in its new proposed law. It would create a new pre-election period (before the approximately six-week-long election when strict spending and advertising limits are in place) in which political parties and third parties would be restricted in how much they could spend and would be required to include an "identifying tagline" in their ads. Election officials would be empowered to clamp down on the distribution of false statements regarding candidate biographies and criminal records. Anyone, including social media companies, would be prohibited from distributing materials that are intentionally misleading about their sponsor, or accept election ads paid for by foreign entities.
Ireland's referendum advertising experience demonstrates that transparency and disinformation initiatives like those proposed in Europe are needed to provide voters and the media additional valuable context. However, it may also suggest that these measures are not enough in countries which prefer heavily regulated election advertising and spending, and they may feel the need to follow Canada's example to limit advertising spending altogether.