The International Criminal Court and Kenya's Deputy President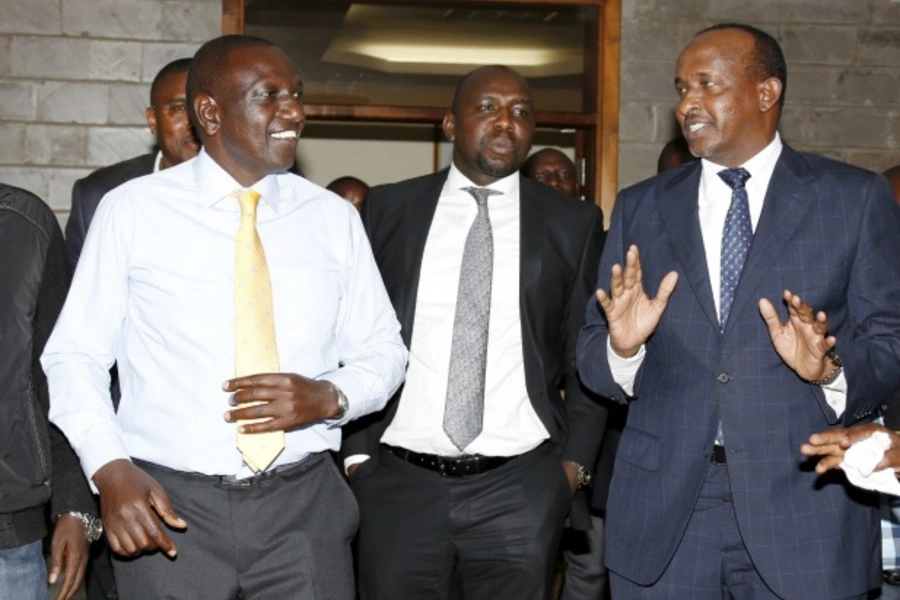 Contrary to misleading headlines, the International Criminal Court (ICC) did not acquit Kenyan Deputy President William Ruto and radio personality Joshua Arap Sang of charges related to violence in the aftermath of the 2007 elections. (Amnesty International cites an estimate that there were 1,200 deaths and 350,000 persons displaced by the violence.) Instead of acquittal, the ICC vacated the charges and discharged the accused, but without prejudice to the prosecutor's right to reprosecute in the future.
In 2015, the ICC prosecutor dropped charges against Ruto's codefendant, President Uhuru Kenyatta. In both the Kenyatta and Ruto cases there have been credible allegations of witness bribery and intimidation, and the Kenyan government has not cooperated with the ICC. Hence, the ICC justices appear to have concluded that the trials cannot go forward at this time, though they could in the future.
Uhuru Kenyatta and the Kenyan government has been a leader of the more general African effort to discredit the ICC. It is hard to see the outcome of the Kenyatta and Ruto cases as anything other than a major setback for the ICC and the effort to hold leaders, including a chief of state, accountable. In a press release, Michelle Kagari, Amnesty International's deputy regional director of Africa, the Horn and the Great Lakes said, "This decision could be seen as a major setback by thousands of victims who have waited so long for justice. However, this is not the end of the road for the victims. In fact, victims should be able to seek justice for these crimes in the future as the accused have not been acquitted and can be reprosecuted for these charges either by the ICC or domestically."
Nevertheless, the Kenyatta and Ruto cases show the limitations of the ICC when the relevant government refuses to cooperate with it.