The Iowa Caucuses Are Exactly One Year Away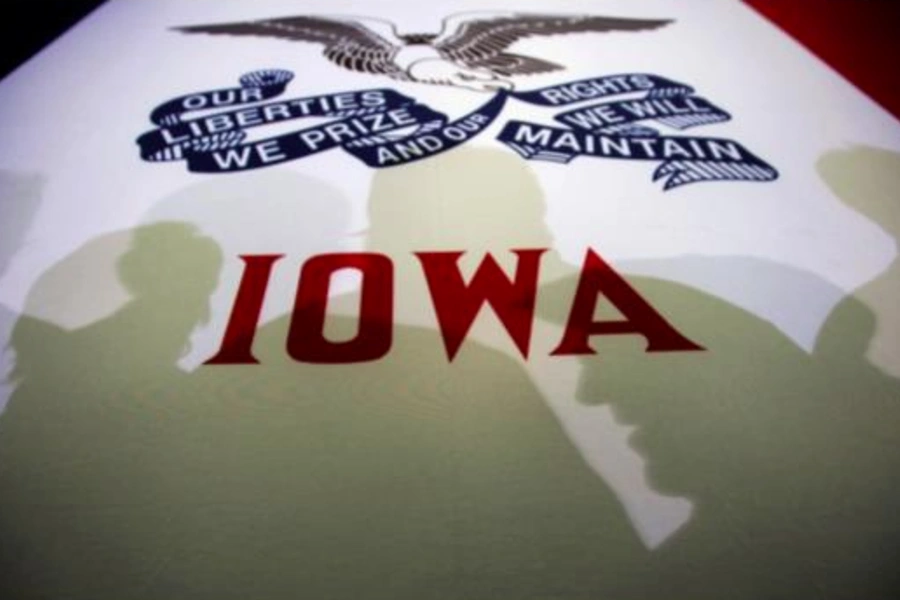 In case you haven't been counting, the Iowa presidential caucuses are now exactly one year away. Seven Democrats—Cory Booker, Julián Castro, John Delaney, Tulsi Gabbard, Kamala Harris, Marianne Williamson, and Andrew Yang— have already declared their candidacy. Another three Democrats—Pete Buttigieg, Kirsten Gillibrand, and Elizabeth Warren—have formed committees to explore the idea. One candidate—former West Virginia State Senator Richard Ojeda—has already declared, and ended, his candidacy.
Potential Democratic contenders now sitting on the sidelines will need to decide in the next few weeks whether to join the race, or risk being left behind. The first of twelve scheduled Democratic primary debates is set for this June. Yes, your math is correct. That is four months from now and more than sixteen months before voters go to the polls. To put that in perspective, John Kennedy declared his candidacy ten months before Election Day, Bobby Kennedy did so six months before, and Bill Clinton thirteen months before the 1992 election.
Political junkies are speculating about whether President Trump will face a primary challenger. So far, however, no Republican has taken the plunge. That's good news for the White House. Primary challenges helped derail the reelection bids of Presidents Ford, Carter, and the elder Bush.
While we wait to see if the Republican nomination will be contested, here are three observations about the Democratic primary campaign.
1. The field is wide open. Campaign 2020 is the first time since 2004 that no Democrat is entering the primary campaign as a clear-cut favorite. A poll out this week found that 56 percent of Democratic and Democratic-leaning voters currently have no preferred candidate. That finding is an invitation to run. Ten Democrats ran in 2004. Twice that many could run in 2020.
2. Past practice may not be a good predictor of 2020 performance. Democrats have tinkered with their primary process for 2020. The biggest change is that California will now hold its primary on March 3 rather than wait until June as it has traditionally done. At the same time, the practice of early voting has spread. Californians can begin voting the day of the Iowa caucus, and early voting in Illinois and Ohio will begin before the New Hampshire primary on February 11. As a result, the days when candidates can ride a win in Iowa to the nomination may be over. Some candidates may decide the wiser strategy is to look beyond Iowa, while candidates who surprise in the Hawkeye state or New Hampshire may discover that voters elsewhere have already cast their ballots.
3. Circle March 3, 2020 on your calendar. That's when 2020's version of Super Tuesday will take place. At least eight states will be joining California in voting: Alabama, Massachusetts, North Carolina, Oklahoma, Tennessee, Texas, Vermont, and Virginia. Georgia and several other states may yet join them. Even if the number of Super Tuesday states stays at nine, roughly 30 percent of Democratic nominating delegates will be at stake. What could make the battle even more compelling is that local favorites could be on the ballot in California (Kamala Harris), Massachusetts (Elizabeth Warren), Texas (Julián Castro and Beto O'Rourke), and Vermont (Bernie Sanders). Democrats allocate delegates proportionally, so a candidate who does well across the board on Super Tuesday could become the odds-on favorite to win the nomination. Conversely, if no candidate dominates, the Democrats might be one step closer to something journalists love to speculate about every four years—a brokered convention.
Corey Cooper and Elizabeth Lordi assisted in the preparation of this post.