Israel's New Counter-Terrorism Law and Terrorism in Cyberspace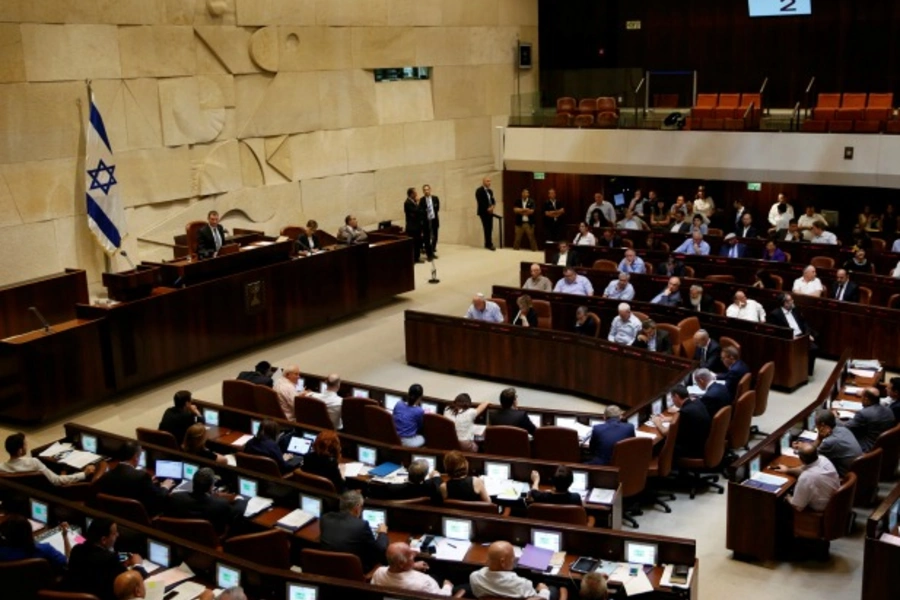 The Israeli parliament adopted a new counter-terrorism law on June 15, 2016. According to the Ministry of Justice's summary, the legislation will provide "law enforcement authorities with more effective tools to combat modern terrorist threats while incorporating additional checks and balances necessary to safeguard against unreasonable violations of individual human rights." The legislation revises and expands Israeli law in many areas, as Elena Chacko discusses at Lawfare. The changes include provisions addressing use of the internet and social media for terrorist purposes. With terrorist activities online under scrutiny, the new Israeli law is important to efforts underway to reduce the threat of terrorism in cyberspace.
Policymakers want to prevent and punish terrorists from exploiting cyberspace for propaganda, recruitment, radicalization, inciting violence, fundraising, and harming people or property. To date, fear of terrorist cyber attacks that cause loss of life, destroy property, or damage critical infrastructure has exceeded the known offensive cyber capabilities of terrorists. However, terrorists harness the internet and social media for other hostile activities, including inciting supporters to engage in violence. Israel's experience with terrorism in cyberspace reflects these patterns.
Although cyber-based actions against Israeli targets have been linked to terrorists, these actions have not, so far, produced destructive or lethal consequences traditionally associated with terrorism. Israel's new law does not include a criminal offense specifically for acts of cyber terrorism. The law's criteria for a "terrorist act" will determine whether a cyber incident constitutes an act of terrorism, namely, commission of a criminal offense with a political, religious, nationalistic, or ideological motive with the intent to incite public fear or panic or coerce a governmental entity to commit or refrain from an act. Terrorist acts, or threats thereof, must cause, or create the likelihood of causing, severe harm to people or personal freedom; severe harm to public safety or health; severe damage to property or religious sites; or severe harm or disturbance to infrastructure, systems, or essential services. This consequence-oriented definition of a terrorist act covers cyber-based as well as kinetic actions.
Israel has seen cyberspace used to incite, support, and praise acts of politically and religiously motivated violence, including the so-called "Facebook intifada" of attacks by Palestinians against Israelis. A 2016 report from the Quartet (UN, European Union, Russia, and United States) observed that "incitement to violence on social media has gained momentum," and "Hamas and other radical factions are responsible for the most explicit and widespread forms of incitement" by using social media "to glorify terrorism and openly call for violence against Jews, including instructing viewers on how to carry out stabbings."
Family members of some victims of such attacks filed a law suit in the United States in July, arguing that Facebook is providing material support to terrorists. According to Benjamin Wittes and Zoe Bedell at Lawfare, the plaintiffs describe a "social-media feedback loop" in which "Hamas propagates videos, cartoons, and other posts calling for action, resistance, and violence; followers amplify this message; and when someone acts on the calls to violence, Hamas glorifies their acts and their memories, encouraging others to follow suit."
The new legislation expands Israeli criminal law on incitement to terrorism and creates the offense of "demonstrating solidarity with a terrorist organization or act of terrorism." These provisions respond, in part, to online activities supporting, inciting, and enabling acts of terrorism against Israel and its citizens. The new law criminalizes behavior seen in terrorist activities in cyberspace, including:
Publicly demonstrating solidarity with a terrorist organization;

Engaging in expressive acts likely to result in a terrorist act, enlistment of persons to a terrorist organization, or participation in training on behalf of a terrorist organization;

Publishing direct calls for commission of a terrorist act; and

Publishing praise and support of a terrorist act.
Individuals and groups coordinating these activities could be designated a "terrorist organization" under the new law. This designation connects to other offenses that could be committed through cyber means, including being a member of a terrorist organization or providing services to such an organization.
As Elena Chachko observed in her Lawfare post, the new law exposes "a range of speech-based activities to classification as terrorist acts." Thus, it connects to controversies about the impact on freedom of expression of expanded criminal measures against incitement to terrorism. Criticism includes complaints that the law infringes on freedom of expression without adequate justification and safeguards and does not address use of social media to incite or celebrate violence against Palestinians, a problem the Quartet's report also noted.
As policymakers combat cyber-enabled terrorism, implementation of Israel's new law bears watching as a nation threatened by terrorism responds to how this threat is metastasizing in cyberspace. The law enters into force on November 1, at which point how Israel applies it to activities in cyberspace can be evaluated for its effectiveness, even-handedness, and human rights implications.