Jokowi's Meeting with Biden: Deliverables and Challenges
Indonesian President Joko Widodo will meet with U.S. President Joe Biden on the sidelines of the Asia-Pacific Economic Cooperation summit.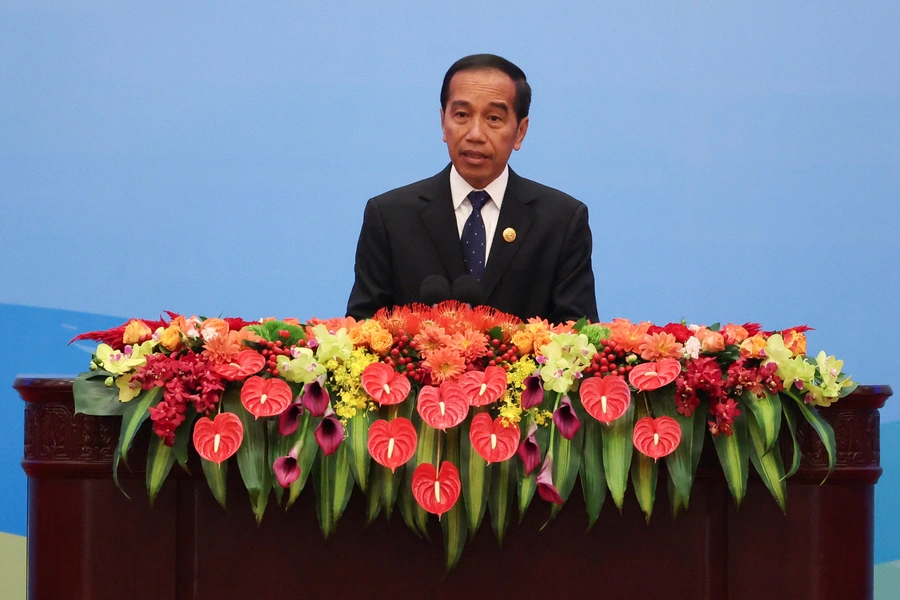 Indonesian President Joko Widodo will shortly be meeting with President Joe Biden. The Biden administration suggests that this shows the importance Washington places on Indonesia, the most powerful state in Southeast Asia and one that often has been ignored by past administrations. For President Widodo, or Jokowi, the meeting is an opportunity for a valedictory moment, as his term as president will be ending shortly, with Indonesian elections coming early next year.
The two sides almost surely will agree to solidify their new defense cooperation agreement, a sign of the increasingly close strategic ties, as Indonesia fears Chinese encroachment on its territorial waters. They will also likely discuss semiconductors and an ecosystem review of Indonesia's semiconductor environment. Indonesia is not currently a big player in semiconductors, but after a review, it could become a more important one, especially if it is able to attract greater U.S. and Japanese investment in the area.
The two sides also surely will discuss how to work together on critical minerals, of which Indonesia possesses a significant quantity. However, it will be a discussion designed to potentially set the foundation for future negotiations on a deal on critical minerals; what makes a deal tricky is Chinese investment in several important areas of critical minerals in Indonesia. The two sides also will boost people-to-people cooperation, with potential plans for Georgetown University to open a satellite campus in Indonesia and other efforts at boosting people-to-people ties. And Jokowi will surely privately and publicly speak about the need for Washington to play a larger role in trying to tamp down the Middle East crisis.
Likely left unsaid will be Indonesia's dramatic democratic regression under Jokowi, who has completely disappointed his early supporters who viewed him as a reformer. Also left undiscussed, probably, is the likelihood that the current Defense Minister, Prabowo Subianto, is by far the leading candidate to win the next presidential election and be Indonesia's next president. Prabowo, who has shown strong inclinations in the past of wanting to be a Rodrigo Duterte-type strongman, has also been widely accused of being involved in massive human rights abuses during the era of Suharto's downfall and the conflict in what was then East Timor. Were he to be president, it could significantly damage the relationship.