What Southeast Asian States Want from APEC
The Biden administration will seek to gain support for its economic policy and deepen security ties with Southeast Asia, but U.S.-China tensions may hamper progress at the Asia-Pacific Economic Cooperation summit.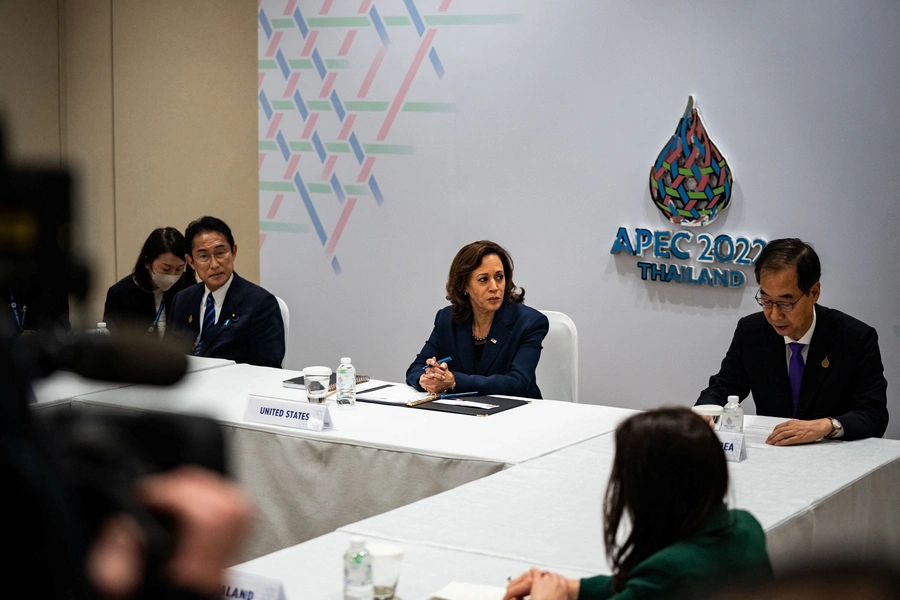 Several Southeast Asian states will attend the upcoming Asia-Pacific Economic Cooperation (APEC) summit in San Francisco from November 12–18, including Brunei, Indonesia, Malaysia, the Philippines, Singapore, Thailand, and Vietnam. Australia and New Zealand also will be attending as APEC members.
What do these states want from APEC? A number are fairly tepid on the Biden administration's Indo-Pacific Economic Framework, known as IPEF, even though they have made some modest progress on prongs of it. Ideally, they would like to see IPEF develop into a more concrete initiative, though there may not be time for that at this point. Although the Biden administration just called for a new IPEF negotiating round on issues like trade facilitation, climate change, and fighting corruption, progress will be slow. Furthermore, Southeast Asian states do not prioritize some of these issues, like fighting corruption (much of the region is backsliding), or do have an interest, like trade facilitation, but it's not a top priority.
To cement the recent upgrade to U.S.-Vietnam ties, certain modest deliverables for Vietnam will be announced at APEC. The Biden administration will certainly push other countries in the region to build closer defense ties with the United States and Japan, which the Philippines recently achieved with the latter. But it is unlikely any other countries in the region will make such a move, given the continuing uncertainty in the U.S.-China relationship. Southeast Asian states will wait to see the outcome of the Xi-Biden meeting and would like for the White House to make further efforts to tamp down tensions with China in the region. Now, this may be impossible, given China's actions—but states still want to hear tangible action from the White House resulting from the Xi-Biden talk. Southeast Asian states remain terrified of having to choose between the major powers—even those like Manila that seem to have chosen share this fear—and they are looking for any signs of reassurance.
In addition, Indonesia and Malaysia will want significant opportunities, in press briefings and other events, to express their views on the Middle East and likely voice displeasure with the Biden administration's approach so far. Even though the Biden administration has attempted to bolster the humanitarian situation and sometimes has gotten nowhere with Israel, this reality is not really understood in Malaysia and Indonesia. So, expect the two states to talk substantially about the Middle East conflict and how it also affects their own populations.