Latin America's Moment Returns
The Council on Foreign Relations' blog on Latin America and the world will again feature regular analysis and updates on trends shaping the region.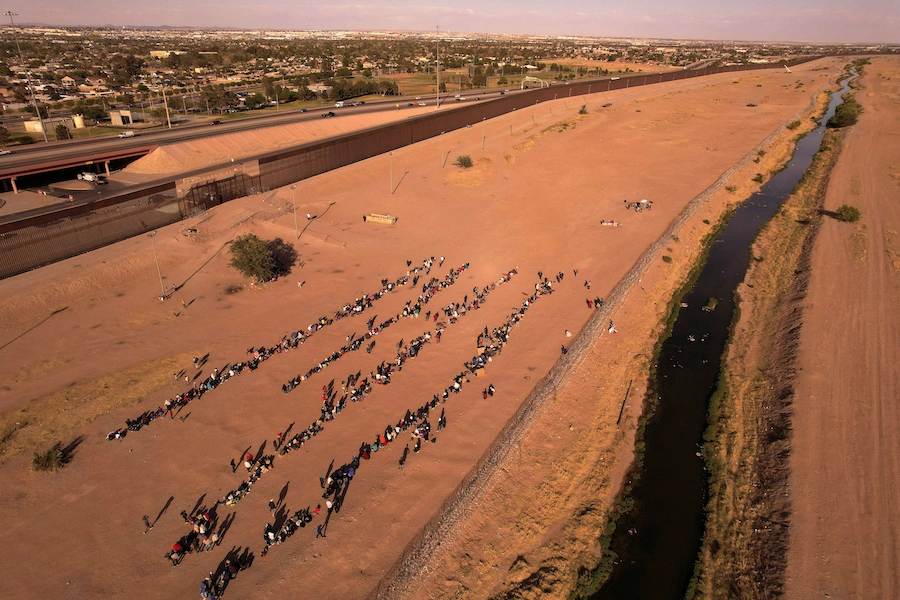 You might have noticed—Latin America's Moment is back.
Stop by for writing from Shannon O'Neil, vice president of Studies and Nelson and David Rockefeller senior fellow for Latin America Studies, and Will Freeman, fellow for Latin America Studies. Occasionally, the blog will also feature guest writers.
Will has kicked it off with reflections from his recent trip to Ecuador. You can read about the impending impeachment vote against President Guillermo Lasso and what it means for political stability in the Andes, here.
Each week, we will also post a roundup of articles with an eye towards pieces that analyze region-wide trends. Here is what stood out this week:
"What's Driving Record Levels of Migration to the U.S. Border?" by Natalie Kitroeff and Julie Turkewitz in the New York Times. The pandemic-era border restriction known as Title 42 has ended. Many forecast a surge in the number of migrants and asylum-seekers crossing the U.S.-Mexico border. Kitroeff and Turkewitz speak to the multiple drivers pushing unprecedented numbers of people to seek opportunity and safe haven in the United States.
"In Chile and Elsewhere, Crime Is the New Corruption" by Brian Winter in Americas Quarterly. Organized crime and criminal violence seem to be spreading across Latin America in the wake of the COVID-19 pandemic, even reaching once-peaceful corners of the region like Ecuador, Chile, and Uruguay. Winter notes, "[i]f corruption was the big issue that turned Latin American politics upside down in the 2010s, violent crime may play the same role in the 2020s in many countries."
"'Nearshoring' Push Is Fueling Tech Job Demand in Latin America" by Eduardo Thomson and Augusta Saraiva for Bloomberg. No roundup would be complete without at least a bit of good news. Thomson and Saraiva write about how global tech companies are hiring the region's science, technology, engineering, and mathematics (STEM) graduates in increasing numbers, bringing jobs not only to Mexico but also to countries such as Chile, Guatemala, and Uruguay. 
Thank you for reading and stay tuned for more. If you do not already subscribe to Latin America's Moment, sign up here to receive blog content delivered straight to your inbox.