A Malaysian Success
What explains Malaysia's success in vaccinating its population?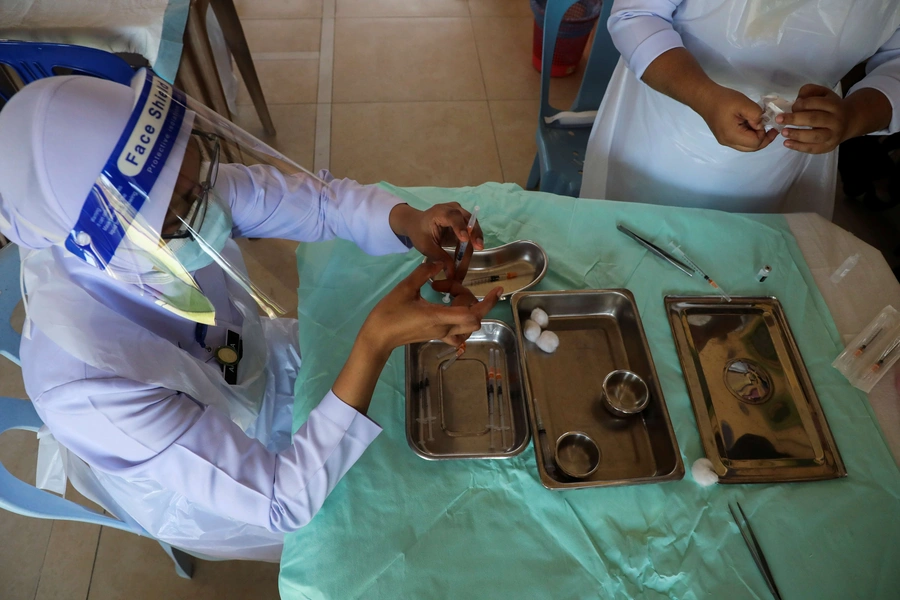 In 2020, many Southeast Asian states kept the spread of the COVID-19 virus to a minimum. States like Vietnam and Thailand recorded few domestically-transmitted infections, and were held up as models for the world. But in 2021, the region began to struggle mightily with the pandemic, with high rates of domestic transmission and rising death tolls.
Initially, few countries in the region were able to ramp up vaccination efforts, key to reducing caseloads and death tolls. This was in part due to a lack of supply as rich countries secured the initial doses, in part due to missteps in getting vaccines, and in part perhaps because some citizens of these states and territories, having feared little threat from the virus, did not see an urgency in getting vaccinated. 
Hong Kong, for instance, despite wealth and access to vaccines, has a very low vaccination rate, probably in part because it has had so few infections, due to a zero-COVID strategy and serious border controls — and thus people do not feel so threatened by the pandemic.
As of this writing, there were only three states in Southeast Asia that had fully vaccinated over seventy percent of their populations. One of those was rich Singapore, which also has a relatively small population and a world-class public health system. (In wealthier Northeast Asia, states like Japan and South Korea are ramping up vaccination rates and are surpassing European and North American countries now in the number of doses they have given per capita.) Some of the poorer states in the region, like junta-run Myanmar, have very high COVID-19 rates, and are struggling with massive spread and limited vaccination abilities. 
Yet besides Singapore, Malaysia also has become a vaccine success story. For more on why Malaysia has achieved such a high vaccination rate, see my new Japan Times article here.