Malaysia's New Prime Minister and the Future of Chinese Investment
How will a new prime minister affect Chinese investment in Malaysia?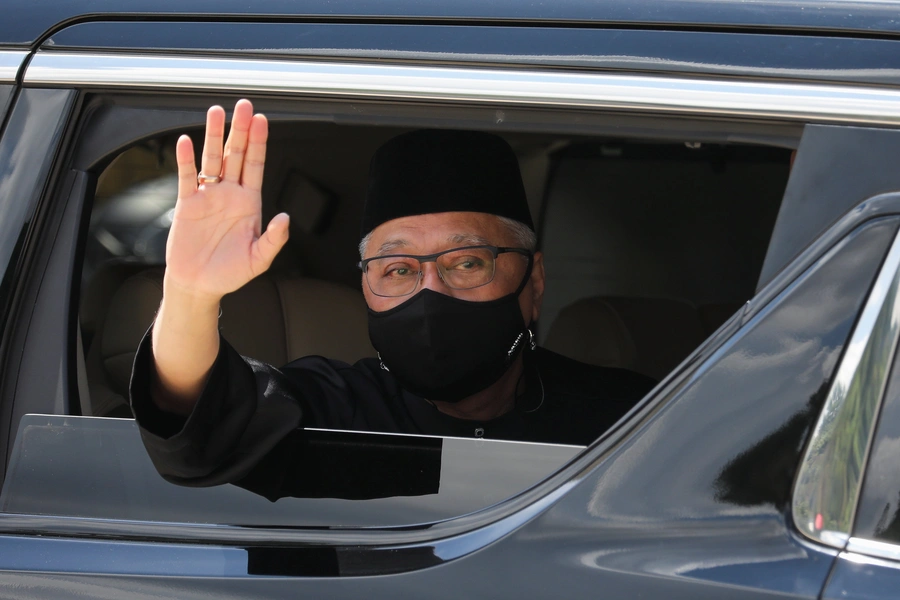 Benjamin Blythe is a graduate student at Indiana University's Hamilton Lugar School of Global and International Studies and O'Neill School of Public and Environmental Affairs. His research focuses on Chinese politics, East and Southeast Asian affairs, and international development.

On August 20, 2021, Ismail Sabri Yaakob became the new prime minister of Malaysia, capping two years of political crises. Malaysia's king selected Ismail following the resignation of previous Prime Minister Muhyiddin Yassin due to his mishandling of the country's COVID-19 response. Muhyiddin himself assumed office after his predecessor, Mahathir Mohamad, resigned in March 2020 due to party infighting. As a returning candidate in the 2018 election, Mahathir led an opposition coalition to power for the first time in Malaysian history, beating incumbent Prime Minister Najib Razak. Every prime minister before 2018 belonged to the United Malays National Organisation (UMNO) political party, meaning that Ismail's ascension marks UMNO's return to power.

These interparty dynamics in Malaysia have powerfully shaped patterns of Chinese investment. In the lead-up to the 2018 election, Mahathir and his coalition of opposition parties used the East Coast Rail Link (ECRL), a rail line being constructed under the auspices of China's Belt and Road Initiative (BRI), as a key campaign issue. Najib led the negotiations on ECRL and presented it as an economic boon for Malaysia. Mahathir, on the other hand, critiqued ECRL's Chinese financing. Australian National University research fellow Dr. Amrita Malhi suggests that Mahathir's coalition used ECRL to reframe the "China threat" away from the nation's ethnic Chinese minority (21 percent of the population) toward the risks that China's influence posed for Malaysia's sovereignty. Pre-election concerns over national sovereignty were also originated in revelations over the 1 Malaysia Development Berhad (1MDB) financial scandal tying Najib and UMNO to a graft-riddled sovereign wealth fund supported by China. After winning the 2018 election, Mahathir's administration halted ECRL's construction and arrested Najib for 1MDB-related corruption. In these investigations, Najib's former special officer claimed that Chinese government officials were willing to exchange bailouts for 1MDB debts for construction contracts, including ECRL.

New Prime Minister Ismail and UMNO are likely to support ECRL and continue promoting high-profile Chinese investments in Malaysia. In 2017, Ismail refuted Mahathir's claims that ECRL and other BRI projects were "selling off the country." In 2018, he claimed that Mahathir's coalition was punishing ECRL's workers (the majority of whom were from China) by canceling ECRL to renegotiate a better price. The project's proposed path in 2016, which cuts through UMNO and its allied parties' constituencies on the Malaysian peninsula's east coast, was closely correlated with votes for UMNO's coalition in the 2018 election (see maps below.) ECRL will remain a hot-button political issue as Ismail appears set to continue advertising the project's economic benefits to a relatively underdeveloped region to gain support from his ethnic Malay base.

Map 1: Original 2016 Proposal for the ECRL Route.
[Source]
Map 2: Shift in Votes in the 2018 Malaysian Election in Peninsular Malaysia.
(Note: BN (blue) is UMNO's coalition, while PH (red) is Mahathir's coalition.)