Maybe Better News on Ebola?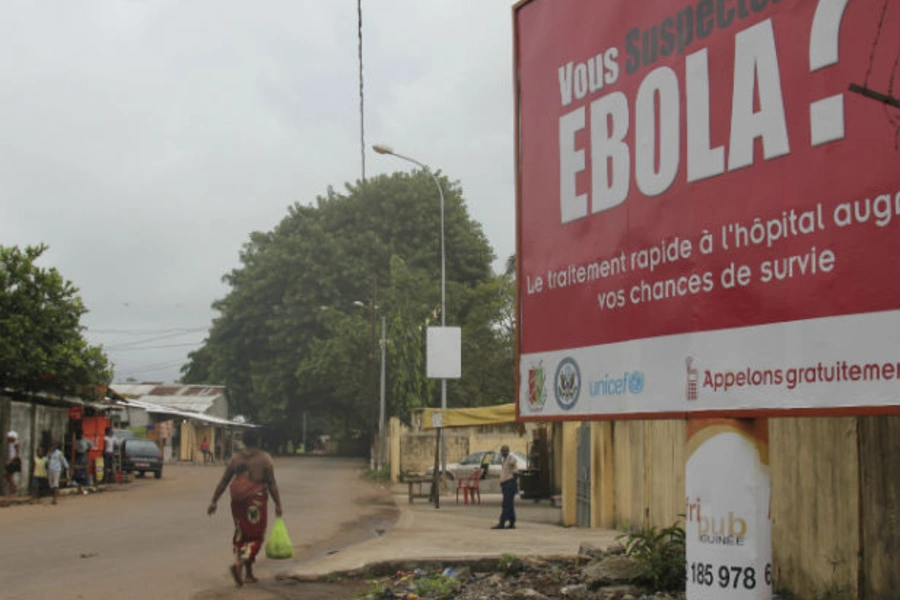 The New York Times and other media are reporting a drop in Ebola infection rates and empty beds in the emergency field hospitals set up by the U.S. military in Monrovia. While there is Ebola all along the border between Liberia and Ivory Coast, Abidjan has not reported any cases. The World Health Organization has stated that Nigeria and Senegal are Ebola free. Perhaps even more important, no new Nigerian cases have been announced since the WHO's declaration. Especially in Liberia, a public communications campaign on Ebola has taken off.
But, it is too soon to break out the champagne.
Dr. Bruce Aylward, MD, the WHO official in charge of the Ebola campaign, cautions that infection rates can oscillate, and that mishandled burials could "start a whole new transmission chain and the disease starts trending upward again," according to the New York Times. He also noted that there is a case of Ebola in Mali, which up to now has been infection-free.
According to Dr. Aylward, 13,703 people have been infected by Ebola, all but 27 in Liberia (where about half of the victims were found), Sierra Leone, and Guinea. The mortality rate is about 70 percent.
Dr. Aylward's caution is well placed. There is anecdotal evidence of families hiding Ebola victims from the authorities, of whom they are often deeply suspicious. The emergency field hospitals are mostly in Monrovia; Ebola established itself in rural areas first, many of which are nearly impenetrable because of the lack of roads and other infrastructure.
There have been nine people in the United States diagnosed with Ebola, one has died and the others have recovered or have a good prognosis. The American experience may indicate that the horrific West African experience of Ebola is a reflection of a mostly non-existent public health system. Yet, an American hysteria about Ebola, in at least some places, seems unabated, with popular calls for draconian quarantine requirements and the severing of transportation links between the United States and West Africa.