Misinformation is a Threat to Democracy in the Developing World
Online misinformation is a problem for democracies worldwide, but we should worry about how misinformation will change democracies in the developing world.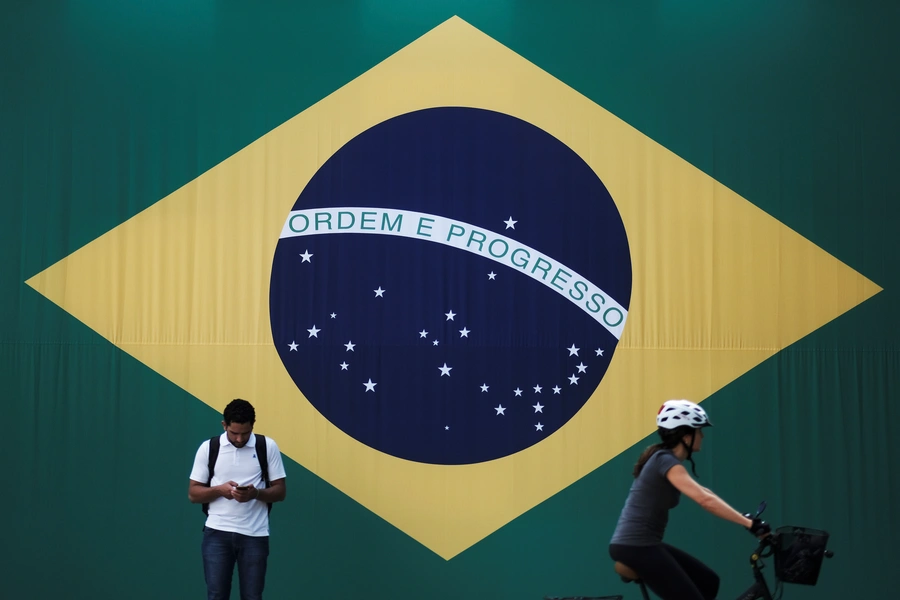 Conor Sanchez is a graduate student at The Fletcher School of Law and Diplomacy at Tufts University. You can follow him @ConorSanchez.
The problem of misinformation online is bedeviling governments around the world. In the past few years, we've seen how it can skew the political discourse and influence voter decisions in the United States. Worse yet, as the technology to deceive improves, verifying authentic content online will only become more difficult, raising its potential to sow social discord and lower people's trust in their institutions. These trends are worrisome enough for advanced economies, but they portend an immediate crisis in emerging and developing economies, where institutions are more fragile and access to unlimited data is still prohibitively expensive.
Brazil's recent presidential elections may show why that is. When far-right candidate Jair Bolsonaro won the presidency with 55 percent of the vote in 2018, he did so on the heels of a recession and a political scandal that tainted much of the nation's political elite. Bolsonaro also benefited from a coordinated disinformation campaign on WhatsApp, which nearly half of Brazilians use for political news. In a study by two Brazilian scholars, 56 percent of the most-shared political images in the lead-up to the election were misleading. Among those misleading images distributed by Bolsonaro supporters were doctored photos of senior Workers Party members celebrating with Cuban leader Fidel Castro, a clear attempt to portray opposition leaders as radicals. While Bolsonaro might have won the election without misinformation, his disinformation playbook has the potential to exasperate social divisions and potentially destabilize future elections. 
In countries already suffering from ethnic tensions, misinformation can exasperate tensions and generate violence. In perhaps the most well-known case, Facebook was used in Myanmar to incite violence against the Rohingya. But Myanmar isn't an anomaly: In Sri Lanka, online rumors have led Buddhists to target Muslims; in Nigeria, inflammatory images on Facebook have led young Berom men to pursue Fulani Muslims; in India, fake news on WhatsApp has caused a spate of violent incidents against Hindi speakers. What these examples make clear is how the danger of misinformation has become a societal challenge requiring action not just from technology companies, civil society actors, and internet users, but also governments.
Two months ago, speaking at the United Nations' Internet Governance Forum (IGF) in Paris, French President Emmanuel Macron called on policymakers to take a more aggressive approach to internet regulation. "In democracies, the protection of citizens depends on access to high-quality information," he said. He went on to argue that if governments did not work with civil society and the private sector to develop rules to counter misinformation, people would either continue to rely solely on "dominant, global private players" or turn to a "strong state model" that undercuts democratic values.
Luckily, big tech companies are developing sophisticated tools to tackle misinformation: Google unveiled a news initiative to help teach digital literacy; Microsoft is using artificial intelligence to build a "trustworthy" algorithms to control misinformation; Facebook is working with third-party fact checkers to identify misinformation; and just last week WhatsApp announced it would limit text forwards to five recipients to slow the spread of misinformation.  However, specifically tailoring these solutions to developing countries might be difficult. Machine learning algorithms, for instance, require large datasets that don't exist for many languages in Africa and Asia. Without this knowledge, U.S.-based companies may struggle to apply effective remedies in low-income contexts, leaving governments grasping for alternative solutions.
The task of ameliorating issues associated with misinformation in emerging economies requires solutions that cater to a local information environment where access to mobile technology may be ubiquitous, but unlimited data is expensive and new users often have low digital literacy. According to a report from the Pew Research Center, over the last five years, internet usage has steadily increased among 19 emerging and developing economies surveyed, whereas it has flatlined or even dropped for 17 surveyed countries with advanced economies. At the same time, many of these countries allow mobile carriers to entice users by offering "free access" to specific applications in a practice known as "zero-rating," which some argue has made misinformation campaigns all the more damaging by limiting users' ability to verify what's true or not.
This, compounded by the fact that many U.S. companies have aggressively been expanding into such markets by offering free access to their apps, should be a concern in countries like Brazil where broadband connection can cost up to 15 percent of a household's income. Such practices certainly provide access to information about employment, health, and emergency aid, but a side-effect is that they trap users on certain platforms even when they're co-opted by misinformation campaigns. While digital literacy efforts should help make users more circumspect of the content they consume, such changes could take decades depending on the severity of local economic factors and underlying social divisions.
 The real danger is if regulators end up losing their patience with digital literacy initiatives and find greater willingness to employ illiberal solutions. This is no longer limited to autocratic governments, which have a willingness to leverage the issue to crack down on political dissent; increasingly democracies are testing the waters too. This has come in the form of internet shutdowns (for which India is number one in the world) or the shutting down of individuals apps (which Brazil has tried before). In the absence of effective and democratic policy remedies, the misinformation problem might lead developing countries to adopt an increasingly autocratic approach to governing.
Relying solely on corporations to single-handedly deal with misinformation propagation will almost certainly come up short, as Macron suggests. But responses from policymakers will require careful consideration to come up with solutions that are appropriate for every context to better thwart the steady growth in censorship occurring worldwide.