More on Selling Vietnam Lethal Arms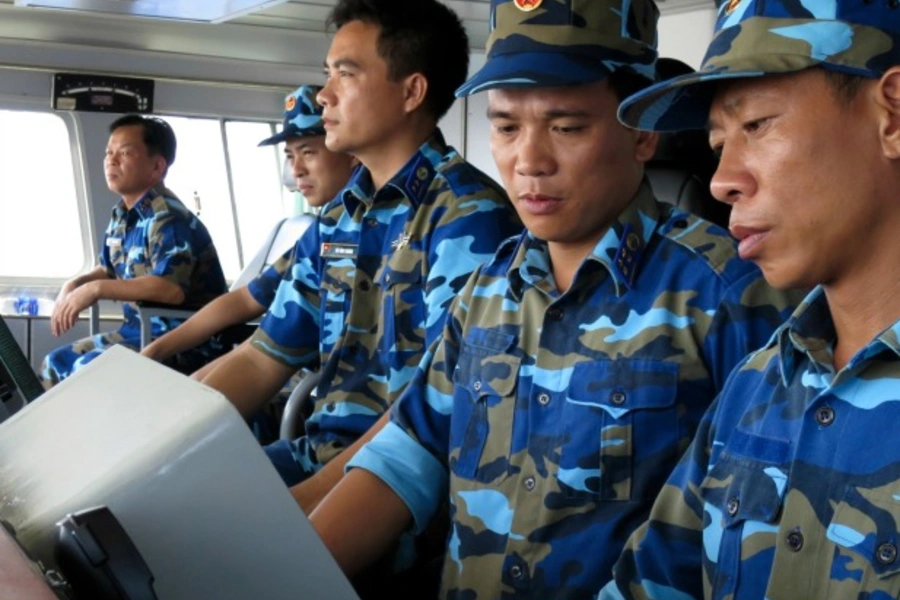 Last week, after the Obama administration's decision to begin selling Vietnam limited amounts of lethal arms, a shift in the policy that has been in place since the end of the Vietnam War, I noted in a blog post that I believed the administration had made the right move, despite Vietnam's serious—and worsening—rights abuses. Administration officials note that any further lethal arms sales, and closer relations with Vietnam and the Vietnamese military, will be contingent on Vietnam making progress in tolerating dissent of all types. Indeed, according to a report on the lethal arms sales in the New York Times:
The State Department emphasized that the policy change applied only to maritime surveillance and "security-related" systems and asserted that the decision reflected modest improvements in Vietnam's human rights record.
I actually don't think that there is any evidence of improvements in Vietnam's human rights record at all in recent years; this is just a convenient fiction to placate those in Congress who are opposed to selling lethal arms because of Hanoi's rights record. Indeed, the U.S. State Department's own annual country report on Vietnam notes no real improvements in human rights in the past year, and summarizes the situation in Vietnam by saying that "the most significant human rights problems in the country continued to be severe government restrictions on citizens' political rights, particularly their right to change their government; increased measures to limit citizens' civil liberties; and corruption in the judicial system and police."
Still, although I think that overall the administration has badly ignored human rights and democracy promotion in its strategy of re-engagement with Southeast Asia, I think Washington needs to build much closer ties with Vietnam no matter the country's rights record. I am hardly a realist, but this is one time realpolitik should win out. For one, boosting lethal arms sales may help position the pro-United States faction with the Vietnamese leadership to gain strength vis-à-vis the more pro-China faction in the leadership. Several Vietnamese academics and officials say that the pro-China faction in Vietnam's leadership is already on its heels, due to increasing China-Vietnam conflict over disputed areas of the South China Sea.
More specifically, the United States should build on its comprehensive partnership with Vietnam and work toward a formal treaty alliance with Hanoi. Besides ending the ban on selling lethal arms to Vietnam, the United States should work toward expanding access for American naval vessels at Cam Ranh Bay, expanding training programs for senior Vietnamese officers, and institutionalizing the annual United States–Vietnam strategic dialogue at a higher level, ensuring that the secretary of defense and his Vietnamese counterpart participates in the strategic dialogue annually.
Working toward a treaty alliance with Vietnam would be central to maintaining the U.S. presence in East Asia, protecting freedom of navigation in the South China Sea, and finding new ports and potential forward operating bases for the U.S. military as domestic political concerns in Japan and Thailand threaten military relationships with these states. For Vietnam, closer ties with the United States would allow the Vietnamese military to rapidly upgrade its equipment, would ensure close trade relations with Washington, and would provide the kind of security against an assertive China that, it appears, ASEAN could never offer.
Let's drop the false rationale of an improving human rights record in Vietnam and call this relationship what it is: a strategic partnership that could be critical to both countries' interests in Asia.