Morning Brief: Volcker Rule Will Miss Congressional Deadline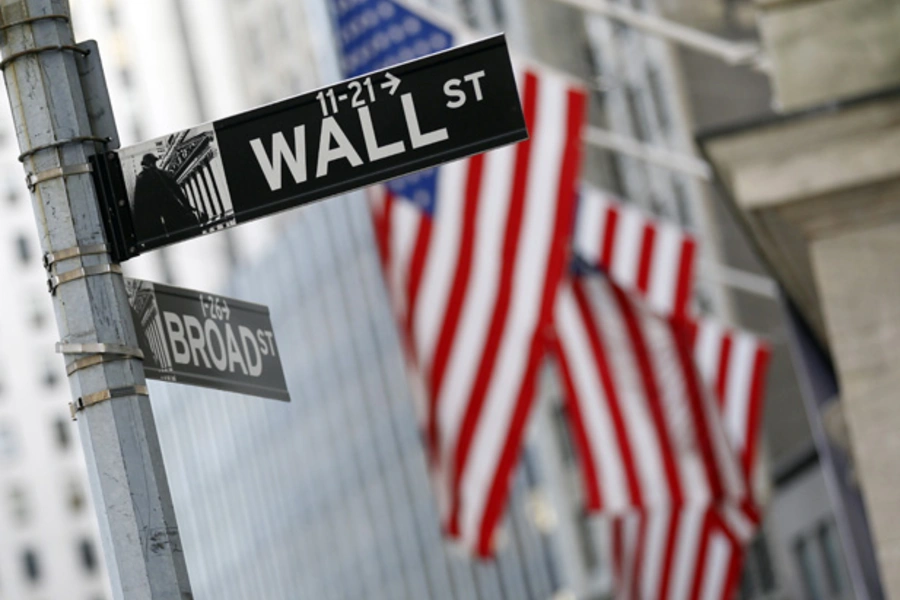 In his testimony to Congress, Federal Reserve Chairman Ben Bernanke indicated the Volcker rule (FT) will not be in effect by the July deadline. A signature part of 2010's Dodd-Frank Wall Street Reform and Consumer Protection Act, the Volcker rule limits the ability of banks to conduct proprietary trading. Meanwhile, Treasury Secretary Timothy Geithner wrote an op-ed in the Wall Street Journal to rally support behind the Obama administration's efforts to overhaul financial regulation.
Corporate regulation and taxation. Read more from top economists and business experts on solutions for addressing corporate tax reform.
Debt and Deficits
Calculating the Economic Effects of War
The Institute for Economics and Peace recently released a report on the economic consequences of war on the U.S. economy. The report challenges the common belief that wars have spurred economic growth in the United States. The authors' analysis suggests that from World War II and onward, conflicts reduced consumption and investment (as a percent of GDP) while increasing public debt, taxation and inflation without long term improvement to GDP growth.
Debt and deficits. Read more from experts on the challenges in reducing U.S. debt.
Education and Human Capital
Budget Cuts Reduce Needed Degree Programs
Facing constrained budgets, many states have cut funding to public colleges (NYT). High cost technical, engineering, and health care programs have been hurt disproportionately—even as those skills are in high demand—because most states do not allow colleges to charge higher tuition for majors with more expensive instructional costs. If this trend continues, there will be fewer qualified workers to fill these growing job categories, reducing economic growth and innovative capacity.
CFR's Ted Alden discusses the shortage of skilled workers in the U.S. manufacturing pipeline and the need for a greater degree of trust between manufacturing companies, governments, and unions. A commitment from large manufacturing companies to expand domestic production would have positive ripple effects, encouraging youth to pursue these careers, and schools to increase relevant education.
Education and human capital. Read more from experts discussing ways to improve U.S. education and immigration policies.
Innovation
Contract manufacturers as a Source of Innovation
Innovation is not confined to new product design; the incremental and process improvements that contract manufacturers (HBR) excel at are underappreciated by U.S. policy makers, writes Dan Breznitz. Contract manufacturers also provide well-paying jobs and help start-ups go to market faster. But most successful contract manufacturers are off-shore; private investors prefer less capital-intensive businesses, and foreign governments are granting tax and financing incentives.
Innovation. In the face of robust challenges from emerging markets such as India, Brazil, and China, the U.S. capacity to innovate could play a chief role in economic growth.
International Trade and Investment
China Shifts Away From the Dollar
China is accelerating its diversification of foreign-exchange reserves away from the U.S. dollar (WSJ). While Beijing continues to expand its holdings of U.S. debt, available data show higher growth in assets of other currencies, causing dollar holdings to hit a decade low of 54 percent share of China's $3.2 trillion in foreign-exchange reserves. Meanwhile, other foreign investors increased purchases of U.S. debt and prevented a rise in interest rates, but a continued Chinese shift away from U.S. debt could increase interest rates and lead to higher borrowing costs for the U.S. government.
International trade and investment. Read more from leading analysts on the debate over next steps in U.S. trade policy.