Myanmar's Junta Tries to Follow the Thailand Model for Legitimizing Its Rule—But is Unlikely to Succeed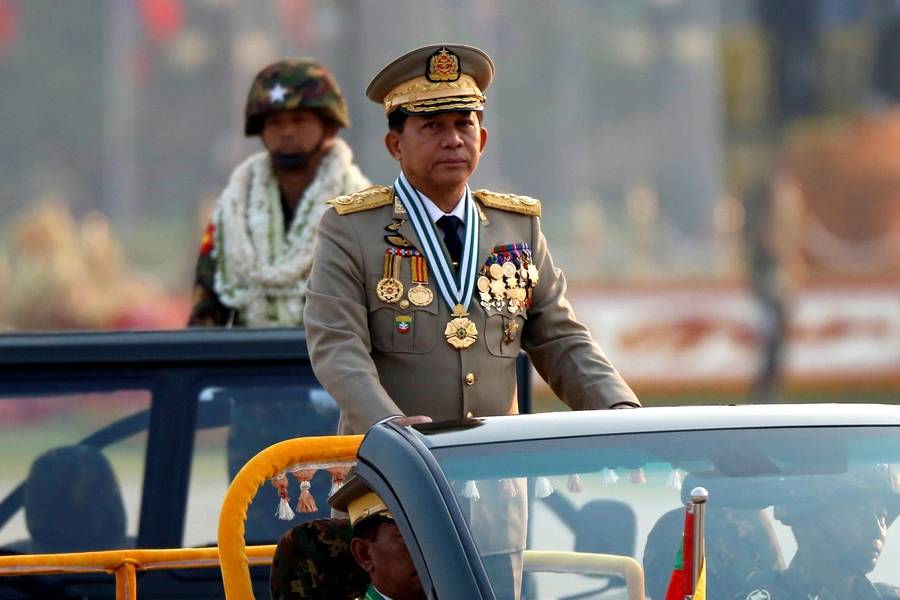 After seizing power in a coup in early February, the Myanmar military has increasingly cracked down on civil society, the media, and opposition politicians. In recent weeks it has shuttered most independent media outlets, arrested many members of the National League for Democracy, and unleashed security forces on demonstrators in many parts of the country.
But the Myanmar junta ultimately seems to seek to legitimize its rule, both by gaining recognition from leading regional powers and other countries around the world, and creating a supposed process that will lead to an election in the future. In this strategy of building a democratic facade, it clearly looks to the neighboring Thai armed forces as an example.
For more on the links between the Thai and Myanmar militaries, and how the Myanmar army is likely to fail in its attempts, see my new World Politics Review article.