Nigeria Security Tracker Weekly Update: March 19–25
This update represents violence in Nigeria and related to Boko Haram in Cameroon, Chad, and Niger from March 19 to March 25, 2022.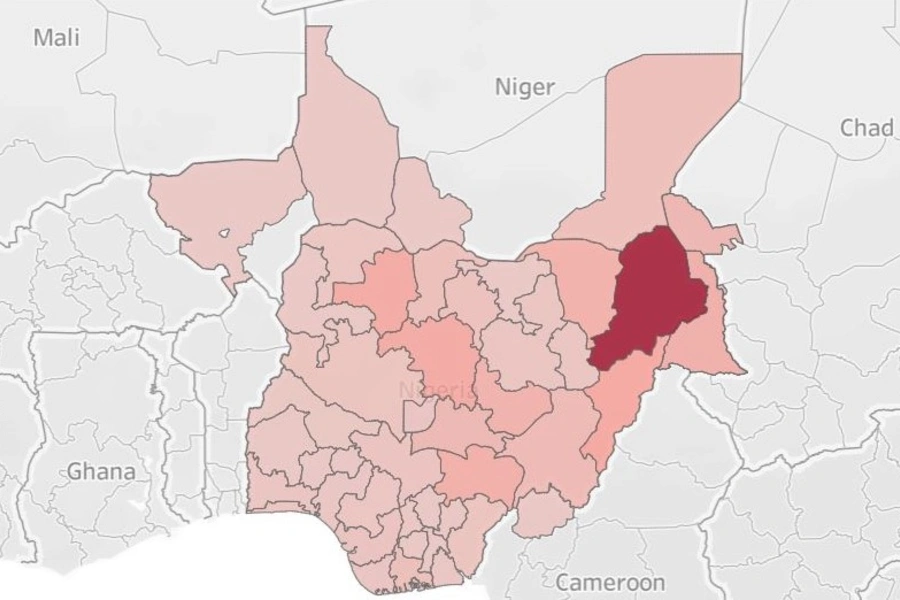 Below is a visualization and description of some of the most significant incidents of political violence in Nigeria from March 19 to March 25, 2022. This update also represents violence related to Boko Haram in Cameroon, Chad, and Niger. These incidents are included in the Nigeria Security Tracker.
March 19: Gunmen bombed a police station in Owerri, Imo, killing two civilians.
March 19: A gunfight between vigilantes and kidnappers resulted in the deaths of one kidnapped All Progressives Congress (APC) party leader and an unspecified number of kidnappers (estimated at five) in Ekiti, Kwara.
March 19: Bandits abducted six in Ofu, Kogi.
March 20: Police officers killed four suspected Indigenous People of Biafra (IPOB)/Eastern Security Network (ESN) militants during an attack on a police station in Oru East, Imo.
March 20: Bandits killed thirty-seven in Kaura, Kaduna.
March 20: Bandits killed twenty-four in Bukkuyum Local Government Area (LGA) and killed seventeen and kidnapped sixty-two in Bungudu LGA in Zamfara.
March 22: Gunmen killed a traditional ruler in Wase, Plateau.
March 22: Bandits killed two and abducted an "unspecified" number (estimated at ten) in Sabuwa LGA and killed five in Kankara LGA in Katsina.
March 23: Bandits killed four in Sabon Birni LGA and two in Wurno LGA in Sokoto.
March 23: Kidnappers killed one and abducted three in Jalingo, Taraba.
March 23: A soldier killed nine civilians in Mafa, Borno.
March 23: Sectarian violence led to three deaths in Katsina-Ala, Benue.
March 24: Herdsmen killed eight in Isi-Uzo, Enugu.
March 24: Nigerian troops killed "several" (estimated at ten) Islamic State in West Africa (ISWA) militants in Gwoza, Borno.
March 24: A police officer killed two civilians in Bauchi, Bauchi.
March 25: Bandits killed fifty and kidnapped one hundred in Giwa, Kaduna.
March 25: Herdsmen kidnapped two in Ika South, Delta.
March 25: Police officers killed one bandit in Tsafe, Zamfara.