Nigeria Security Tracker: Weekly Update October 25-October 31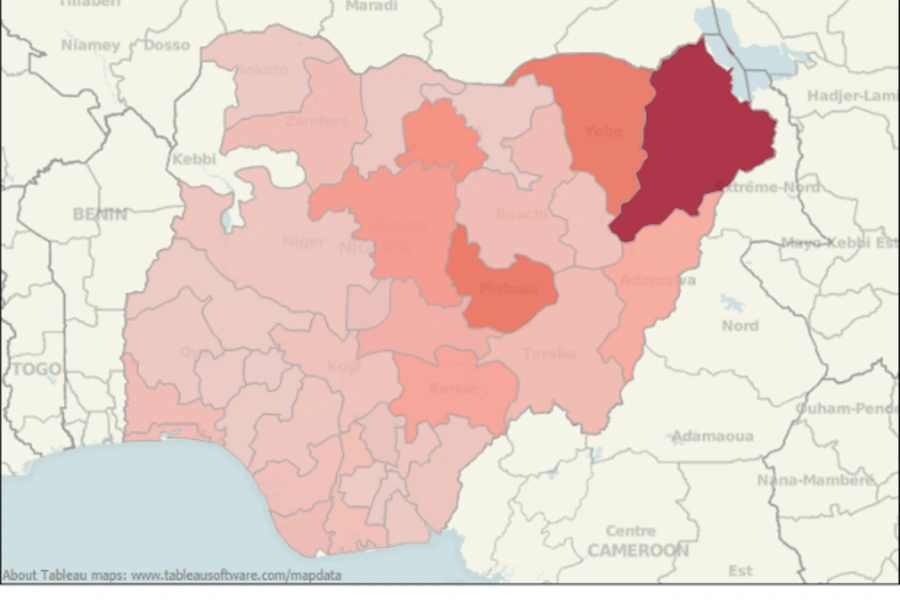 Below is a visualization and description of some of the most significant incidents of political violence in Nigeria from October 25 to October 31, 2014. These incidents will be included in the Nigeria Security Tracker.
October 25: The Nigerian army killed twenty Boko Haram insurgents in Damboa, Borno.

October 27: Boko Haram invaded Kukawa, Borno, killing at least three.

October 28: A communal clash in Plateau resulted in five deaths.

October 29: Boko Haram seized Mubi in Adamawa, killing "dozens" (estimated at twenty-four).

October 30: The Civilian JTF beheaded forty-one Boko Haram insurgents in Biu, Borno.

October 31:  A bomb killed forty people in Gombe state. Boko Haram is believed to be the perpetrator.

October 31: Gunmen attacked Jibia, Katsina, killing six.