Nigeria Security Tracker Weekly Update: September 30 - October 6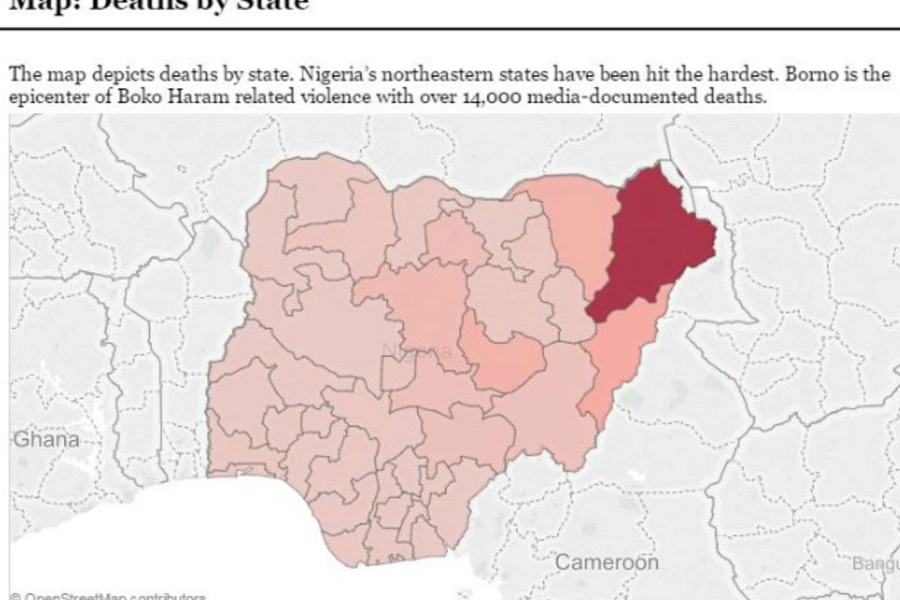 Below is a visualization and description of some of the most significant incidents of political violence in Nigeria from September 30 to October 6, 2017. This update also represents violence related to Boko Haram in Cameroon, Chad, and Niger. These incidents will be included in the Nigeria Security Tracker.
September 30: A mob killed three suspected robbers in Jibia, Katsina.
October 2: Boko Haram killed four soldiers in Mafa, Borno.
October 2: Suspected robbers killed a Sun Newspaper employee in Onitsha, Anambra. 
October 3: Gunmen abducted a musician in Egor, Edo.
October 4: Three Boko Haram suicide bombers killed themselves but no others; soldiers killed one additional Boko Haram militant in Bama, Borno.
October 5: Kidnappers abducted a Kogi magistrate in Lokoja, Kogi.
October 5: A police inspector killed one civilian, and a mob then killed the police inspector in Girei, Adamawa.
October 5: Suspected cultists killed two in Obio/Akpor, Rivers.