Nigerian High Court Orders Release of Detained Former Islamic Ruler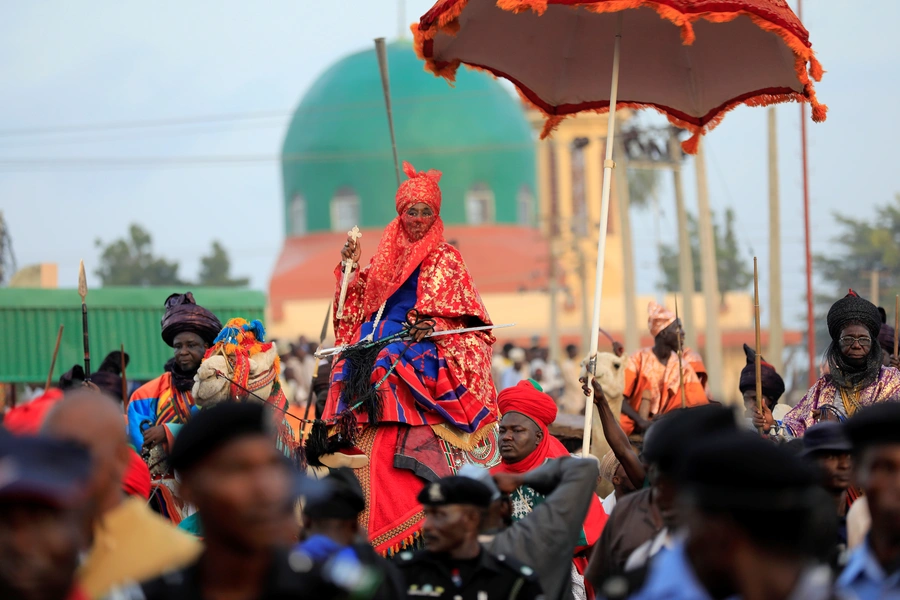 The federal high court in Abuja has ordered the release from detention of Lamido Sanusi, the former emir of Kano deposed and exiled by the governor of Kano state. The decision follows a suit filed by Sanusi in federal court. The rule of law can be weak in Nigeria, especially when it comes to high-profile political prisoners, but it appears that Sanusi has been released from government custody, following a visit from Kaduna State Governor Nasir el-Rufai.
Shortly after his dethronement by the governor of Kano state, Abdullahi Ganduje, Sanusi was moved under a heavy security escort to nearby Nasarawa state. According to Nigerian media reports, he has been held in detention in an apartment in the town Awe. It was not immediately clear under what grounds he was being held by state authorities. 
Sanusi is the former governor of Nigeria's central bank and has a highly favorable international reputation. During his tenure, he publicized fraud in the Nigerian National Petroleum Corporation involving some $20 billion in missing government revenue during the administration of Goodluck Jonathan. In response, Jonathan removed him from his position at the central bank, a step that may have been illegal. 
Sanusi is a member of the royal family of Kano that provides the emir. When his uncle, Ado Bayero I, died in 2014, he was elected emir by the "kingmakers" and approved by the then-governor. (Sanusi's successor is Ado Bayero II, the son of Ado Bayero I.) He then fell out with the current governor, Ganduje, who is often accused of corruption. In social media and elsewhere, there is speculation that the governor deposed Sanusi because of his criticism. In his official reasoning for the dethronement, the governor accused Sanusi of "insubordination," among other things. 
Apparently the judge has not questioned the right of the governor to depose Sanusi, and there is ample precedent for governors removing traditional rulers going back to British colonial times. The judge's ruling addresses instead the detention of Sanusi under what amounts to house arrest in a different state by a governor. In the Nigerian media, there are hints that the removal of Sanusi is causing unease within the political class as well as on the street. Thus far, it is unclear whether President Muhammadu Buhari has played any role.