Nigeria's Political and Security Crises Boiling Over Across the Country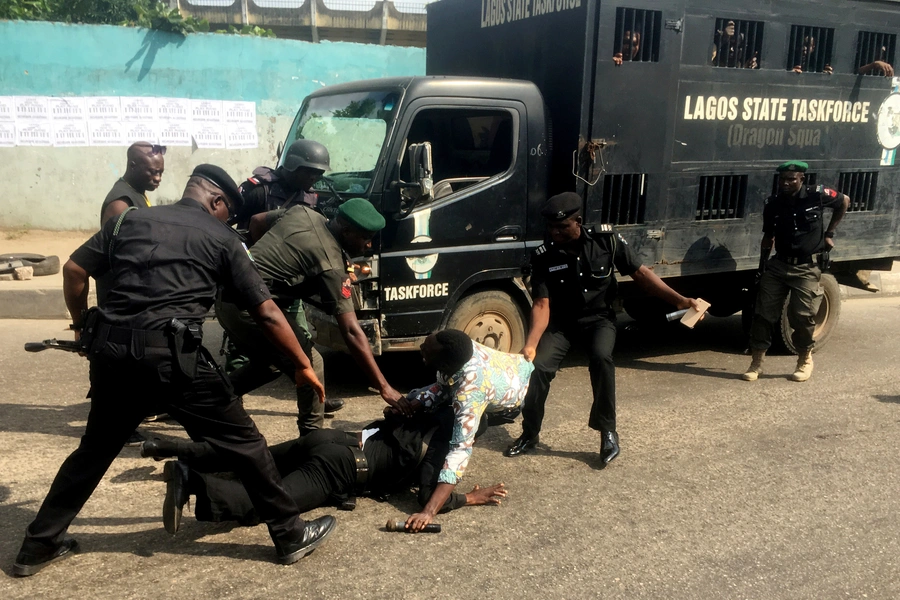 Nigeria's challenges are multi-faceted, fundamental, and reach from one end of the country to the other. Over the past week, following another violent clash with the security services, the leader of a Shia movement was ordered to be granted bail; Borno state was hit with massive attacks by Boko Haram, taking the lives of scores of civilians and military personnel; and the leader of a small political party, who is also the editor of Sahara Reporters, was arrested shortly before planned protests could begin. Government responses to these crises appear so far to have been ineffective.
Ibrahim el-Zakzaky, the leader of the Shia Islamic Movement of Nigeria (IMN) and his wife have been in detention since 2015, when Nigerian army soldiers raided his headquarters and killed several hundred of his followers. At the time, el-Zakzaky and his wife were said to have been badly wounded. The Nigerian authorities have said that they have been receiving medical attention ever since they were taken into custody. There have been repeated IMN demonstrations, often bloody, calling for their release. The Kaduna State High Court has granted them bail to receive medical treatment in India, and the State Security Service has indicated that it will comply. The Buhari administration proscribed the IMN in late July following a recent deadly clash. However, were el-Zakzaky or his wife to die in prison in Nigeria, IMN reaction would be fierce and likely lead to more deadly confrontations with security services. It is unclear what advantage Abuja gains from Zakzaky's continued detention. It would be wise for the federal government to allow them to go to India for medical treatment.
To the northeast, the Multilateral Joint Task Force (MJTF) is denying reports that Boko Haram attacked a military base at Baga and killed dozens of soldiers. The MJTF spokesman is a Nigerian colonel. Unfortunately, Nigerian military spokesmen have little credibility. According to CFR's Nigeria Security Tracker Weekly Update, there were an estimated 212 deaths—including soldiers, Boko Haram members, and civilians—associated with Boko Haram in Borno state between July 27 to August 2. Whatever happened at Baga, Boko Haram's factions are on the upsurge.
In Lagos, the commercial capital of the country and the heart of its modern economy, plans are underway for a mass demonstration tagged "Days of Rage" and calling for "Revolution Now" for a better Nigeria. The police have warned residents to stay away from the demonstration, attendance at which "amounts to felony and terrorism," according to local media. The protest is being organized by the former presidential candidate of the African Action Congress (AAC), Omowole Sowore, who is probably best known for his online publication Sahara Reporters. The goals of the "Days of Rage" are vague. The AAC has said the protests will continue "until the country is put on the right path of honour where justice prevails," according to local media. 
With the country's many brewing crises, a danger is overreaction by the security forces in Lagos, and, in the event that el-Zakzaky or his wife dies in government custody, to IMN protestors in Abuja. Overreaction could turn demonstrations into deadly confrontations, as has happened in Nigeria's past. Meanwhile, government strategies have failed to destroy Boko Haram. In the face of these multiple challenges, the Buhari administration says that the security forces are working to address them and called on citizens to be patient.