Nigeria's President Launches Amnesty Committee for Boko Haram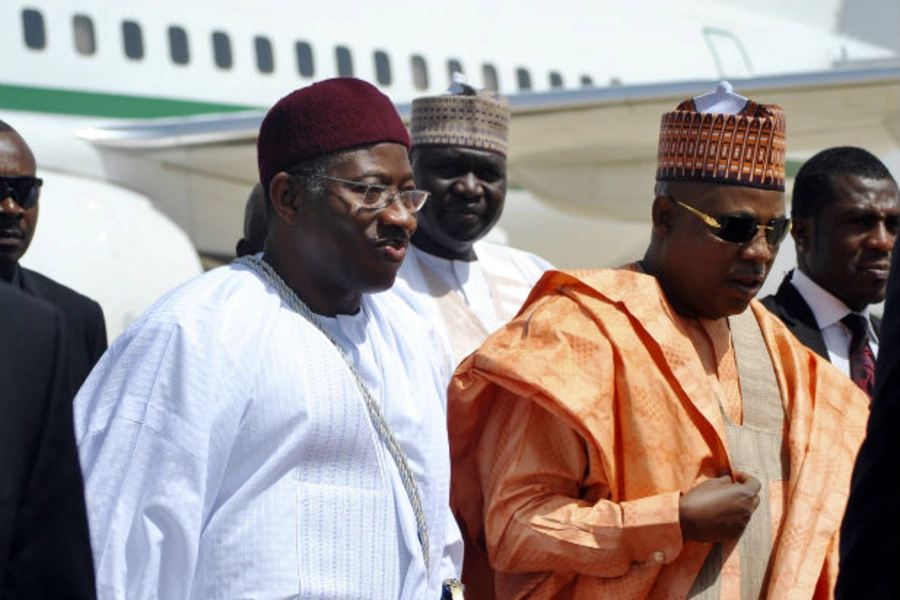 On April 24, President Goodluck Jonathan inaugurated the Committee and established its modalities in a ceremony at the presidential villa. The committee is to open talks with the Islamic insurgency Boko Haram within three months, and work out modalities for an amnesty for the insurgents and compensation for its victims.
The formal name of the body is the Presidential Committee on Dialogue and Peaceful Resolution of Security Challenges in the North. Its chairman is Malam Kabiru Turaki, a minister of special duties in the Office of the President.
Turaki is an important figure in the North. He is a senior advocate of Nigeria (the top of the legal profession), and he was an opposition gubernatorial candidate in the 2011 elections. His "malam" title indicates that he is an Islamic teacher. He is on the board of Shenshui, a Chinese oil and gas marketing company that partners with the Niger state-owned oil company. Shenshui is active in northern Nigeria. Many observers had thought that Jonathan would make Turaki minister of defense. That did not happen, among other things because of issues involving regional balance in the cabinet.
Even Jonathan acknowledges that the committee has an all but impossible task. He is quoted by the Nigerian press as saying, "all Nigerians are expecting this Committee to perform magic and I pray that Allah should give you the wisdom to do so because without peace we cannot develop."
Even if the prospects for success are low, as defined by the modalities, the Committee is an important step forward. It is a first step toward addressing the insurgency in the North by political means, rather than with a hammer. It also may create space for more political and civil society engagement in peacebuilding in the North. Jonathan even urged the Committee to make suggestions as to how the "underlying causes" of the insurgency could be addressed to prevent similar outbreaks in the future. Turaki is a credible committee chairman and is a part of the northern establishment. It remains to be seen how the insurgents will respond. Thus far, however, they have shown no interest in dialogue with the Abuja government.