NLD Fares Poorly in By-Elections, Showing Its Diminishing Popularity Among Ethnic Minorities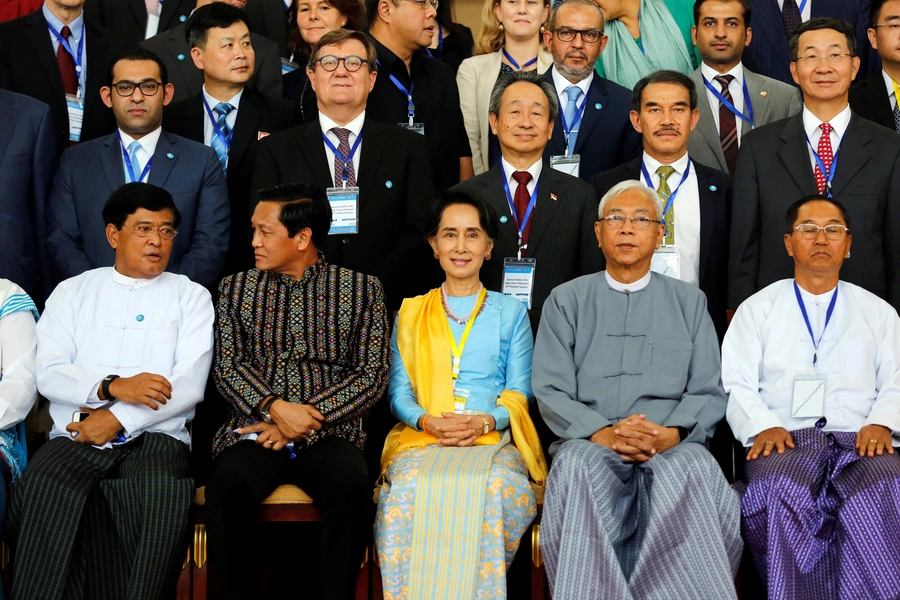 In by-elections held in Myanmar over last weekend, Aung San Suu Kyi's ruling National League for Democracy (NLD) (at least, ruling the civilian portion of the government), won seven of the thirteen seats up for grabs, losing several seats that had been held by NLD politicians. The NLD did take most of the seats contested in central Myanmar, an area dominated by ethnic Burmans.

Taking just more than half the seats open in the by-election was a significant drop from the 2015 national elections, when the NLD won about 85 percent of the seats in the lower house of the Myanmar parliament. The shift signifies several potential trends, which will be watched closely in the run-up to the 2020 Myanmar national elections.

For one, popular sentiment may be moving against the NLD overall. The government has done little to improve the Myanmar economy, offering relatively incoherent economic plans and presiding over continuing severe inequality. Suu Kyi's popular image has been dented international by the massive rights abuses in Rakhine State, and her willingness to stand up for the Myanmar army, although it is unclear whether those actions would have hurt her with ethnic Burman voters.

Still, these actions make her seem indecisive and ineffective, damaging her political brand. Voter turnout was low in several of the by-elections, possibly suggesting overall dissatisfaction with the government and the NLD for failing to right the economy, improve the rule of law, and make good on promised peace deals, among other challenges.

Worse for the NLD, the seats lost were mostly in ethnic minority areas, where popular sentiment appears to be swinging hard against Suu Kyi and her party. That many ethnic minority voters would be souring on the NLD is not surprising. Under the Suu Kyi government, the military has actually expanded its battles against many ethnic minority insurgent groups, and peace deals that would affect ethnic minority areas in the north and northeast have gained little traction. Ethnic parties are combining forces, and may continue to do so in the 2020 elections, making the NLD's road to a lower house majority harder.

The NLD has time to revive its declining fortunes, and Suu Kyi remains the central figure in Myanmar civilian politics. But these trends are potentially ominous for the NLD for the 2020 election. According to AFP, "political analyst Maung Maung Soe told AFP that the low voter turnout in most of these constituencies hurt the NLD's showing, and voter apathy could really impact them in the next election in 2020—adding that in comparison, the military-aligned USDP has unwavering support."

This is an astute observation. A significant increase in voter apathy could pave the way for the military's favored party, itself bolstered by the popularity, among Burmans, of the military's brutal actions in Rakhine, to make major gains in 2020.