Nnamdi Kanu and the Indigenous People of Biafra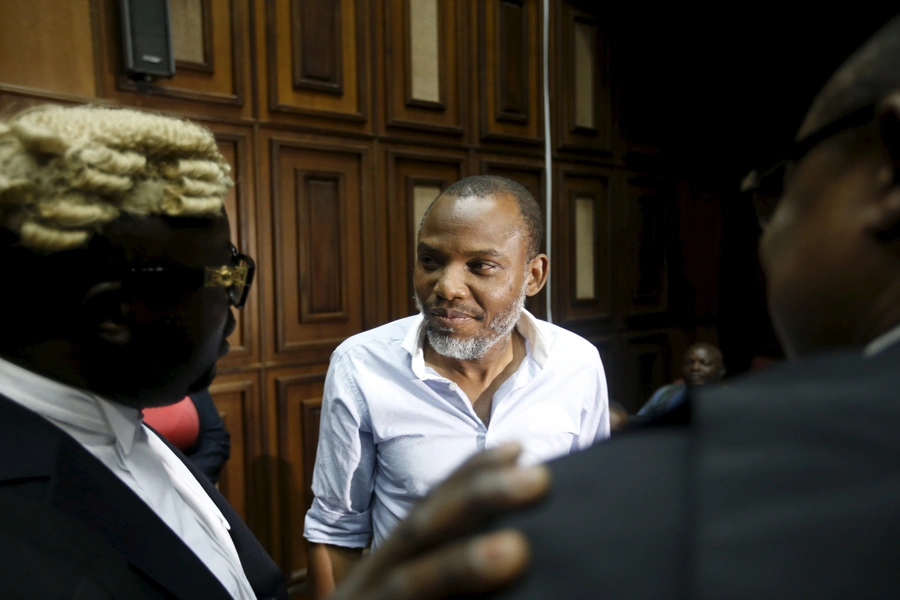 The government of Nigeria has formally labeled the Indigenous People of Biafra (IPOB) a terrorist organization. Following a September 14 military attack on his house in Umuahia, the capital of Abia state, the organization's leader Nnamdi Kanu is nowhere to be found. Kanu's lawyer maintains that government security services are holding him and members of his family in secret, including his father Eze Israel Kanu, a traditional ruler, and his mother. Government spokesmen are maintaining that Kanu, who has been under house arrest and is facing charges of treason, has jumped bail. According to the Nigerian media, there is speculation that Kanu is dead, killed by the security forces.
IPOB agitates for Biafran independence, but asserts that it is non-violent. In 2015, Kanu was arrested and charged with treason. After some eighteen months, he was released, apparently to house arrest, pending his trial, which is scheduled to take place in the next few weeks. Kanu's lawyer is insisting that the security services are holding him and therefore must present him at the trial. Government spokesmen of variable authority are saying or implying that Kanu has jumped bail. There is speculation that he is hiding out with militants in the creeks.
Kanu was born in 1967 in Nigeria. He went to England and attended the University of North London. In the UK, he was the director of Radio Biafra, an advocate for Biafran independence. He maintains that he is a convert to Judaism. 
The 1967-70 civil war over the independence of Biafra was in many ways the central event in Nigeria's post-colonial history. Estimates of those who died before Biafra was re-incorporated into Nigeria range from one to two million. For Nigerian president Muhammadu Buhari and for much of the political class, Biafran separatism is unacceptable. The concern must be that if the government overreacts, it will fuel sympathy for a renewed Biafran independence movement.