Obama and Asia, with Apologies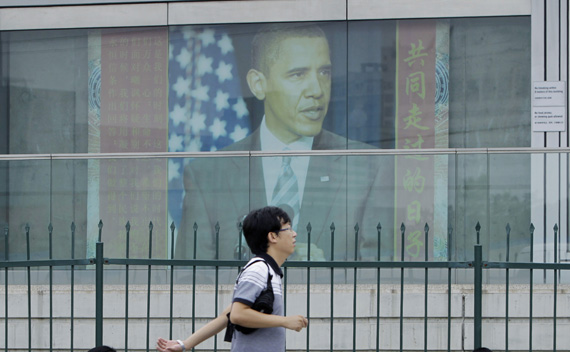 Several months ago, after writing an article complaining about the Obama administration's lack of a coherent Asia policy, I got a fair amount of angry responses, pointing out the ways in which the administration's Asia policy was beginning to emerge and would soon pay dividends. So, let me now give the administration credit, and also offer some worries. In the past two months, the administration has both shown much greater and more nuanced attention to Southeast Asia and has staked out clearer lines on where it stands on the region's critical future issues. The question now is, can it back up its stances?
To review--after coming into office with a somewhat muddled China policy that seemed to please neither the Chinese nor many American opinion leaders, the administration has taken a tougher and firmer approach – and there is evidence from the past that, although Beijing may protest a tougher U.S. policy, it does appreciate consistency from Washington above all. The administration also has begun making good on its promises to be "back" in Southeast Asia, by weighing in on the South China Sea issue, by deciding to play a role in the East Asia Summit, and – possibly – by making Vietnam, not Indonesia, its most transformed foreign policy relationship in the region, not only through nuclear cooperation and joint exercises but also, in the longer run, the kind of security partnership the US now shares with Singapore.  And, a more nuanced policy toward Burma, which mixes continued engagement with a willingness to back a UN inquiry into Burmese war crimes – shows an ability to rethink sanctions and also a desire not to get fooled by the junta.
The question is, what now? Having decided to join the EAS, is the administration going to really commit resources and top officials' time to a forum that makes APEC look like a model of efficiency? Is Washington now going to support the ASEAN nations' desire that ASEAN be in the driver's seat of Asian integration, even though it clearly does not have the skills, resources, and ability, whereas Northeast Asia really is the locus of the region? Similarly, having increasingly committed to the relationship with Vietnam, U.S. policy now could eventually go farther, once Vietnam's war-era generation passes away. It's one thing to build a much closer relationship with Vietnam, but it's another to have a security relationship on the level of the bilateral with Singapore, or even eventually a treaty alliance – neither of which China could easily accept.
And then there is the South China Sea. Certainly, the Obama administration has drawn a necessary line, and taken a step quietly applauded by most ASEAN countries. But can Washington back up its stance?  What is the next step, down the line, if China increasingly treats the South China Sea in the almost-hysterical manner with which it handles other supposed "core interests" like Taiwan and Xinjiang? Can military to military ties between the U.S. and China ever include serious discussions of the South China Sea? And if pushed, what ASEAN states would publicly stand behind a tough U.S. stance on the South China Sea?
Those are just questions. The administration's policy seems to have shifted for the better, but real shifts will have long-term consequences to be anticipated now.
(Photo: Jason Lee/courtesy Reuters)