Obasanjo's Costly Failed Third-Term Bid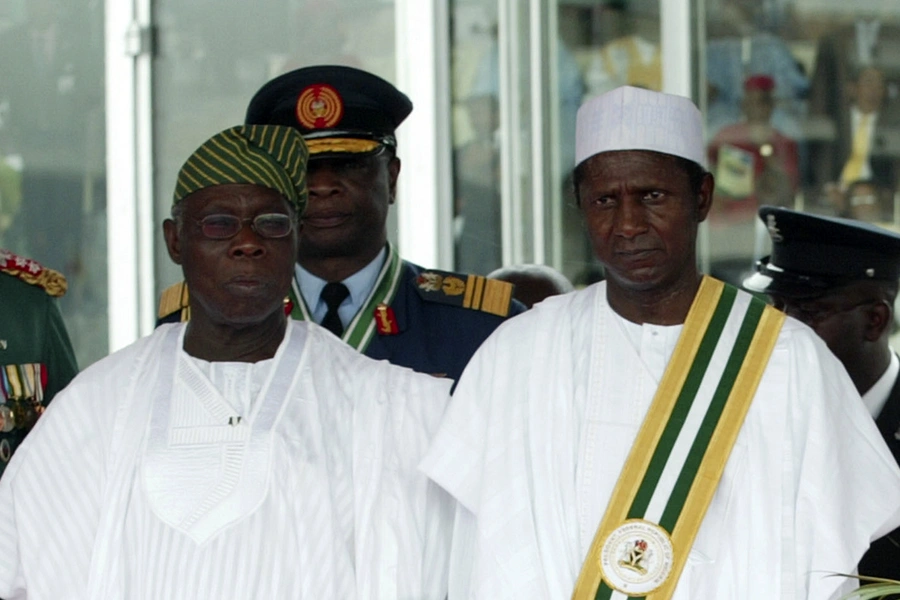 Chidi Odinkalu and Ayisha Osori have published a book in Nigeria that says Obasanjo and his associates and supporters essentially stole $500 million to fund the incumbent's efforts to amend the constitution so that he could run for a third term. The authors are both highly credible human rights lawyers. Among other things, Odinkalu is the former head of the Nigerian Human Rights Council and Osori is the former CEO of the Nigerian Women's Trust Fund. The title of their book is Too Good to Die: Third Term and the Myth of the Indispensable Man in Africa.
It is widely understood that former President Olusegun Obasanjo sought to change the constitution so that he could run a third time for the presidency in 2007, but Obasanjo has always denied that was his intention. In any event, the effort to change the constitution generated widespread opposition, and eventually was defeated in the National Assembly. Obasanjo supported his party's successful candidate, Umaru Yar'Adua, for the presidency. Since he left office, former present Obasanjo has remained active politically, though his influence has declined.
Politics everywhere can be expensive—the U.S. presidential election in 2008, including primaries, cost $2.8 billion. But, according to the book, among the sources of the $500 million illicitly used in Obasanjo's failed third-term bid was the Excess Crude Account, a sovereign saving account funded by the difference in the world oil price and the price upon which the national budget was based. When the "Third Term Agenda" was at its high point in the mid-2000s, oil prices were high and the account was growing.
Odinkalu and Osori also show that during his eight years in the presidency, Obasanjo exercised sole control over the national oil company, the Nigeria National Petroleum Corporation (NNPC). Nigeria's oil and gas is produced through joint ventures or joint agreements between the NNPC and private oil companies. The Nigerian government receives the lion's share of the profits, which in turn make up the majority of government foreign exchange.
Some of the commentary in the Nigerian media on Odinkalu and Osori's book makes the point that in some ways, Obasanjo's administration was a continuation of the way things were done during the generation of military rule when public funds were used for political purposes. The Obasanjo administration, ostensibly a civilian government, was in fact a transitional episode between military and civilian ways of governing, and not just with respect to oil. For example, Obasanjo on occasion ignored Supreme Court decisions that he did not like, as had his military predecessors. His successor, however, obeyed Supreme Court decisions, as have subsequent presidents.