One More Sign that South Africa's Zuma is in Trouble with his Party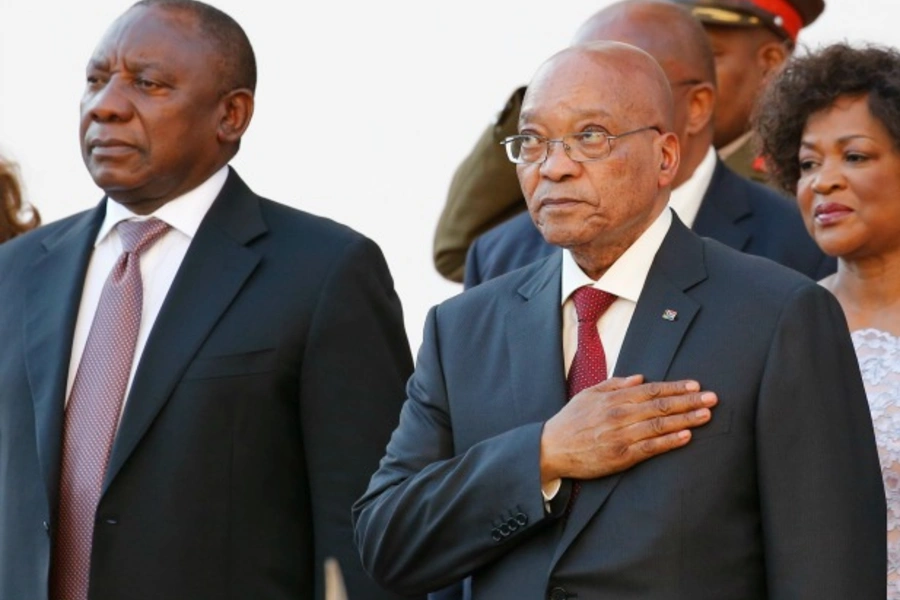 In the aftermath of the Constitutional Court's unanimous ruling that President Zuma and the National Assembly failed to uphold the Constitution over Nkandla, there are signs that the grassroots of the governing African National Congress (ANC) is losing patience. (Nkandla is Zuma's private estate on which the public protector ruled public money was improperly spent; the presidency and the National Assembly stonewalled the public protector, actions which the Constitutional Court ruled unanimously violated the Constitution.) The ANC used its huge parliamentary majority to block an April 5 effort to impeach Zuma, but prominent ANC leaders are saying that Zuma must go.
Zuma's departure has some urgency. There is concern that if Zuma remains in office during the June-August local government elections, the opposition parties will score significant gains. The official opposition, the Democratic Alliance, believes it stands a good chance of capturing the local governments of Johannesburg and Port Elizabeth (Nelson Mandela Bay). Should that happen, local ANC officials in those jurisdictions will lose their jobs.
On April 6, an ANC branch in the greater Johannesburg region sent a letter to ANC Secretary General Gwede Mantashe saying that Zuma had to go. According to South African media, the local branch proposed three options:
the National Executive Committee should ask Zuma to resign and allow Deputy President Cyril Ramaphosa to act in his place until the party's next conference in 2017. (This is essentially the path the party followed when it removed Thabo Mbeki from the positions of party and national president in 2009.)

if Zuma refuses to resign he should be arraigned before the party's integrity committee or the national disciplinary committee. While that review is underway, the president should be suspended from office so that he cannot influence the disciplinary proceedings.

the party should hold a special national conference on how to move forward.
These options are all credible. Yet, the ANC is unlikely to move on any of them until after the local government elections, and only then if the ANC does badly. That is by no means certain. Racial identity continues to play an important role in electoral politics. The ANC is the party of the black majority, 80 percent of the population. And Zuma, South Africans like to say, is a cat with nine lives.