Part Two: Huawei Enlists Russian Talent and Technology to Ensure Future Innovation
Huawei is expanding its presence in Russia to sustain its growth.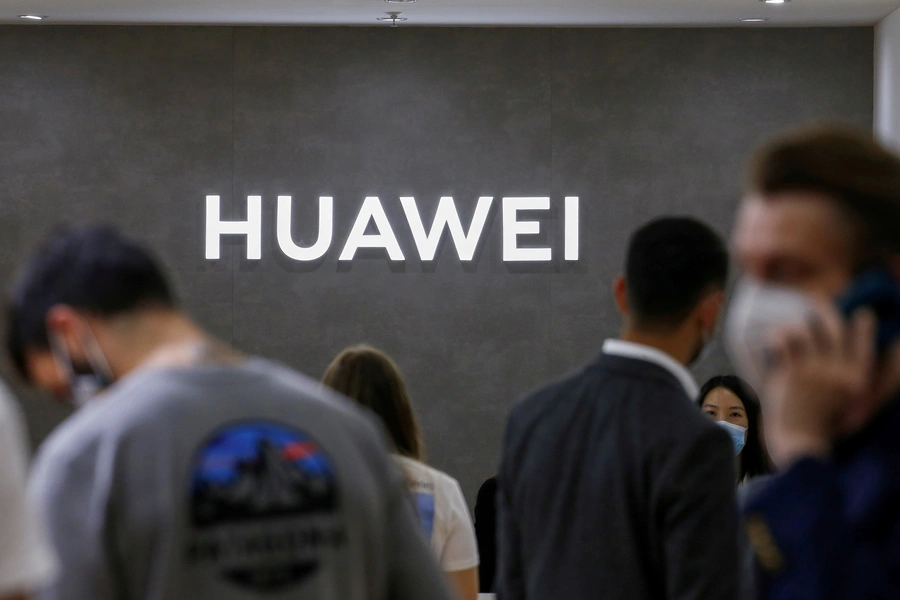 Lauren Dudley is a research associate for Asia Studies at the Council on Foreign Relations.
This is the second part of a series on Huawei's expansion in Russia as a reaction to geopolitical technology tensions, preceded by the first part and followed by the third part.
Some of the same geopolitical forces that have pitted the United States and China against each other have bound Huawei and Russia closer together. Unable to access critical foreign technologies and talent and compete in certain markets, Huawei has turned to Russia to sustain its growth. But Russia's role in Huawei's playbook is not limited to stop-gap measures to stop the bleeding in the company's "battle" against suffocating technology restrictions. Rather, as global technology tensions become increasingly intractable, Huawei is expanding its presence in Russia as well as developing partnerships with Russian universities and tech firms.
Huawei has rapidly developed its research operations in Russia over the past two years. During a speech in late July, CEO Ren Zhengfei said that Huawei decided to transfer its investments from the United States to Russia because of Huawei's inclusion on the U.S. Entity List in May 2019. This speech followed news that Huawei decided to cut 1,000 members of its research and development (R&D) staff in Australia, representing around 80 percent of its Australia-based R&D team, and reduce R&D funding in Australia by more than $100 billion. As it was reducing operations in Australia, Huawei announced in August 2019 that it would triple its R&D staff in Russia, increase the number of R&D facilities in Russia to five by the end of 2019, and train 50,000 Russian technical experts.
As top-tier American universities including MIT, Stanford, UC Berkeley, Harvard, and Yale have cut research ties with the telecom manufacturer and partnerships with universities in Australia, the United Kingdom and Canada have come under greater scrutiny, Huawei has made a strong effort to cultivate relationships with prestigious Russian universities. The Huawei Innovation Research Program, which offers up to $70,000 in funding for selected research projects, is the primary channel for these partnerships, funding research in areas like machine learning, neural networks, and data storage.
Outside of the program, Huawei has cultivated partnerships focused on talent and training. For example, in the past year, Huawei agreed to train graduate students at the Novosibirsk State Technical University, cooperate with the Moscow Institute of Physics and Technology's (MIPT) Center for Artificial Intelligence on AI development, and establish a joint AI lab with the MIPT Phystech School of Applied Mathematics and Informatics. These research partnerships form part of Huawei's R&D pipeline and help the company recruit new talent.
Corporate partnerships and acquisitions are another aspect of Huawei's interest in Russia as a science and technology innovation base. While Huawei is a leader in some domains, such as 5G, it has identified Russian companies with innovations that could advance or complement Huawei's technological prowess. For example, in a deal totaling between $40 and 50 billion, Huawei acquired the video surveillance and facial recognition technology patents of Vocord, a Russian facial recognition startup, in June 2019. Reports from the time noted that Huawei was interested in the smart features Vocord had developed and brought on the majority of Vocord's staff as part of the deal.
Huawei is also working with Russian companies in cloud computing. In October 2018, six months after Huawei announced its intent to enter Russia's multi-billion-dollar cloud computing market, Huawei and Russian cybersecurity firm Kaspersky announced that they would cooperate in the field of cloud security. As part of the partnership, the companies bundled Huawei's FusionSphere cloud platform and Kaspersky's hybrid cloud security solutions for sale in China and Russia. In March, Huawei also partnered with Sberbank, a Russian state-owned banking and financial services company, to launch a cloud platform in Russia. This will help Huawei gain ground in Russia's competitive and rapidly growing cloud computing market, which it has operated in on a relatively limited scale since 2018.
Huawei's partnership with Russian telecommunications provider MTS has facilitated Huawei's growth in the Russian 5G network equipment market. Last September, a few months after the meeting between Chinese President Xi and Russian President Putin that sealed the Huawei-MTS 5G deal, Huawei—with the help of MTS—launched its first 5G test zone in Moscow. Huawei is not the only provider of 5G network equipment, nor was its 5G test zone the first in Russia, but its partnership with MTS has helped ensure its continued presence in the Russian telecommunications equipment market.
These partnerships and acquisitions have laid a strong foundation for Huawei's future in Russia, which in the context of ongoing global technology tensions could help the company emerge stronger. Considering Huawei's broad reach in the Russian market and strong Chinese and Russian government support for bilateral science and technological innovation cooperation, discussed in part three, it is unlikely that this foundation will crack anytime soon.