Party Advances, State Shrinks: China's Impending Governance Reforms
The Chinese Communist Party's "two sessions"—the National People's Congress and Chinese People's Political Consultative Conference—to be held this weekend may lead to the passage of significant legislative reforms.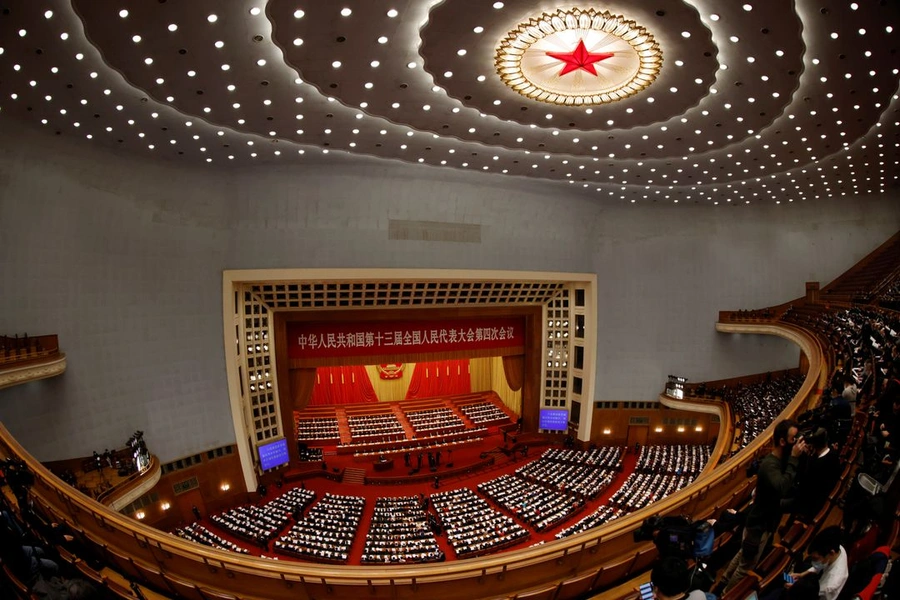 With China's national legislature scheduled to open for its annual session this weekend, all eyes are on the communique of the recently concluded Party plenum, which states that a round of Party-government reforms are in the offing.  These will be reflected in a package of legislative reforms to be considered – and passed - at the upcoming meeting of the national legislature. 
Details of the proposals have not yet been released officially.  But according to Wall Street Journal news reports, specific reforms under consideration include: 
Having the Party's Propaganda Department absorb the national radio and television administration, as well as parts of the Ministry of Culture and Tourism 
Turning governmental bodies such as the Hong Kong and Macau Affairs Office and Ministry of Science and Technology into entities reporting directly to central Party authorities 
Remodeling the national security commission to strengthen direct Party oversight over the security apparatus 
Reviving the Party's Central Financial Work Commission, and installing key associates of Xi to manage the central bank 
If accurate, such reforms would strongly echo those implemented at the conclusion of the second plenum of the 19th Party Congress, back in 2018.  Those moves involved a similar absorption of a host of state government entities and functions by Party bodies, such folding the state civil service commission into the Party's Organization Bureau, and allowing the Party's United Front department to absorb the State Administration of Religious Affairs.  
The common trajectory of all of these reforms is the "re-Partyization" of China's bureaucracy.  The post-1978 reform era had seen Party authorities take a step back from Maoist efforts to micromanage the day-to-day affairs of state – and the resulting policy disasters and governance failures of the 1950s and 1960s – in favor of cultivating governmental bureaus staffed by technocrats and experts - to play that role instead.   
But under Xi, Beijing is steadily sliding backwards, reflecting his priority on centralization and absolute Party control over state and society alike.