A Political Opening in South Africa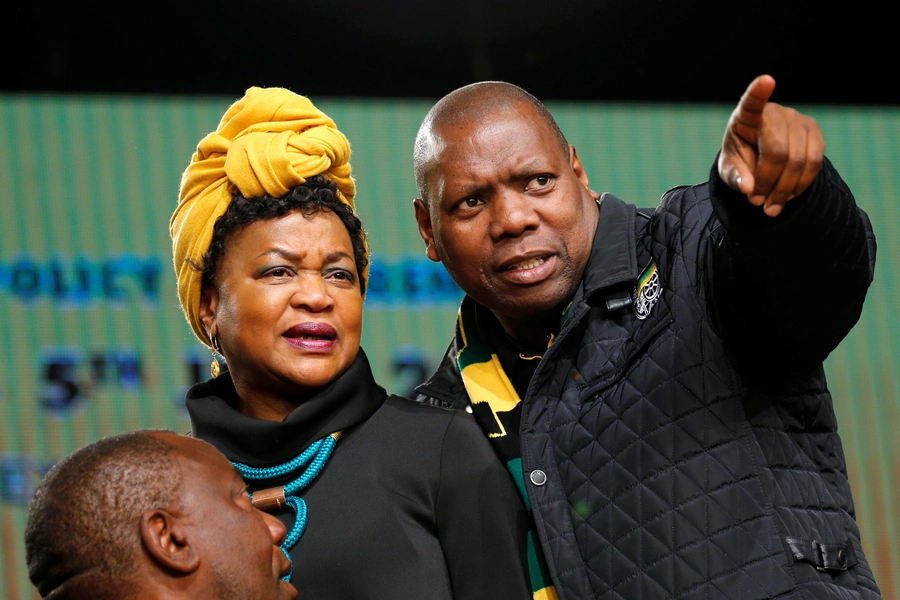 Since 1994, electoral politics in South Africa has been dominated by the African National Congress (ANC) and its allies, the Congress of South African Trade Unions (COSATU) and the South African Communist Party (SACP). (SACP and COSATU candidates for office ran under the ANC label as part of the so-called "Triple Alliance.) Not any more. Driven by the apparent incompetence and corruption of the Zuma administration, and by the ANC party leadership elections to take place in December, South African politics are more open than they have ever been.
The Zuma administration will face a vote of no confidence on August 8. If successful, President Jacob Zuma and his entire cabinet would be forced to resign. There have been numerous such votes in the past that the ANC has weathered easily because of its huge parliamentary majority. This time is different. Opposition parties are calling for the no-confidence vote to be by secret ballot, no doubt in hopes that many ANC members of parliament will defect because they are fed up with President Zuma. The courts have ruled that the speaker of the National Assembly, a close ally of President Zuma, has the power to decide whether the ballot will be secret. Therefore, it is likely that she will opt for a public ballot and thereby discourage ANC defections, enabling Zuma and his cabinet to survive. Even with a secret ballot, moreover, ANC defections are unlikely to be enough to bring about the fall of the Zuma government, but the episode is contributing to the decline in  the ANC's credibility. 
Reputable South African media outlets are reporting that the faction in the ANC that supports Deputy President Cyril Ramaphosa for the party leadership contest against Zuma's preferred candidate, Nkosanza Dlamini-Zuma—a frequent cabinet minister, former chairwoman of the Africa Union Commission, and his ex-wife—has tabled a plan to offer President Zuma two billion Rand and amnesty for his alleged corruption if he resigns. The ANC is hotly denying the report, characterizing it as "fake news." Nevertheless, the story—which on the surface appears credible—is yet more evidence of disarray within the ANC.
There will be other candidates for party leader in addition to Ramaphosa and Dlamini-Zuma. Lindiwe Sisulu, the current minister for human settlements and a member of a clan closely associated with Nelson Mandela, has been nominated by several ANC local entities for party leader and she has publicly said that she will run. With her background and connections, Sisulu may prove to be a formidable candidate. So, too, might ANC party treasurer Zweli Mkhize, frequently identified as a compromise between Ramaphosa and Dlamini-Zuma. 
Finally, there are whispers that the SACP is considering withdrawing from the Triple Alliance and running its own slate of candidates. While this notion is still in its early stages, it is a further indication that the center of gravity of South African politics is on the move. Continued COSATU participation in the triple alliance is by no means certain.
The opening up of politics is good for South African democracy, and, as it is taking place within a constitutional framework, it is also good for the rule of law. However, the ANC has been a big tent political party that, in terms of economic policy, has generally followed the market-based "Washington Consensus" advocated by the World Bank and the International Monetary Fund. A more open political process is likely to lead to more radical voices, especially as the post-apartheid rate of social and economic progress has been very slow: most blacks—80 percent of the population—remain poor, while most whites—8 percent of the population—are relatively well-off.