Political Violence in Zimbabwe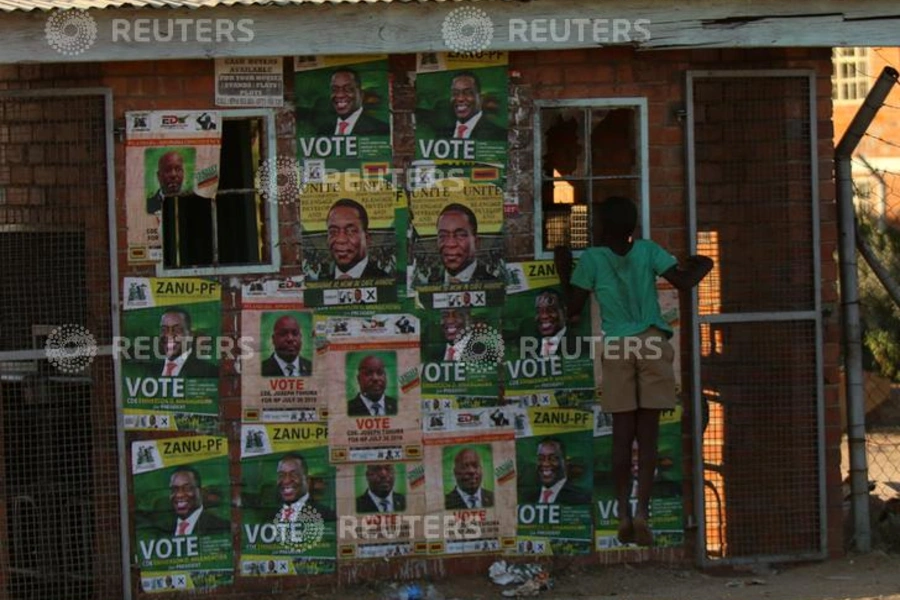 Over the weekend, an explosion rocked White City Stadium in Bulawayo, Zimbabwe, where President Emmerson Mnangagwa was campaigning on behalf of himself and the ruling party of the Zimbabwe African National Union-Patriotic Front (ZANU-PF) ahead of July 30 national elections. At least forty-nine were injured and two died as a result of injuries sustained in what appears to have been an assassination attempt. As shocking as the development is, violence has been a constant feature of Zimbabwe's political landscape, and the prospect of violence has hung over these elections long before Saturday's blast.
Indeed, Mnangagwa won his presidential title last November through violence. Despite widespread domestic and international support for the military's ouster of longtime President Robert Mugabe, it was force, not popular sentiment, that enabled Mnangagwa's ascension and the "new dispensation" in Zimbabwe. Zimbabweans speculate endlessly on the degree to which the military remains in charge of the government today and, on a recent visit to Zimbabwe, many citizens described the military as the most fear-provoking institution in the country. 
Of course, the politicization of violence is a tragic part of the country's DNA. From the horrific violence of Zimbabwe's liberation struggle, to the horrors of the Gukurahundi massacres of the 1980s (in which Mnangagwa himself is implicated), to the beatings, torture, and killings of political opponents of Mugabe's regime in 2008 and beyond, political power has been sought and maintained through violence and intimidation. 
Turning the page on this history would require a real reckoning with the past that, thus far, has proved unappealing to the powers that be. The National Peace and Reconciliation Commission formed in 2013 appears to have accomplished little thus far. The findings of the Chihambakwe Commission of Inquiry remain unavailable to the public. The government of Zimbabwe has explained that they do not wish to "re-open old wounds," but the survivors of Zimbabwe's political violence have not healed. Their collective wounds continue to fester, having yet to be disinfected with the sunlight brought by public accountability for the past. 
As of now, the perpetrators behind this weekend's attack are unknown. Zimbabwean politics are rich in intrigue and the rifts in the ruling party and among security services alone provide fodder for a multitude of theories as to who executed the attack and what they intended to achieve. Ultimately, one does not need to engage in wild speculation to conclude that this latest event undermines citizens' confidence that the country's future will be determined by their votes, and not the desires of those willing and able to force their will on the country.