The Politics of Food in the Time of COVID-19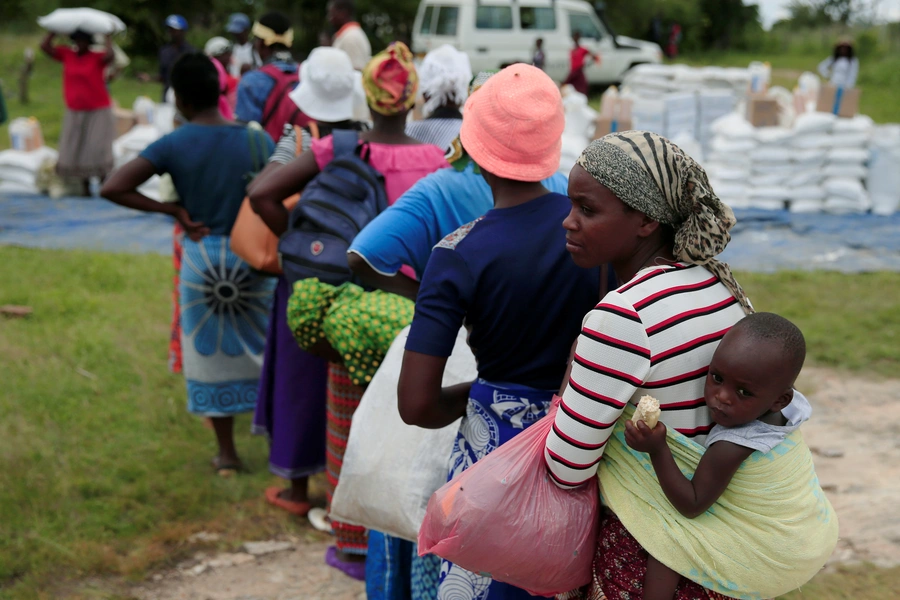 In many African states, food insecurity is a serious problem getting worse by the day. This week, international experts sounded the alarm about acute food shortages affecting some 135 million people, more than half of them Africans. The coronavirus crisis, with its effect on livelihoods, productivity, and agricultural supply chains, could nearly double that already staggering number of people threatened with starvation. In East Africa, a plague of locusts is adding to the misery, decimating crops at a shocking pace. In the Sahel, insecurity and displacement contribute to the problem. 
The intersection of the pandemic and hunger sets the stage for the politicization of urgent humanitarian assistance, particularly food. Around the world, leaders who are insecure about their own popularity and legitimacy often compensate by placing a high priority on projecting strength and control. These leaders may be particularly anxious about responding to COVID-19. The threat is difficult to counter and it resists permanent solutions, foreclosing opportunities to bask in the glow of victory. Worse still, the devastating economic fallout is inescapable. The temptation to project and consolidate power by controlling the very means of survival, access to food, may well be too powerful to resist.
Already, NGOs on the ground in Zimbabwe have brought attention to food aid distribution being controlled by the ruling ZANU-PF party, which has a history of using food to shore up support. The past week also saw the arrest of a member of Parliament from the country's main opposition party for violating the lockdown to distribute food. Zimbabweans were already struggling with negative growth and hyperinflation. Nearly 90% of Zimbabweans work in the informal economy, and they are now being cut off from their means of survival by lockdown policies intended to stop the spread of the virus. In this context of desperation, the ruling party may well be able to strengthen its hand, despite the ample evidence of its mismanagement and internal disarray, simply by positioning itself as a gatekeeper to food.
Similarly in Uganda, an independent member of Parliament was recently arrested for distributing food to his constituents in contravention of presidential directives to channel all food aid through a national taskforce formed by President Museveni. While it is easy to see how uncoordinated distribution of critical supplies can lead to risky social proximity and undermine efforts to tamp down disease transmission, it is equally easy to see the political upside to President Museveni and his party of ensuring that no one associated with the growing opposition can help Ugandans cope with hunger.
Of course, the politicization of assistance is not a new phenomenon. But the combination of draconian social controls associated with the COVID-19 response and the urgency of food insecurity in the region may foster particularly egregious examples going forward.