Popular support of Nigeria's Boko Haram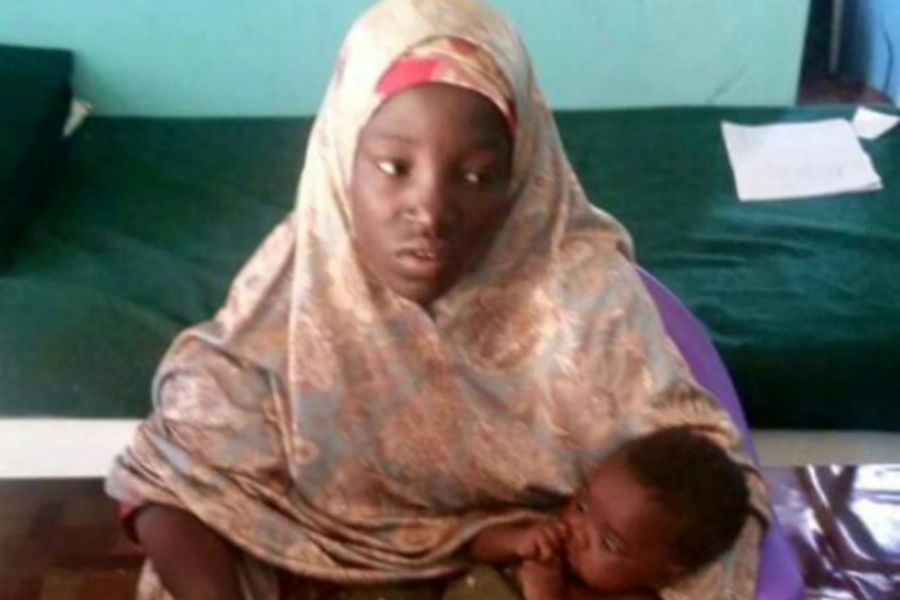 How much popular support Boko Haram enjoys in northern Nigeria is a "riddle wrapped in a mystery inside an enigma." After all, in the war between Boko Haram and the Nigerian security forces some 20,000 people have died, and up to 2.5 million are internally displaced or are refugees. (All such numbers are at best estimates.) Yet the fact that Boko Haram has persisted since 2009, carries out operations, and continues to hold the high-profile Chibok school girls in captivity indicates an infrastructure and some degree of popular support.
Chika Oduah, writing for Al Jazeera has published a fascinating story centered on a small group of Boko Haram women now in a government safe house in a program designed to de-radicalize and rehabilitate them. It is a must-read. Her article is anecdotal – the stories of specific women, with some commentary from social workers. Love for their Boko Haram fighter husbands plays a major role in their narrative. So, too, does their voluntary participation in "jihad." Oduah reports "the women at the safe house say that as their husbands are working for God, they do whatever they ask of them." A few, at least, appear to have lived well in the Sambisa Forest. At least one seems to justify child suicide bombers: "It's OK to be a suicide bomber. It's normal." She tells the story of children volunteering for "paradise." Other women talk about participating in suicide bomb attacks as a form of revenge for family members killed by the security forces. Still others describe initiation rituals that would appear to incorporate magic or drugs, both anathema to conventional Salafist Islam.
Oduah also reports on the difficulties social workers face. Some social workers are "a little afraid of the women" because of their association with suicide attacks. The Boko Haram women are reluctant to talk: "The women are cagey, shifting their gazes as they change their stories." Social workers also raise the issue of what will happen to the women. Apparently they are widely feared in their communities and their good treatment in a government rehabilitation program is resented at a time when Nigerian displaced persons are suffering extreme hardship. At some point, rehabilitation and reintegration of the large numbers of people in the north associated with Boko Haram will be a major challenge for the Abuja government.