The Post-Presidential Legacy of Nigeria's Goodluck Jonathan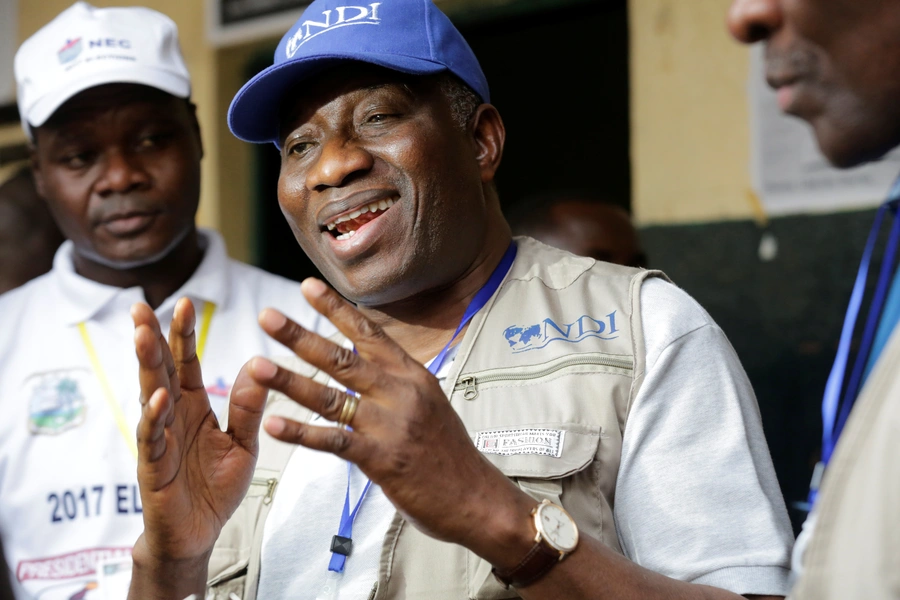 Before the presidential elections of March 2015, former Nigerian President Goodluck Jonathan's international reputation was not a strong one. Jonathan was initially something of an accidental president who, despite his relative inexperience, ascended to lead his country when his predecessor, Umaru Musa Yar'Adua, passed away in office 2010. (President Olusegun Obasanjo in 2007 handpicked Yar'Adua as the ruling party's presidential candidate, and Jonathan as its vice-presidential candidate.) In 2011, Jonathan surprised many observers in and out of Nigeria by securing the ruling party's support for another term and ultimately winning the general election. His tenure was characterized by soaring unemployment, increased instability in northern Nigeria as Boko Haram gained strength and territory, and a widespread perception that public funds were pocketed by the influential and well-placed with impunity. To this day, he and his wife are dogged by various corruption scandals winding their way through the courts.
But as the votes were counted in March 2015, Jonathan conceded electoral defeat to Muhammadu Buhari, famously asserting that "nobody's ambition is worth the blood of any Nigerian." It was an unprecedented and courageous act in Nigerian politics, and it caught many Nigerians and Nigeria-watchers by surprise. He may have wielded power ineffectually or corruptly, but in refusing to cling to it illegitimately, Goodluck Jonathan altered the course of Nigerian history.
He also created a surprising new future for himself. Since his concession, the former president is experiencing something of a renaissance as a senior statesman, at least in certain circles. He has been honored with international awards and invited to deliver keynote remarks at global conferences on everything from peace-building to improving educational opportunities. He is particularly sought-after as a champion of democracy, and recently led international election observation teams for the National Democratic Institute in Liberia and the Electoral Institute for Sustainable Democracy in South Africa. His solemn tweets on respect for the rule of law in Ethiopia are covered in the press.
The reinvention of Goodluck Jonathan is a fascinating phenomenon, raising questions about whether there are, or should be, limits to the redemptive power of one's finest hour. How does this kind of collective decision get made, and what is the relative weight of Nigerian popular opinion and international demand for senior statesmen in making it? Is it wise to overlook gross failures of governance in appreciation for one profound moment of integrity? Perhaps Jonathan's example can incentivize other leaders with dubious records to find their grand gesture for the greater good as a way to clear the slate and open the door to a different life of service. At the same time, perhaps this kind of wholesale reputational rehabilitation suggests that the brand of democracy championed internationally is sometimes a fairly hollow one, fixated on electoral dynamics, unresponsive to demands for accountability, and ultimately designed for the comfort of elites.