The President's Inbox: Admiral William McRaven on Technology, Innovation, and Special Operations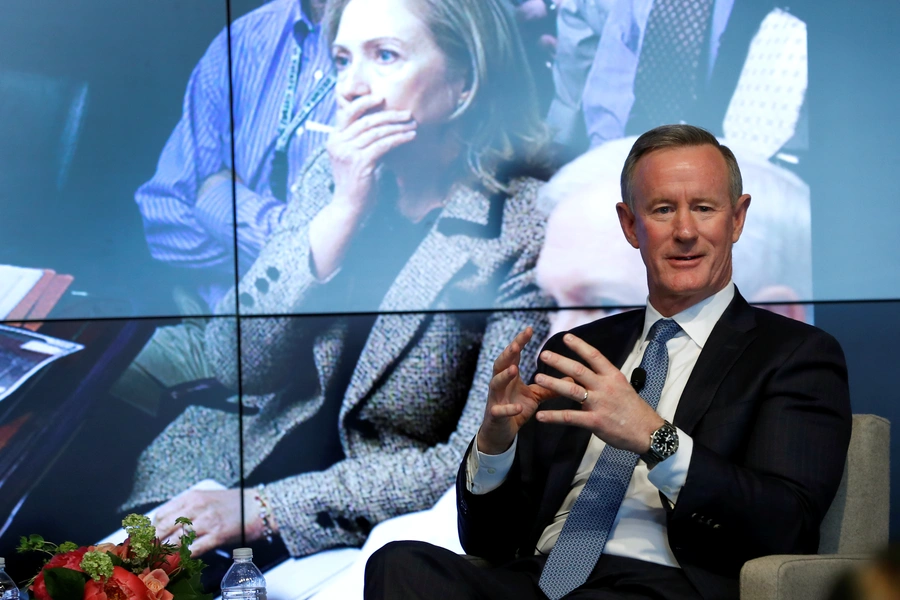 The latest episode of The President's Inbox is now up. My guest was Admiral William McRaven (Rtd.), a member of CFR's Board of Directors and the co-chair of the recent CFR Independent Task Force on Innovation and National Security. We began by discussing the task force's recent report, Innovation and National Security: Keeping Our Edge. We also spent some time discussing his terrific new book, Sea Stories: My Life in Special Operations.
First, the task force report. It warns that the United States risks losing its global technological leadership to China. The reason is straightforward: Beijing is ramping up investment in research and development while Washington is ramping it down, as this video details.
At the same time, Chinese students are flooding into STEM (science, technology, engineering, and math) fields and American students aren't. The difference is staggering:
The consequences of losing America's technological lead are easy to spell out—a less competitive economy, slower economic growth, weaker job growth, and the erosion, and perhaps even disappearance, of the strategic advantages the U.S. military has held since the end of World War II.
Admiral McRaven would like to see the United States repeat its "Sputnik moment," recalling how the Soviet Union's launch in October 1957 of the world's first satellite spurred the federal government to invest massively in science and technology. He favors launching what the task force report calls "moonshot" efforts to support "innovation in foundational and general-purpose technologies, including AI and data science, advanced battery storage, advanced semiconductors, genomics and synthetic biology, 5G, quantum information systems, and robotics."
Admiral McRaven acknowledges that the United States also needs to do more to prevent Chinese theft of U.S. intellectual property and to curb its predatory economic practices. But he warns that fundamentally:
This isn't about China, it's about the United States and about what we can do to, again, improve the [talent] pipeline, take a look at investing in basic research and investing in universities … It's just that China provides us the impetus to look at the things we need to do across the spectrum in the United States to continue to stay ahead of China.
On that score, Admiral McRaven, a former chancellor of the University of Texas system, is optimistic that the United States can do more to encourage U.S. students, and especially minority students, to pursue STEM careers. "The technology will invariably change over the next ten years," he told me. "If we can develop the talent, the technology will come."
We closed our conversation by discussing a few of the experiences Admiral McRaven recounts in Sea Stories. What struck me most about the book and our chat was how quickly he acknowledged the contributions and accomplishments of others. So I asked him about it. His response was to the point:
I hope what people take away from the book is that it's not about me, it's about the people that I worked with. It is about, again, these incredible soldiers, sailors, airmen, and Marines that were part of this story throughout my thirty-seven-year career, and their heroism and their sacrifice.
If you want to read more about that heroism and sacrifice, you should check out Admiral McRaven's other best-selling book, Make Your Bed: Little Things That Can Change Your Life…And Maybe the World.
If you are interested in learning more about the future of innovation, consider reading Kenneth Gibbs's piece in Scientific American on the importance of diversity in STEM education—one of the challenges the task force report stressed. Another informative piece is Lara Seligman's discussion of the sometimes frosty relationship between Silicon Valley and the Department of Defense. And Elizabeth Howell has a primer on DARPA—the Defense Department agency that gave us the Internet among other technological innovations.
Margaret Gach assisted in the preparation of this post.