The President's Inbox: The Coming Climate Disruption with Alice Hill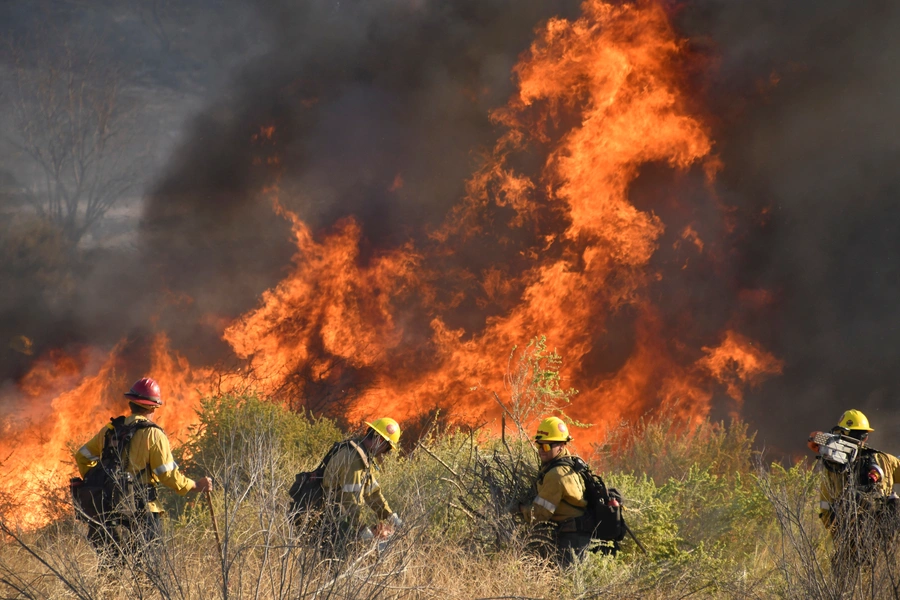 The latest episode of The President's Inbox is live. I sat down with Alice Hill, CFR's senior fellow for climate change policy, to talk about the coming climate disruption. Alice is the coauthor of Building a Resilient Tomorrow: How to Prepare for the Coming Climate Disruption. It hits the bookstores this Friday.
Here are three takeaways from our conversation:
1. Climate disruption is already with us and will only get worse. Consider Norfolk, Virginia. It's home to twenty-nine U.S. military facilities, including the largest naval base in the world—Naval Station Norfolk. Rising sea levels have turned flooding from an occasional problem to a persistent one. This has required repeated repairs that have come with a high price tag. This single example can be multiplied thousands of times over. Wildfires in California. The geographical spread of insect-borne diseases like Zika and dengue fever. Crop failures that trigger climate-induced migration. The list goes on.
2. Adapting to climate disruption means building a more resilient economy and society. Cutting the emission of heat-trapping gasses is the best resilience strategy of all. But global emissions are increasing, not shrinking. Even if emissions could be cut to zero today, climate disruptions will occur because so many heat-trapping gasses have already been pumped into the atmosphere. The political challenge is to ensure that the efforts to adapt to predictable climate disruptions don't come at the expense of fighting what is causing them in the first place.
3. Building resiliency requires doing many things differently. Governments will have to impose or tighten regulations on what can be built where. Courts will need to determine whether carbon emitters are legally liable for the costs of a changing climate. Financial markets will need to "price in" the costs of climate disruption. Companies will need to factor climate considerations into where they invest and how they invest. And perhaps most important, decisions will need to be made about who will pay to make the economy and society more resilient. Two things are clear. First, the price tag for rising seas, extreme storms, and wildfires is already high and growing. Second, the longer it takes to develop resilience strategies, the costlier it will be to implement them. As the old commercial put it: Pay me now, or pay me later.
Alice's book explores these and other aspects of climate change disruption in more depth. To see what climate changes will mean for the United States, check out the Fourth National Climate Assessment. Released last November, it compiles the work on climate disruption done by thirteen federal agencies. The assessment's summary gets straight to the point:
Climate change creates new risks and exacerbates existing vulnerabilities in communities across the United States, presenting growing challenges to human health and safety, quality of life, and the rate of economic growth.
Also worth reading is the report by the Global Commission on Adaptation, which was released last month. It argues "that adaptation, done right, will lead to better growth and development. It will also protect nature, reduce inequalities, and create opportunities." Carbon Brief has an interactive map that details examples of climate adaptation projects across the world (from floating islands to helping the whale watching industry).
Margaret Gach helped with the preparation of this post.