Remembering General Paik Sun-yup
Without Paik's herculean effort, South Korea as we know it today—a vibrant, capitalist, and liberal democracy—wouldn't exist.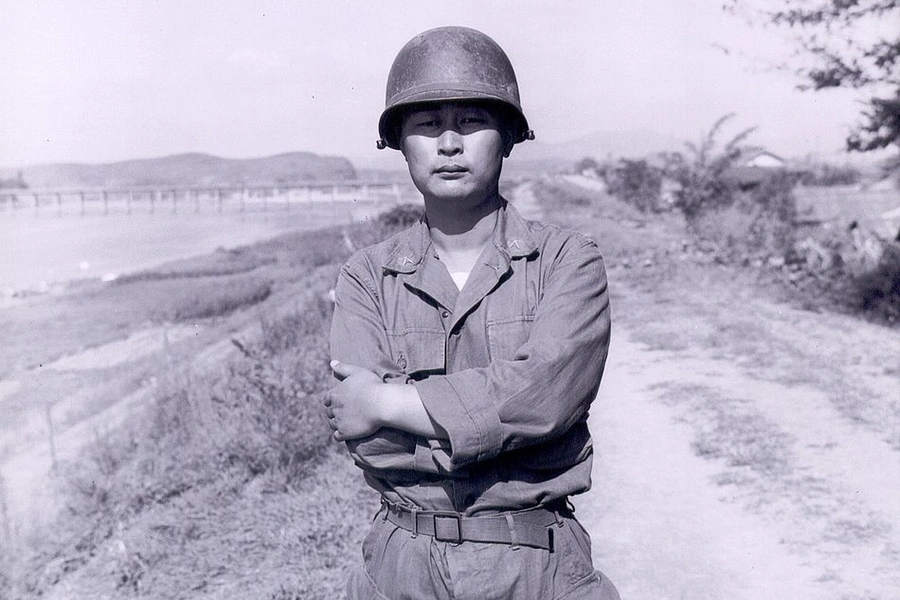 This article is written by Jaehan Park, a Ph.D. candidate at the Johns Hopkins University School of Advanced International Studies (SAIS) and a predoctoral fellow at the Clements Center for National Security at the University of Texas at Austin. Prior to joining SAIS, Park served as an officer in the Republic of Korea Army.
This past June marked the 70th anniversary of the outbreak of the Korean War. Coincidentally, General Paik Sun-yup, a decorated war veteran who celebrated his 99th birthday last November, passed away last week. His death comes at a moment of rising pressure on the U.S.-ROK alliance and high polarization in Korean and American societies. Hence, a short reflection on Paik is in order.
The Korean War broke out on June 25, 1950. We now know that Kim Il-Sung's invasion plan was approved by the Soviet leader Joseph Stalin, who had been emboldened by the Communist victory in the Chinese civil war.[1] North Korean troops overran South Korea with remarkable speed. The capital city of Seoul was captured in three days, and in about a month almost the entire country had fallen to the invading communist forces. The enemy's march on the provisional capital of Busan seemed unstoppable.
Against all odds, Korea's southeastern tip was saved in what is now known as the Battle of Tabu-dong. Under Paik's leadership, the ROK 1st Division, with support from the U.S. 27th Infantry Regiment, held a defensive perimeter along the Nakdong River and overcame a shortage of men and firepower against three North Korean divisions for almost two months (from August 1, 1950 to September 24, 1950). The Battle of Tabu-dong is considered one of the fiercest battles of the entire war, with both sides incurring approximately 10,000 (South Korean) and 17,500 (North Korean) casualties.[2] I had a chance to inspect the battlefield during my OCS training. The area was (and still is) rugged, mountainous, and steep. Though we were only lightly armed, our short march across the terrain was exhausting. Numerous young soldiers still lie there, awaiting to be exhumed, identified, and returned to their families.
Had it not been for this battle, General Douglas MacArthur's Incheon landing operation on September 15, 1950 would have been impossible and the republic doomed. Paik led his soldiers at the front line, even ordering them to shoot him if he retreated, despite of the fact that he was ailing from malaria. He was only thirty at the time. Paik's leadership at this battle is held in very high regard among both Korean and U.S. service members.
Paik later became the first four-star general in the South Korean army and served his nation with distinction as a diplomat. He founded the Army Intelligence School and was one of the first military officers to take a crash course in English. Paik also saved a young officer awaiting a death sentence for his membership in the Workers' Party, whose other members had instigated a rebellion in the southwest in 1948. That young officer was Park Chung-hee, who would become one of the most consequential and controversial presidents in the country's modern history. Paik was also deeply involved in the initial negotiation over the Mutual Defense Treaty between South Korea and the United States.
In Korea, Paik's death sparked a controversy over where his remains should be buried. One might suppose that a man of such distinguished service should be laid to rest at one of the two major national cemeteries. Some, however, argue that his service in the Manchurian Army, especially in the notorious Gando Special Force (GSF), a unit dedicated to hunting down insurgents in Manchuria, disqualifies him from being buried at a national cemetery. They claim that this collaboration with Japan against independence activists was treason and that Paik has never apologized. One of the most extreme groups has launched a scathing attack on the late general, demanding that he be buried at the Yasukuni Shrine. These critics usually dwell on one line in Paik's autobiography that characterizes the GSF as part of Japan's "divide-and-rule" strategy in which he partook.
The reality was much more complicated. By and large, Japan had already pacified Manchuria by 1940. By the time of Paik's appointment to GSF in 1943, when he was in his early twenties, the GSF's main mission had begun to evolve from the suppression of insurgents in Manchuria, some of whom were independence activists, to the routing of the Chinese Eighth Route Army.[3] A good number of them, including Kim Il-Sung who would later found North Korea, had been co-opted to resist the Japanese by the communist Mao Zedong, whose strategy was to take advantage of both Kim and his nationalist rival, Chiang Kai-sheck, in an equally devious "divide-and-rule" scheme.[4] One should also note that at this time, the West, in a mortal fight against the Axis Powers, had sided with the Soviet Union, which had a few years ago signed a secret pact with the Nazis (the Molotov-Ribbentrop Pact).[5] Suffice to say, few can claim complete innocence.
Without Paik's herculean effort, South Korea as we know it today—a vibrant, capitalist, and liberal democracy—wouldn't exist. Ordinary Koreans understand this, and tens of thousands have paid tribute to the deceased general at a memorial altar erected by a group of college-students. Ultimately, Paik was buried at the National Cemetery in Daejeon.
For the United States too, the Korean War was a watershed moment. As one analyst recently pointed out, the war brought about a fundamental reconsideration of the United States' earlier Cold War strategy, leading to the full-scale implementation of NSC-68, forging of peacetime alliances, and building of overseas bases. More importantly, as the Korean historian Park Myung-Lim has observed, the Korean War was the only major Cold War conflict in which the United States succeeded in defending a free society in Asia, and this was made possible by Paik's heroic effort. South Korea has thereafter been a loyal ally and a lynchpin of U.S. strategy in Northeast Asia for almost seventy years. Thus, it is incumbent upon all Koreans and Americans who celebrate what both societies have achieved and are committed to defending the world as we know it to honor General Paik Sun-yup.