Rethinking International Subsidies Could Cool Trade Tensions
Massive government spending in semiconductors and climate threatens to provoke a costly trade war; a new set of rules could change that.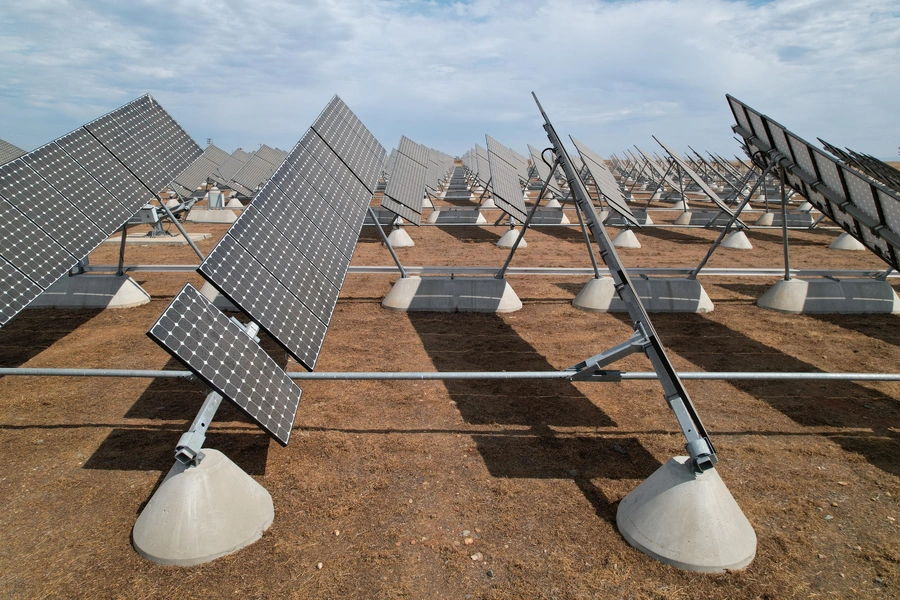 Governments around the world are increasingly looking to achieve a diverse set of policy goals by directly subsidizing the expansion of certain economic sectors over others. The motivations for industrial subsidies vary, including strategic competition, creating jobs for the future, and fighting climate change. With over $805 billion in new subsidies for semiconductor manufacturing and research, climate and energy investments, and infrastructure spending, the Joe Biden administration has embraced the return of industrial policy and packaged it as a core pillar of Bidenomics.
But the rest of the world is not as convinced about the efficacy of massive government investments achieving their desired policy results. While industrial policy is increasingly a favored tool for addressing pressing global concerns such as climate change, pandemics, or supply chain vulnerabilities, getting it right is no easy task. The pitfalls of industrial policy are well documented, and include significant market distortions, high fiscal costs, and the potential to fuel crony capitalism. Those concerns should invite greater reflection from U.S. policymakers as they inject large sums of taxpayer dollars into their preferred projects and risk raising trade tensions with allies.
A central part of that effort requires a rethink of existing international rules on subsidies. Critics of the international subsidies regime fall into two camps: those who view existing rules as inflexible, inefficiently limiting government action to address pressing policy issues, and those who view the rules as not stringent enough to avoid subsidy wars or trade conflicts. Both views are correct; action is urgently needed to ensure that national approaches do not work at cross purposes and that a glut of spending does not lead to undesirable overcapacity or launch a subsidies war.
Revised international subsidy disciplines should focus on three specific areas: limiting and defining good versus bad subsidies, encouraging countries to reveal their subsidies, and improving enforcement by implementing incentives for compliance and penalties for noncompliance. 
Defining Good vs. Bad Subsidies
The first major issue is that existing rules make it difficult to distinguish good from bad subsidies. During the 1986-1993 Uruguay Round negotiations that helped create the World Trade Organization (WTO), modern subsidies rules took shape. When the Subsidies and Countervailing Measures (SCM) agreement was finally established between the then 123 members of the WTO in 1995, it contained a list of permitted ("non-actionable") subsidies for certain research activities, disadvantaged regions, or for adaptation to new environmental requirements. However, those provisions lapsed on January 1, 2000, after signatories failed to reach consensus on extending them. Recent developments indicate a desire to revisit the distinction between good and bad subsidies, such as considerations for investments in green tech, pandemic response, and clean water, while reining in harmful subsidies such as those that contribute to the depletion of natural resources, like fisheries. Importantly, U.S. investments to fight climate change also raise questions about how national initiatives can best serve global problems.
To address this, WTO members can borrow from the Agreement on Agriculture, which began the process of scaling back massive agriculture subsidies. An important component of that agreement was the creation of a "traffic light" system to distinguish between different levels of trade-distorting subsidies subject to a spending cap and a category of subsidies not subject to a cap but with conditions for subsidies limits. This approach can also be applied to the SCM agreement to better differentiate between industrial subsidies and build consensus to limit financial support for trade-distorting subsidies (the "amber box"), identify minimally trade-distorting subsidies (the "green box"), and identify a category of subsidies not subject to a cap on total spending (the "blue box"). What constitutes the green box should be narrowly defined, such as funds for research and development.  While defining what constitutes a blue box subsidy will not be easy, a good place to start is the already-agreed upon UN Sustainable Development Goals (SDGs).  Subsides which directly contribute to addressing one of those 17 SDGs and advance priorities for the global commons could be included in the blue box and therefore be exempt from overall limits on industrial subsidies.  An important component of blue box spending would be an obligation to provide financial support and technical assistance to developing countries to ensure that they also benefit from spending in wealthier ones.
Improving Transparency
Transparency is vital to success in redefining subsidy rules. At present, a lack of transparency on subsidies is a major problem. At the WTO, members often fail to provide timely and complete subsidy notifications. In fact, more than half of the 164-country membership still have not submitted their 2021 subsidy notifications by the mid-2021 deadline, while 76 members were more than 18 months behind, and 65 members have not submitted notifications in more than three years. The challenges posed by increased subsidies cannot be addressed if governments do not know what is being subsidized around the world. This lack of transparency makes members lose faith in the system. Thus, before rule changes can be substantively addressed, members should commit to increased transparency on existing and future subsidies and use the WTO as a forum to discuss proposed action so that coordination can occur at the earliest possible stage.  Getting countries to do so can include the carrot of creating a "safe harbor" for subsidies that are timely notified as fitting within the blue box along with the stick of penalties for countries that can but don't provide timely notifications of their subsidy programs. This can also help avoid unnecessary trade tensions.
Strengthening Compliance
Finally, an expansion of permissible subsides requires strong enforcement measures to prevent abuse. The United States has long argued that the existing rules do little to constrain bad behavior, and has called for substantive reforms to the WTO's dispute settlement mechanism. Strengthening enforcement, instead of weakening it, is the best way for the United States to level the playing field and ensure that those countries that violate the rules are held to account. A revised WTO subsidies regime could become one of the tools in the toolbox to address the United States' longstanding concern over trade with China. New rules that allow for more immediate demands for compensation or retaliation can help remedy this imbalance. Furthermore, penalties for those that violate the rules should be toughened and require members to repay the full value of their subsidies (in contrast to current remedies, which are prospective), thus increasing the costs of breaking the rules. At the same time, challenges to green or blue box subsidies should be prohibited for one year to encourage information sharing and coordination.
While reaching agreement on these issues will not be a simple task, thinking through the strengths and weaknesses of the existing subsidies regime could produce improvements in the international trading system and avoid a costly subsidies war. A more transparent approach to subsidies could contribute to more precise, targeted, and globally conscious efforts at industrial policy and invite an evidence-based approach to future policy as governments examine best practices. Former U.S. Trade Representative Robert Zoellick has warned that industrial policy is "notoriously difficult to implement," which is why a framework that provides sufficient guardrails is essential to ensure international accountability for unrestrained industrial policies. Luckily, the structure for those rules, which the United States helped create, already exists. It is time to revisit them to ensure that they reflect modern political realities.
This post was written for the Council on Foreign Relations' Renewing America initiative—an effort established on the premise that for the United States to succeed, it must fortify the political, economic, and societal foundations fundamental to its national security and international influence. Renewing America evaluates nine critical domestic issues that shape the ability of the United States to navigate a demanding, competitive, and dangerous world. For more Renewing America resources, visit https://www.cfr.org/programs/renewing-america and follow the initiative on Twitter @RenewingAmerica.