The Roots of Burkina Faso's Crisis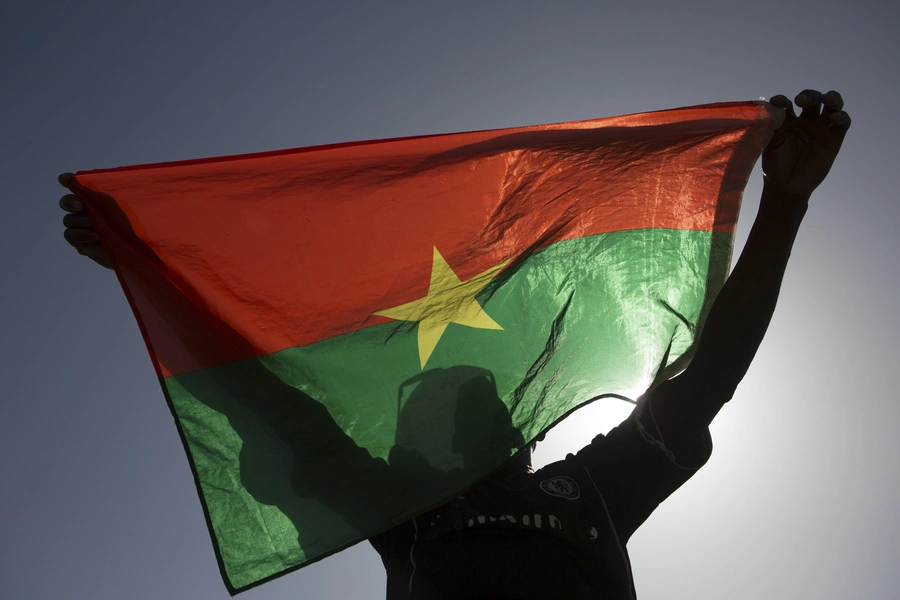 Burkina Faso is in trouble. The shocking ambush of a Canadian mining company's convoy earlier this month was part of a relentless series of deadly attacks perpetrated both by terrorist organizations and by domestic criminal groups that has claimed hundreds of lives, forced nearly half a million people from their homes, and gravely shaken domestic and international confidence in the country's security services.
But it was not so long ago that Burkina Faso was inspiring champions of democracy and setting an example for civil society movements around the world. Fed up with 27 years of Blaise Compaoré's corrupt presidency, and angered by his attempt to extend it, in 2014 citizens rose up in an extraordinary movement to insist on a change not just in leadership, but in the way that the country was governed. Balai Citoyen (Citizens' Broom) did not just want Compaoré to step down. They called for an urgent focus on addressing poverty, creating opportunity for young Burkinabe, and building more resilient and unbiased state systems of accountability.
So how did the situation turn from one full of hope for positive change to today's atmosphere of crisis? Many African leaders argue that the messy fallout from the West's 2011 Libya intervention is to blame for the crisis in Burkina Faso, and indeed Libya's instability has been devastating to security across the Sahel. It is also true that Compaoré often preferred to make accommodations with violent movements terrorizing neighboring states rather than oppose them. But Burkina's insecurity today is also a direct result of the rot at the core of state institutions that was enabled by Compaoré's style of rule. For years, opposition was demonized and state security was personalized, with funding and support funneled to those closest to the strongman at the top. When that system, which had become increasingly unstable over time, toppled, the fallout entailed the fragmentation of intelligence capacities, tension and underperformance among defense forces, and ongoing mistrust among security elites.
As the international community debates how best to help stabilize Burkina Faso, policymakers should also reflect on the toxic legacy of the Compaoré era. Turning a blind eye to autocrats who can keep a lid on violence (at least the kind that is not state-sanctioned) is deeply shortsighted, because no one leader's self-serving system lasts forever. The security sector reforms required after decades of such a system are painful and slow, and building trust and communication among those left to pick up the pieces can be equally difficult. These weaknesses are easy for terrorists and criminals to exploit, and the violence can make it even harder to get governance reforms and service delivery right. Disorder and insecurity are surely the enemies of the kinds of changes the people of Burkina Faso had hoped for. But it was the old way of maintaining order that has made this problem so hard to solve.