Seeking Urgency on Sudan
Sudan's crisis is deepening, and the international response is utterly inadequate.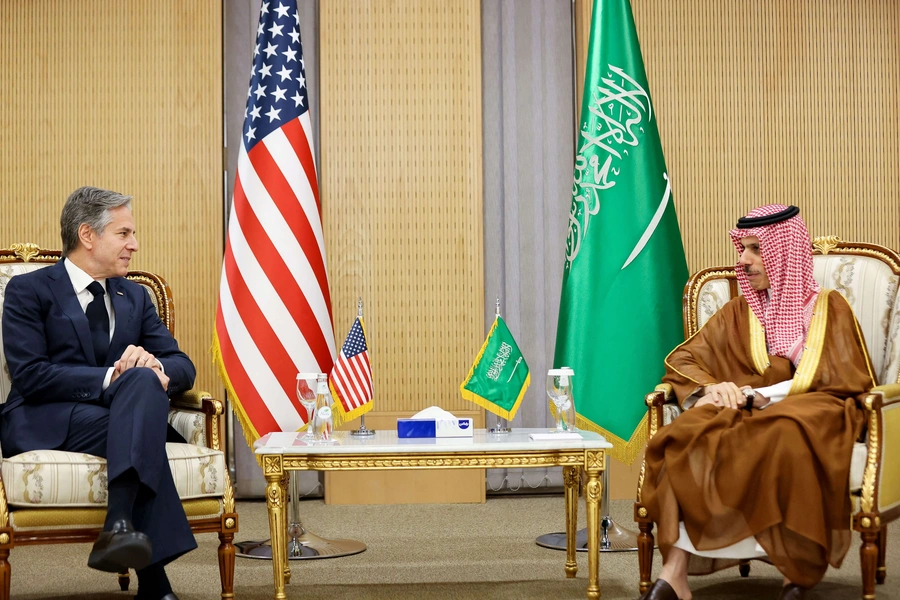 When a senior State Department official told reporters that the warring parties in Sudan were not "taking advantage" of talks mediated by the United States and Saudi Arabia, presumably the official meant that neither the Sudanese Armed Forces (SAF) nor the militia known as the Rapid Support Forces (RSF) have given any indication that they are seriously interested in stopping the carnage they have unleashed on the Sudanese people in their contest for supremacy. But in another sense, both parties have absolutely taken advantage of the inadequate Jeddah initiative. They have used the time spent and international attention devoted to doomed talks in Jeddah to distract from their lawless, violent, and purely self-serving agendas. They have strung along negotiators with half-measures and ephemeral, incomplete commitments, and more deeply entrenched the absurd notion that the former coup co-conspirators and current antagonists hold the keys to the country's future. 
While mediators have been trying to eke out a few hours of calm in which civilians can flee and humanitarians can offer urgent aid to those in need, the RSF has been rekindling its genocidal campaign in Darfur while simultaneously firing up its public relations machinery to cast itself in the role of committed partner for peace —sometimes soliciting testimonials at gunpoint.  Ominous reports from West Darfur indicate that ethnically-based killing and sexual violence has already taken a terrible toll.  A provincial governor, Khamis Abbakar, was killed—reportedly by RSF fighters—shortly after warning of genocide and calling for international intervention to protect civilians.  
Meanwhile, the SAF has been busy calling up reinforcements in its quest to defeat the RSF and showing no interest in civilian protection. As figures from the era of Omar al Bashir's dictatorship gain traction, they seem to imagine that accusing others of failing to "respect national sovereignty" shores up their imagined authority. 
Both sides are engaged in perverse posturing amidst the pain they inflict. Today, some two million Sudanese people have been displaced, and while an accurate death toll is impossible at this point, it is clear that losses number well into the thousands. Whatever comes next—and U.S. officials have suggested that a new approach is imminent—it needs to have buy-in from a far wider array of stakeholders than the U.S.-Saudi effort, particularly if it is to succeed in squeezing the antagonists' access to resources. That kind of multilateral effort requires that Sudan's crisis be addressed as an urgent global priority with correspondingly high-level engagement. Any new process should recognize from the outset that both warring parties are usurpers. They do not represent the people of Sudan, and they have no legitimate claim to power. They are criminals, busily killing and terrorizing their hostages, and willing to drag the entire fragile region into fractious conflict along with them.