Seventeen Years After 9/11 and Still Vulnerable to Strategic Surprise
The United States still does not have an effective strategic foresight system to assess and mitigate geopolitical risks.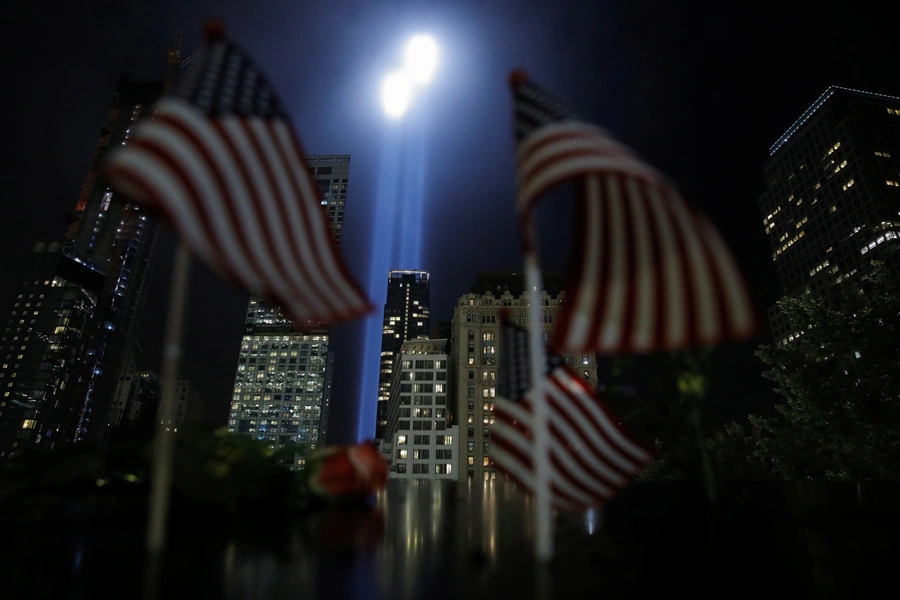 Another year has passed since 9/11 without a mass casualty attack on the United States. The reasons for this are manifold, but much can attributed to the various homeland security and intelligence reforms that were enacted in the aftermath of 9/11 to improve U.S. early warning of terrorist attacks.
Whether these reforms reduced the likelihood of other kinds of strategic surprise remains questionable, however. As many investigations in the wake of 9/11 revealed, the "surprise" had arguably less to do with inadequacies of U.S. intelligence and information sharing and more to do with how numerous warnings of a potential terrorist attack were received and processed by senior U.S. officials. While some actions were taken in response to counter al-Qaeda, it is fair to say that President George W. Bush and many of his senior aides discounted the likelihood and certainly the magnitude of a potential attack. There is no indication, moreover, that those who did worry about a mass casualty terrorist attack gave much thought, if any, to the latent risks beyond the immediate consequences, not least the larger foreign and security policy implications. If they had, it is conceivable that more would have been done.  
A similar pattern of discounting or dismissing warning information has occurred on several occasions since then, leading to further "surprises." These include the Russian invasion of Georgia in 2008, the Arab uprisings of 2010-11, the sudden emergence of the self-proclaimed Islamic State in 2014, as well as Russia's annexation of Crimea in the same year and its later military intervention in Syria. In short, the United States continues to be blindsided by major geopolitical events with serious consequences for its national security.  
This will continue to occur until the United States gets serious about developing an effective strategic foresight system. The core problem with traditional early warning systems is that intelligence analysts are inclined to convey their fears to policymakers only when they are fairly confident about the information, while policy makers will only react when they too are similarly convinced that the danger is real. This can work with threats that are a priori well understood and where the stakes are clear. But with newly emerging threats (or old threats that take new forms) the early warning challenge is much harder.  
An effective strategic foresight system requires assessing geopolitical risks rather than just known threats. There are clearly many such risks, but the most important—i.e. plausible contingencies likely to harm U.S. interests—can be prioritized for assessment. It also requires a deliberate effort to look ahead—not so near term that nothing much can be done to mitigate the risk, but not so far into the future that preventive action can be too easily put off for another day. A twelve-to-eighteen month time horizon is a good "goldilocks" compromise.
Currently, no such system exists in the U.S. government. This is not to say that no one is worrying about potential threats or producing intelligence estimates of their likelihood and consequence. Rather, there is no deliberately configured, routinely operated, interagency horizon scanning system to assess strategic risks to the United States. Implementing such a system would not be difficult or expensive—the essential building blocks already exist. I lay out how this can be done in my recent book, Preventive Engagement: How America Can Avoid War, Stay Strong, and Keep the Peace.
Of course, having a good strategic foresight system does not absolutely preclude being surprised. Events can still conspire in ways to confound even the most imaginative and well-informed intelligence analyst. But such a system can help reduce the likelihood of this happening.
More importantly, good strategic foresight does not guarantee timely—not to mention effective—preventive action by policymakers. That would require something else and will be the subject of my next blog post.