Global Conflict This Week: South Sudan Peace Deal Signed
Developments in conflicts across the world that you might have missed this week.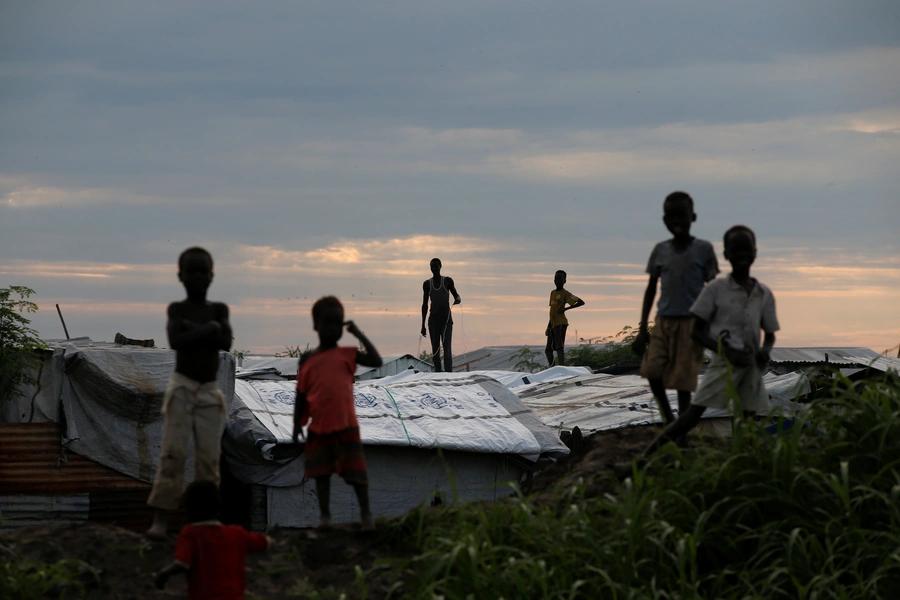 Welcome to "Global Conflict This Week," a series that highlights developments in conflicts across the world that you might have missed this week. Stay up to date on these conflicts and others with the online interactive, the Global Conflict Tracker, from the Center for Preventive Action (CPA).
South Sudan Rivals Sign Peace Deal
President Salva Kiir and his main rival, rebel leader Riek Machar, signed an agreement in Addis Ababa, Ethiopia, on Wednesday that will formally end the civil war and reinstate Machar as vice president.
Revisit CFR's Abigail Van Buren's analysis of the effect of political splintering on peace prospects in South Sudan. More on the civil war »
Over Sixty Killed by Suicide Bombing in Afghanistan's Nangarhar Province
On Tuesday, sixty-eight people were killed in a suicide bombing at a protest in Nangarhar province, Afghanistan. The attack followed several bombings that targeted schools in Jalalabad. The Taliban denied responsibility for the attack and no one has claimed responsibility. Earlier in the week, over fifty security forces personnel were killed in separate attacks in Kunduz, Jawzjan, Samangan, and Sar-e Pol Provinces. The Taliban claimed two of the assaults on personnel.
Negotiations between the United States and the Taliban stalled this week over a U.S. request to maintain at least two bases in Afghanistan, according to Waheed Muzhda, a former Taliban official who maintains contact with the group's leadership.
CFR International Affairs Fellow Courtney Cooper and Research Associate Samir Kumar argue that there is an opportunity for peace in Afghanistan, but it involves overcoming a prisoner's dilemma. More on the war in Afghanistan »
Gunmen Attack Libya's National Oil Corporation
Armed men attacked the headquarters of Libya's National Oil Corporation (NOC) in Tripoli on Monday. Two gunmen were killed and at least ten NOC staff were wounded. Separately, the Tripoli Youth Movement claimed responsibility for firing rockets at Tripoli's only functioning airport on Tuesday. No casualties were reported.
In this CFR interview, Frederic Wehrey, a senior fellow at the Carnegie Endowment for International Peace, addresses whether Libya's divisions can be healed. More on the civil war in Libya »