Shekau's Latest Video and the Kidnapped Nigerian School Girls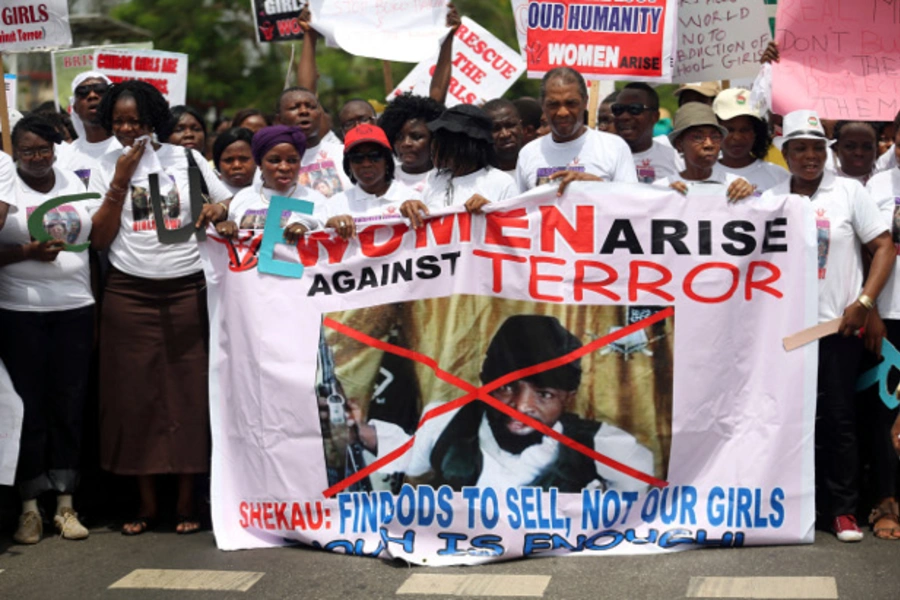 Shekau's latest video has generated international excitement, not least because it raises the hope (I would say chimera) for a negotiated release of the kidnapped school girls. Shekau has once again shown himself a master at manipulating public opinion, both domestic and international. I leave for a later blog post consideration of the possibility of negotiations.
Here, suffice it to say that meeting Shekau's requirement for the release of all Boko Haram adherents–female and male–in exchange for some, though not all, of the kidnapped girls would amount to a humiliating capitulation by the Nigerian government and materially increase Boko Haram's resources for its war against the state. State acceptance of Shekau's terms would also probably set off a round of additional kidnappings by other strains of Boko Haram not necessarily under Shekau's authority. Yet Shekau's video is bound to increase the pressure on the government in Abuja to make just such a capitulation.
Weeks after the kidnapping took place, there remain a host of unknowns. Here, I want to consider some of the questions that this latest video may answer.
The video should put to rest the notion that has been articulated by First Lady Patience Jonathan and others that the kidnapping was somehow a hoax perpetrated by President Goodluck Jonathan's political rivals looking toward the national elections in 2015.
There had been speculation that the school girls had been divided into smaller groups and that some had already been "sold" as wives to militants and transported out of Nigeria. While that may have been the fate of some, the video shows that a large number of the school girls have been kept together in a single group.
The religious allegiances of the school girls has been a matter of speculation. Because Chibok, the location of the school from which the girls were kidnapped, is a Christian town, some have assumed that most of them were Christians. However, the school girls were gathered from many schools in the region to sit for examinations; many likely were not from Chibok. The region as a whole is predominately Muslim.
Shekau says that many of the Christian girls have been "converted" to Islam while in captivity. Such conversions may well have been made with a literal or metaphorical knife to their throat, forced conversions to Islam are an old song in northern Nigeria. Shekau has said that in the event of a deal with the government, he will return only Christian school girls, not those who were already Muslim or who have been "converted."
The video shows the girls uniformly dressed in full hijabs. The provision of such dress for a large number of girls would seem to indicate that Shekau draws on a developed logistical and support framework. So, too, does the feeding and sheltering of so many people in the bush.
Questions remain. Weeks after the kidnapping took place, there is still no authoritative number of victims. Nor is there a directory of their photographs. Some parents state that their daughters are shown in the video, others that their daughters are absent. The video sheds no light as to where Boko Haram is holding the school girls. That may remain a mystery. The United States is now flying surveillance aircraft over northern Nigeria. But, the territory to be covered may be as large as all of New England. Looking for up to three hundred girls may be like searching for a needle in a haystack.