The Singapore Declaration And The Biden Administration's Policy Review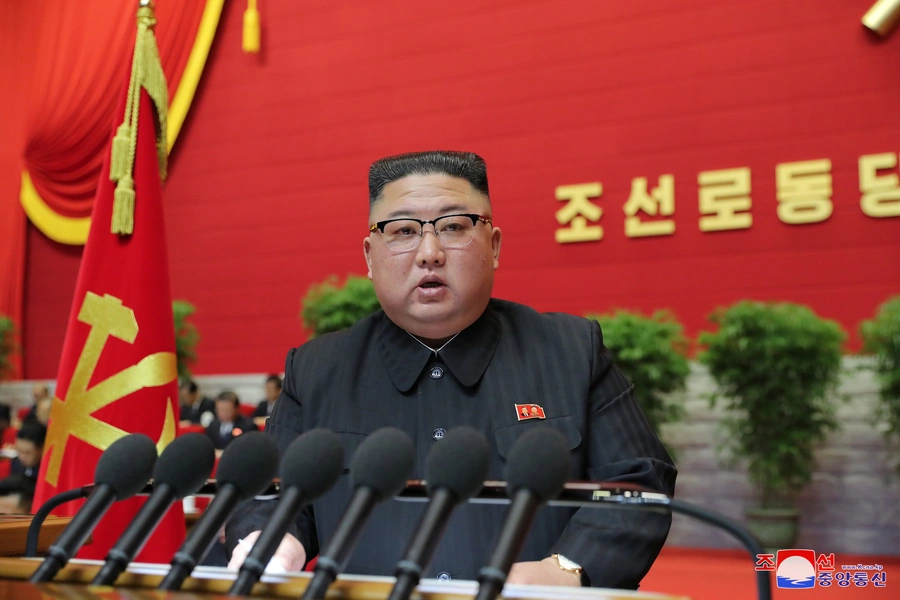 The Biden administration is in the midst of a North Korea policy review that will shape prospects for diplomacy and the relative priority of North Korea on Biden's to-do list. Perhaps the earliest and most significant issue the Biden administration faces as part of that review is whether to use the Singapore Declaration as a foundation for future diplomacy toward North Korea or as another lesson learned on a three-decade long road strewn with North Korea policy failures.
The one-page Singapore Declaration signed by former U.S. President Donald J. Trump and North Korean leader Kim Jong-un is admittedly a thin reed upon which to build. It identifies four aspirational objectives: 1) a new U.S.-North Korean relationship, 2) peace on the Korean Peninsula, 3) work toward "complete denuclearization," and 4) a return of the remains of American MIAs from the Korean War from North Korea. At the time of the declaration's signing, North Korea specialist Andrei Lankov assessed that "we expected it to be a flop, but it's floppier than anything we expected. The declaration is pretty much meaningless." But the inevitable temptation among the Biden team to toss a document signed by Trump may be tempered by the other signature on the document: that of Kim Jong-un.  
Some might argue that Kim Jong-un himself was never sincere about the declaration, while others will blame the failure to implement the declaration on miscommunications at the February 2019 Trump-Kim summit in Hanoi. Trump administration Special Representative for North Korea Stephen Biegun spent over two years declaring that the door was open to working-level negotiations to flesh out a denuclearization-for-peace and normalization pathway for the U.S.-North Korea relationship. Despite his efforts, Biegun earned only a week of face time with North Korean diplomats in Pyongyang in preparation for the Hanoi summit and a day in Stockholm in October following the summit's failure.
Moreover, North Korea's own internal assessment of the U.S.-North Korea relationship provided at the Eighth Korean Worker's Party Congress last month further reveals North Korea's true intent. At the meeting, Kim credited the adoption of the Singapore Declaration "that assured the establishment of new DPRK-US relations," but failed to mention commitments to establishing peace or denuclearization. Moreover, the Congress assessment reveals that summitry proved politically useful to Kim as a venue for North Korea to defend "its independent interests and peace and justice against the superpower." Kim asserted that his meeting with Trump raised North Korea's strategic position and prestige, but it did not serve as a pathway for real improvement of relations with the United States, still characterized during the Congress as North Korea's "principal enemy."
Although Kim Jong-un appears to have walked away from the Singapore Declaration, the Biden administration should leave the door open for North Korea to take part in substantive working-level negotiations. Simply maintaining a posture of openness to and readiness for a denuclearization dialogue contradicts propaganda efforts designed to lay the blame for North Korea's failures on a perceived U.S. "hostile policy." The declaration also remains an accomplishment for Kim that provides an already existing framework for moving forward if North Korea chooses to do so.
Most important, a reaffirmation of the validity of the Singapore Declaration provides an opportunity to challenge Kim to reaffirm the declaration himself and to preserve the self-restraint shown on mid- and long-range missile testing that made both the declaration and the three summits with a U.S. president possible. Just as North Korean self-restraint is an essential condition for the Biden administration to keep the declaration in place, a North Korean return to missile testing would catalyze a U.S. campaign to rebuild international support for implementation of an expanded UN sanctions regime that has eroded since Kim turned to summitry in 2018. 
Finally, an affirmation of the Singapore Declaration provides a foundation for alliance cohesion with Japan and South Korea by acknowledging South Korea's desire to keep open a pathway for improvement of U.S.-North Korea relations while perpetuating a framework that might help keep in place North Korean self-restraint on missile testing that most immediately endangers Japan. 
Building on the Singapore Declaration uses Kim's own commitments, limited as they are, to provide a foundation on which to build allied support for a peace-and-denuclearization pathway that can ease North Korea's isolation and enhance its security and prosperity. Keeping the spotlight on Kim will help clarify Kim's motives, highlighting the costs and sparse returns on his investments-to-date in nuclear and military development.