South Africa Making Progress Against Rhino Poaching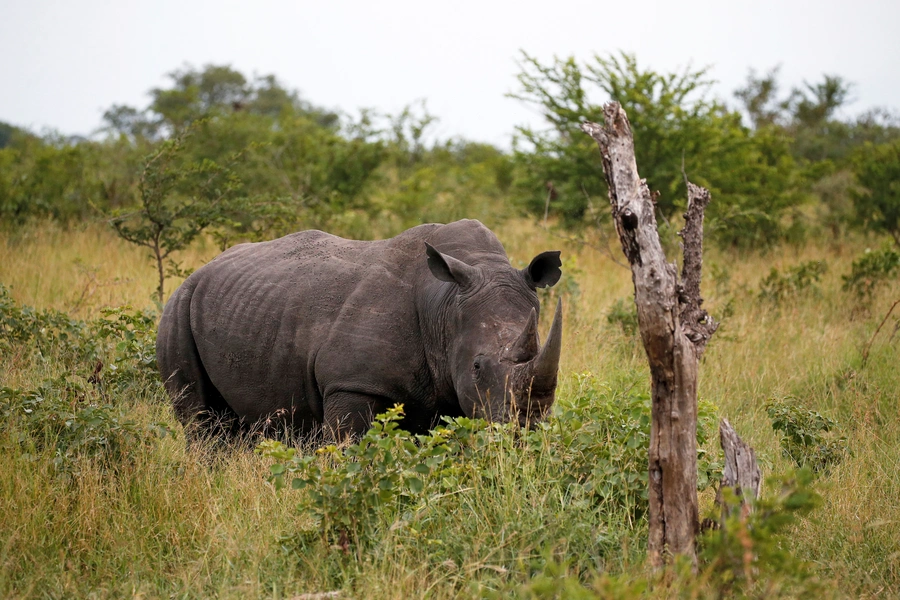 Barbara Creecy, South Africa's Minister of Environment, Forestry, and Fisheries, announced on World Rhino Day a substantial decline in the poaching of South Africa's rhinos. From January to June 2019, 318 were poached, compared to 386 during the same period last year. South Africa has up to 80 percent of the global population of twenty thousand rhinoceroses.
Organized criminal syndicates poach rhinos to meet the Asian demand for rhino horn, believed to be an aphrodisiac. (It's not!) There is an international ban on the rhino horn trade. Creecy said the decline in rhino poaching reflected efforts to involve in conservation efforts those that live on the borders of parks in order to reduce their recruitment by such syndicates. She also cited tougher court prosecutions and new strategies, such as the use of sniffer dogs, to detect rhino horns.
Creecy optimism is well-placed. The Ramaphosa administration understands the importance of tourism to the South African economy. Along with the political will, South Africa has the bureaucratic and technical strengths to confront international syndicates involved in the trade. Other countries may lack such capacity, and therefore must rely on more controversial methods to address poaching.
Still, 318 poached rhinos is too high. In South Africa, as elsewhere, involving local people in conservation efforts is necessary to fighting poaching, as Creecy freely acknowledges.