In Southeast Asia, Belt and Road Attracts Takers, But Skepticism is Rising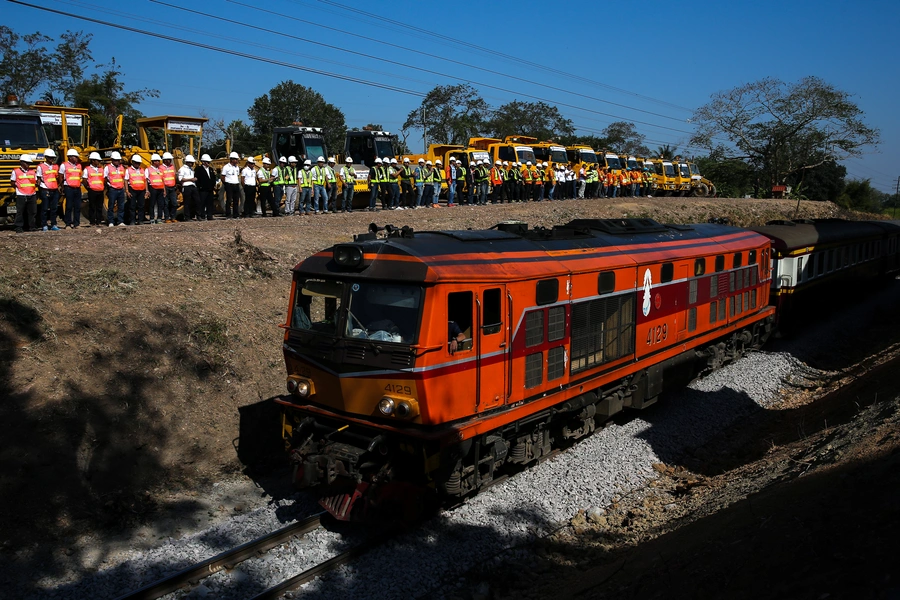 Since China's Belt and Road Initiative was formally launched in 2013, Southeast Asia has been one of the major priorities of the infrastructure investment project. Beijing launched a new high-speed railway from Kunming to Laos (a line that is supposed to eventually stretch through Southeast Asia), a high-speed rail link connecting Kuala Lumpur and Singapore, and multiple other projects throughout the region.

The giant infrastructure project still has many fans in Southeast Asian governments, and in Southeast Asian private companies. Laos' government is pushing forward with the $5.8 billion railway, which it has touted as critical to transforming Laos into a transport hub for the region, to spark growth in parts of the landlocked state, and also to boost tourism in the country. According to the Nikkei Asian Review, at the recent Future of Asia conference held in Tokyo, Laotian Prime Minister Thongloun Sisoulith touted the rail as a project "of great importance" to the country's development, downplaying concerns raised by some financial institutions of the railway's potential debt burden; Laos could wind up assuming most of the cost of the $5.8 billion project, and piling up unsustainable amounts of debt. Meanwhile, Philippine President Rodrigo Duterte, among other Southeast Asian leaders, has continued assiduously wooing Belt and Road projects and other infrastructure investments from Beijing. Indonesian president Joko Widodo, too, apparently continues to see Chinese infrastructure investment and financing as critical to his plans to upgrade Indonesia's aging physical infrastructure.

But in recent months, leaders and publics in some Southeast Asian states have become worried about the potential downsides of Belt and Road investments. Leaders in Southeast Asia are surely aware of the situation last year in Sri Lanka, in which the country, increasingly dependent on Chinese financing, wound up giving China a 99-year lease on the important port of Hambantota, in order to get a reduction in Sri Lanka's debts. As the Nikkei noted, even International Monetary Fund head Christine Lagarde warned, in April, that some Belt and Road projects—mostly delivered through loans and not grants—could wind up saddling recipient developing countries with debt traps, unable to repay Chinese state firms and lenders back in the long run.

Such concerns in Southeast Asia about Belt and Road remained relatively muted until recently; many countries do indeed need infrastructure investment, did not want to alienate their biggest trading partner, and were waiting to see how Belt and Road's specific initiatives developed. But now, several of the largest Southeast Asian states—countries with close trade ties with Beijing—are voicing concerns. Before the Malaysian opposition's surprise victory in May elections, now-Prime Minister Mahathir Mohamad vowed to take a new look at many China-backed projects in Malaysia, including the Kuala Lumpur-Singapore rail line, to scrutinize how much they benefit Malaysia, how essential they are, and whether they involve wasteful spending. Although Mahathir and Anwar Ibrahim, who may be the next prime minister after Mahathir, have promised to maintain a strong relationship with China—Malaysia is China's biggest trading partner in Southeast Asia—they are still expected to review multiple deals with Beijing.

In Thailand too, a country that has become much closer to China economically and strategically over the past decade, some government leaders appear to be reassessing the value of Belt and Road projects. Thailand had promised to link up its eastern seaboard development project with Belt and Road initiatives, and also had welcomed the high speed line. But other countries' Belt and Road debt problems, and the potential high cost and high debt associated with the rail line, could have soured the junta government on these Chinese initiatives. Construction has finally started on the rail line through Thailand, but this month the Thai government announced that it was, with other Southeast Asian states, considering launching a regional investment fund. The fund may be similar in some ways to Belt and Road (albeit on a much smaller scale)—a possible sign that Thailand wants to promote modest Belt and Road alternatives.

The region's smallest states, like Laos, have become so heavily dependent on China that they may feel they have no choice but to accept Belt and Road projects and other China-backed initiatives, even if they come with debt worries. But larger, more powerful economies may, at this point, be ending their honeymoon with Belt and Road.