Southeast Asia Continues to Struggle to Confront the Coronavirus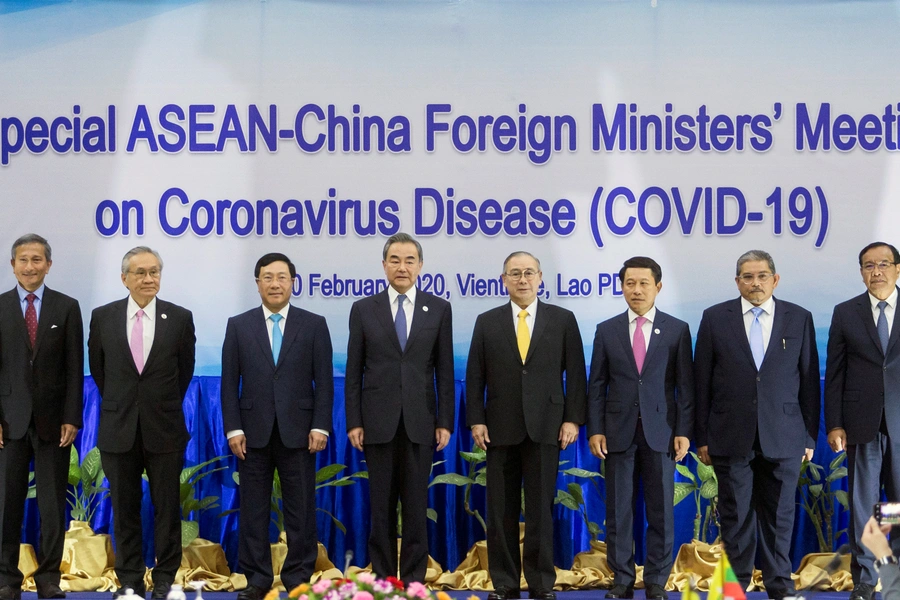 Although Southeast Asia remains the region where the coronavirus is most likely to spread in significant numbers, most of the region's states remain significantly underprepared to deal with the virus. Many started off slow as the outbreak emerged in China, with some Southeast Asia ministers strangely downplaying the severity of the virus or offering public suggestions of folk remedies to combat it. Many Southeast Asian states, perhaps fearful of drawing China's anger, and heavily dependent on Chinese tourism, aid, and investment, did not initially close border links or substantially crack down on tourism from China, an unwise decision.
In recent weeks, some Southeast Asian states have begun to respond more forcefully. (Singapore, the wealthiest state in the region, unsurprisingly responded to the outbreak from the get-go, with highly praised measures.) Thailand has proven more effective and responsive than at first, and other regional states have begun strengthening their defenses, though some remain wary of taking more stringent measures that might offend China by further restricting bilateral ties. Philippine President Rodrigo Duterte, for instance, was very slow to shut down flights to and from China.
But most Southeast Asian states are vastly underprepared. Countries like Cambodia, Laos, Myanmar, and the Philippines have extremely poor public health systems, and a very limited ability to respond to a major disease outbreak. The Philippine government has come under criticism for slashing its health budget for 2020, and for panic-like conditions at hospitals dealing with the virus, where some suffer from a reported lack of basic supplies. Add in these countries' autocratic governance, and allergy to transparency in public policy, and you have a further recipe for disaster. Cambodian Prime Minister Hun Sen initially claimed that the country had no cases of the virus, an impossible declaration.
Then, just this past week, Hun Sen made another fateful decision. He allowed the cruise ship Westerdam to dock in the port of Sihanoukville. Although this was a compassionate measure, and widely praised, the Cambodian prime minister, and the Cambodian authorities, treated the threat of coronavirus from the ship with total blitheness. As if to show he was not worried about the virus, the strongman Hun Sen, in his typically grandiose style, did not wear a mask when greeting passengers (others with him did not wear masks, either.) The Cambodian authorities allowed people to exit the ship, and then leave the country, claiming that there were no infected people on board—another grandiose claim not backed up by evidence.
Unfortunately, as the New York Times reported, "Only 20 people out of the 2,257 onboard were tested for the virus before disembarking, and that was because they had reported themselves to ship medical staff with various ailments." It later turned out that one person on board was positive for the virus, but by then many passengers had traveled to other destinations around the world—a potential public health nightmare.
Infectious disease experts believe the number of cases already known in Southeast Asia probably does not reflect the real spread of the disease, because of the region's weak public health systems, and because people can be asymptomatic at first when they have the coronavirus. Given the region's extensive trade and tourism links with China, it probably would be the next place for a massive number of coronavirus cases. But states in Southeast Asia will need massive assistance from the international community if the virus does spread en masse in the region.