Sudan's President Omar al-Bashir in China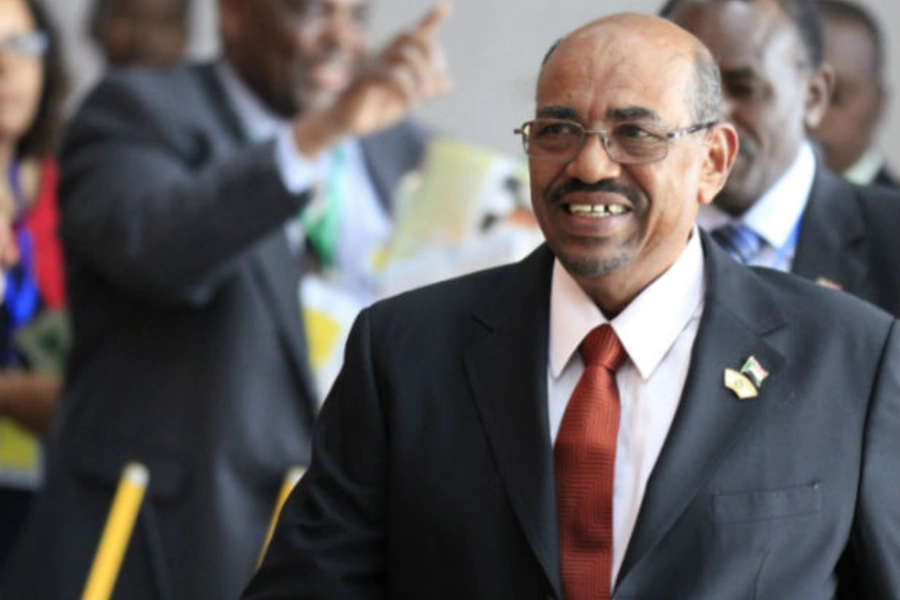 Omar al-Bashir is in China to observe a huge military parade commemorating the end of World War II. He is under indictment by the International Criminal Court for war crimes, which has issued warrants for his arrest. Parties to the Treaty of Rome, which established the Court, are obligated to arrest Bashir. That nearly happened earlier in the year when the Sudanese president went to South Africa for a summit of African Union heads of state. However, China is not a party to the Treaty of Rome.
According to Reuters, when a Chinese foreign ministry spokeswoman was asked about the "irony" of inviting a chief of state indicted for war crimes when so many were committed during World War II, she replied that was "overthinking." She went on to say: "The people of Africa, including Sudan, made an important contribution in the victory in the World Anti-Fascist War. China's invitation to President Bashir to the commemoration activities is reasonable and fair. While he is in China we will give him the treatment he should get." According to the media, the Chinese government has been associating the victory parade with atrocities carried out by the Japanese in China during World War II. Western representation at the parade, which will feature 12,000 troops marching through Beijing, will be low-level.
Chinese president Xi Jinping welcomed Bashir as an "old friend." Indeed, Khartoum and Beijing have long been close. China is Sudan's largest trading partner and source of foreign investment. Sudan's oil production has largely been in Chinese hands, and Sudan imports a wide range of goods from China. Historically, China has pursued a "non-interference" policy with respect to Sudan, including Khartoum's human rights abuses. However, more recently China has been playing a positive role in the search for a solution in South Sudan and supplies some 700 peacekeepers to guard the oil fields. It has cut back significantly its arms sales to Khartoum.